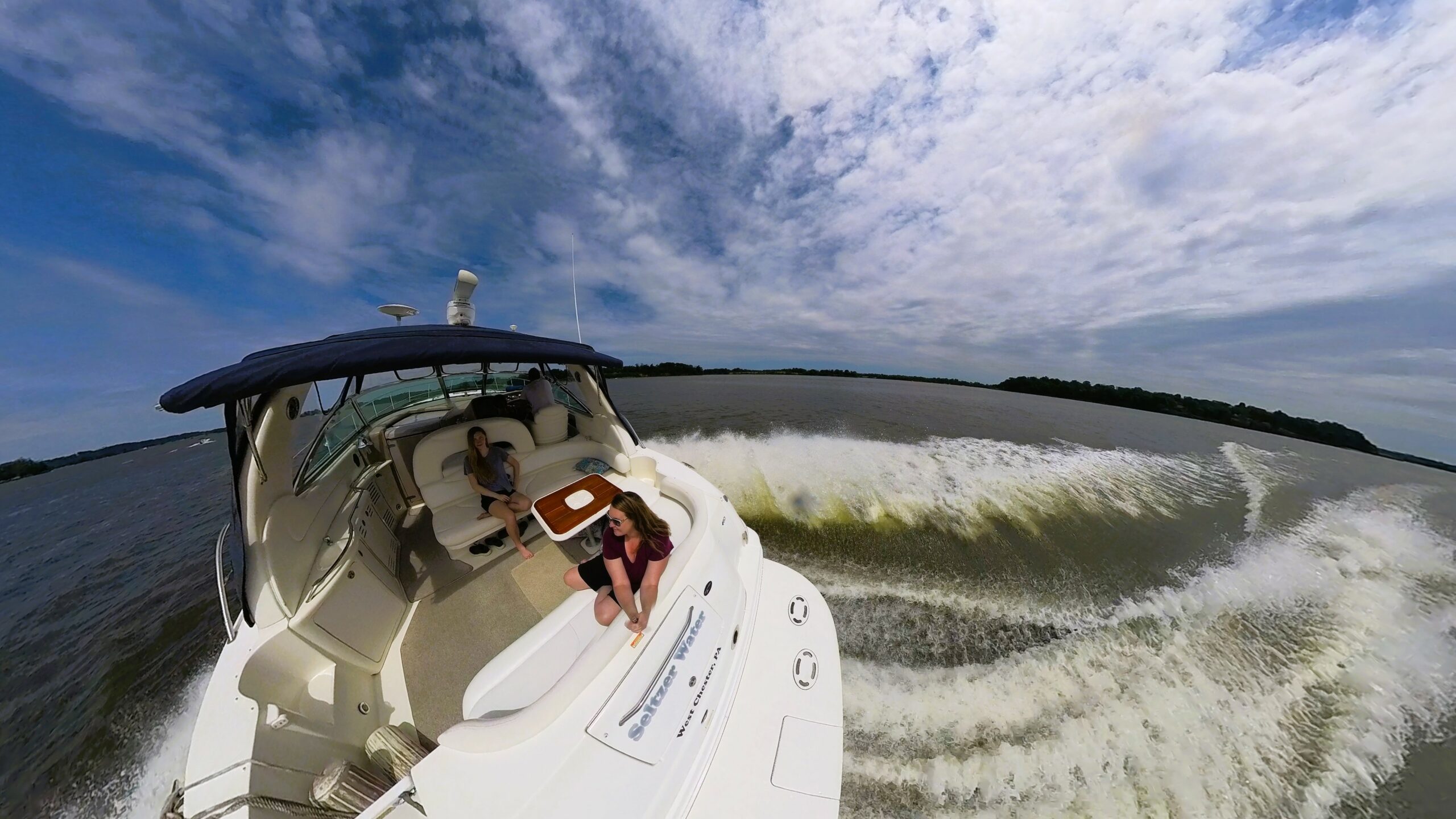 ---

---

Your first boat ride of the season is a shakedown cruise that gives you a chance to make sure there are no problems before bigger boat trips
Ready to go on your first big boat trip of boating season? You better make sure you have a shakedown cruise first!
What is a shakedown cruise? Your first boat ride of the season is known as a shakedown cruise to run your boat and make sure that everything is performing good and that no mechanical problems developed since you last ran that boat.
After weeks of spring boat prep working on the boat to get it ready for launch, you're finally in the water and probably anxious to get going on your first boat trip. But if problems arise, its best that its just a quick boat ride so you can hopefully fix them before you are on a bigger trip.
---
---
Things to Look for in a Shakedown Cruise
Before you go out on your boat ride, do a check while still at the dock. We checked our oil, double-checked the seacocks are closed and made sure water was properly flowing out the exhausts.
Of course, starting the engines will tell you right away if your batteries are working. We were surprised with 2 dead port side batteries when we went to start our engines prior to the shakedown. Seems crazy, but despite charging them up during our spring prep they were no longer working. We get towed into our slip after launch so this was our first chance to try to start the engines. Luckily it wasn't a big delay – we were able to get 2 new batteries at a nearby ship store and swap them out.
During your boat ride, you'll want to check out things like:
Engine temperature – is it running hot?
Engines sounds – does everything sound normal?
Speed performance – planning & cruising speed ok?
Smoke or odd smells – anything out of the ordinary?
Trim tabs – are you able to trim properly?
Steering / maneuverability – handling as expected?
Any big problems from the boat sitting since your last use (which could be months since you put it in winter storage) will usually be noticeable and hopefully fixable before any big boat trips are planned.
First Boat Trip Can be Fun
Its a great feeling to be back out on the water, so your first boat ride of the season can also be a lot of fun!
Watch a quick recap video of our shakedown cruise with our 2002 Sea Ray Sundancer this season.
Disclosure: This site may contain links affiliated with companies where we receive compensation. Also, as an Amazon Associate we may earn from qualifying purchases we refer but it does not impact the price you pay.
Full disclosure policy
.