Essential Safety Gear to Equip Your Boat
Be sure to check USCG requirements for gear required for your vessel size and use.
ADULT LIFE JACKETS
Choose comfortable life jackets for your watersports or boating activities.
Inflatable & Watersports Life Jackets
Inflatable life jackets are a good choice for adults because they are lightweight & do not restrict movement. For constant water action, check out adult neoprene jackets made for watersports.
KID'S LIFE JACKETS
Keep your kids safe on the water with the right kid's life jackets for their age and weight.
Youth Life Jackets - 50 - 90 lbs
Older Kids Life Jackets - over 90 lbs
Find the Best Gear & Resources for Your Boat Life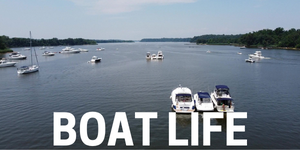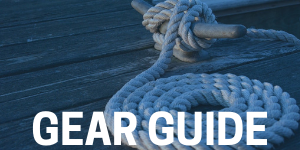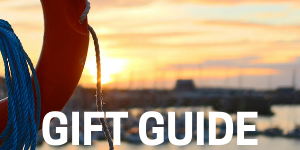 Have a product boaters would love? Get listed in a boat gear or gift guide.
Disclosure: This site may contain links affiliated with companies where we receive compensation. Also, as an Amazon Associate we may earn from qualifying purchases we refer but it does not impact the price you pay. Full disclosure policy.