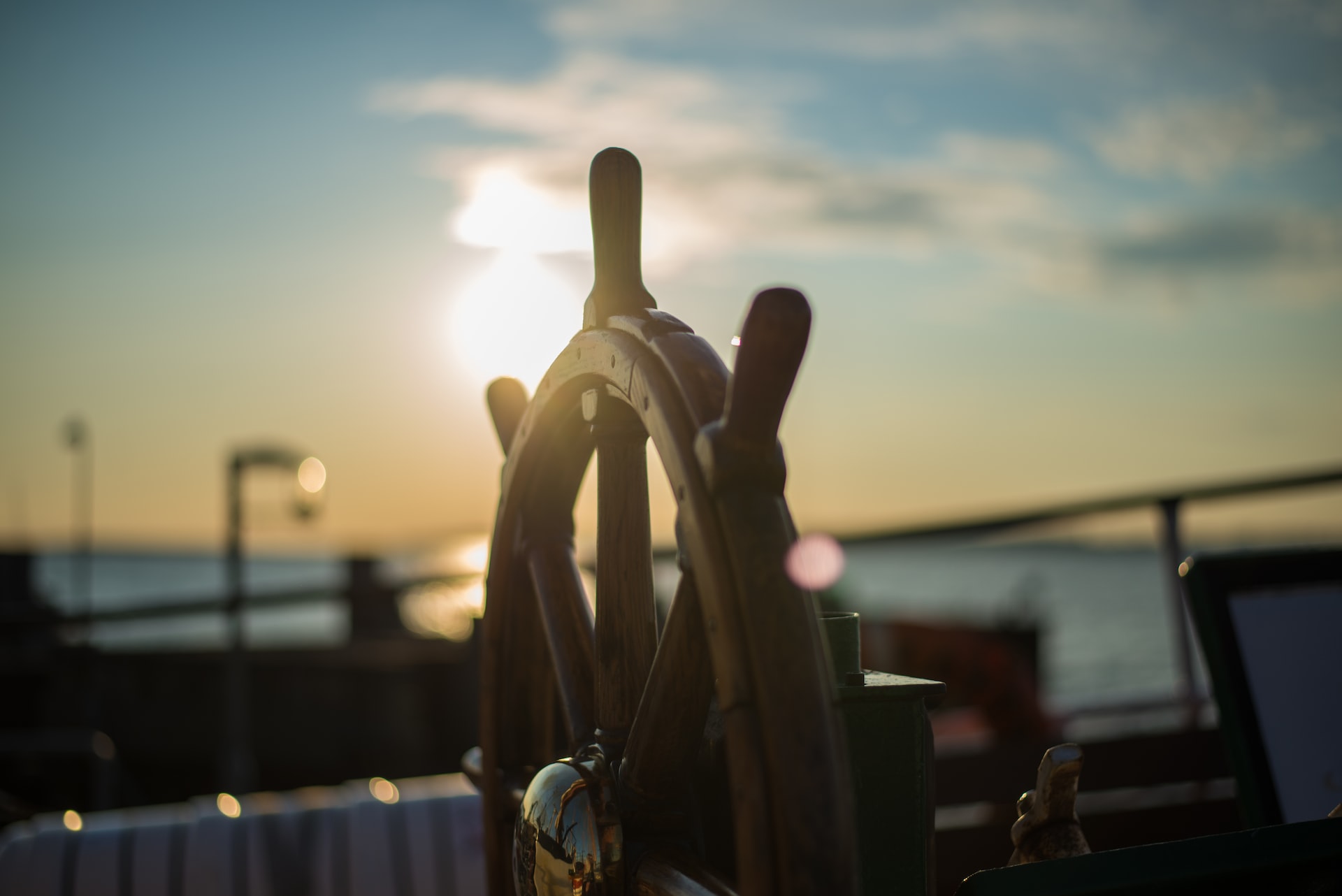 ---

---

Learn about different marketing strategies to secure your boating company gets ahead in growing more website traffic.
Millions of Americans engage in sailing, cruising, and fishing. In other words, many are looking for your boating products and services. But can they see you online?
Bring your boat company closer to your leads and customers and grow your web traffic with smart search engine optimization (SEO) strategies.
---
---
What Is SEO?
SEO is the practice of optimizing a website to rank higher in search engine results. Marina Turea of Digital Authority Partners has explained web traffic thoroughly. Now, it's time to talk about SEO and its traffic connection.
Let's start with search engine algorithms and user searches to understand SEO better.
When someone wants to look for information online, they usually go to search engines like Google or Bing. These platforms index billions of websites or pages that can answer users' search queries. 
However, search engines do not display the results of a query randomly. They depend on their algorithms, which are complex mathematical formulas that analyze different website features.
Based on this analysis, they determine which pages offer the best answers. Usually, the ones that appear on the first page, especially the first position, acquire the highest leads. Not all prospects lead to sales, but acquiring high web traffic can increase your conversion rate.
To rank well, do SEO.
Powerful SEO Strategies Boat Companies Can Use
SEO covers many types, from on-page to off-page, technical, and local. Thus, many marketers and boating companies find it confusing and overwhelming. But SEO strategy to bring more people to your boat or marine website boils down to four specific actions:
1. Maximize Local SEO
Local SEO is one of the most powerful online marketing tactics for any boat company.
Boating businesses usually operate only in certain geographic or marine areas.

People who like boat-related products and services also love to travel or spend time outdoors. They'll likely search for information related to their location.
To drive web traffic, you should be visible in local searches. Here are some of the best practices:
Use Geo-Targeted Keywords.

Add your business location to your keywords. For example, "sailing lessons in Miami" instead of "sailing lessons." Doing this helps bring more targeted leads, like one in search of

water activities in Florida

.

Be Consistent with NAP.

Your NAP is your business name, address, and phone number. You should have this information on every page of your website, social media, and directory listings. The information should be accurate, consistent, and updated.

Create Local Content.

Write blog posts, create videos or design infographics about your local area. For example, you can write an article entitled "The 10 Best Sailing Spots near Detroit."
2. Use Alt Texts for Images
Prospects and buyers who find your boating products and services cannot experience them immediately. Instead, they must rely on their eyesight to help them decide whether you're worth patronizing.
Pictures are vital additions to your SEO strategy, especially for high-quality content marketing. But you should also optimize these to appear in the search results, beginning with using alt texts.
What Are Alt Texts?
Alt texts are words or phrases that describe an image. They are the ones that you see inside image holders when the page does not load properly or at all.
Many veteran SEO experts believe they are among the most important ranking factors for user experience and keyword optimization.
Alt texts promote website accessibility, which is excellent for people with disabilities and search engine bots. Plus, you can incorporate targeted keywords in the description. This way, your photos can appear on image search sites.
Writing alt texts is not complicated, but you should be precise and avoid keyword stuffing. Instead, use keywords relevant to the image and accurately explain it.
Here's an example of good and bad alt texts:
Good Alt Text: "A couple in their 30s holding hands while sailing in Florida."
Bad Alt Text: "Couple, yacht, sunset."
3. Match Keywords with User Intent
Not everyone who searches for a boat plans to buy it. Some people are curious, while others are still in the research phase.
You cannot simply target keywords without understanding user intent. Decide what kind of audience you want to attract and match the words they use.
Here are the three types of keyword intent:
Informational Intent:

The searcher wants to know something. For example, "What is a catamaran?" or "

how to prepare the boat for the winter

." You can answer these questions through blog posts, infographics, or videos.

Navigational Intent:

People who use these words want to go to a specific website. For example, "Boat company XYZ." Your goal is to improve brand awareness so that more prospects visit your site.

Transactional Intent:

Those who use these key phrases could be planning or are ready to buy. An example keyword is "where to buy a boat online." You can use these with product pages and landing pages.
4. Optimize the Website for Mobile with Good Above-the-Fold Content
Nearly all Americans own at least one mobile device, so it is not surprising that mobile search accounted for about 60% of world wide web traffic as of 2022.
Google's data points toward the heavy use of smartphones and tablets for searching for information. As a result, the search engine shifted to mobile-first indexing in 2016. It crawls and indexes pages using the mobile version as the primary content.
A successful SEO strategy should include mobile optimization, particularly improving above-the-fold content.
What is above-the-fold content?
It is the visible part of a webpage that users see without scrolling. It is not mandatory or a ranking factor. But it indirectly impacts SEO since it helps provide a positive user experience.
Create compelling, SEO-friendly above-the-fold content with these tips:
Include the primary keyword in the headline.

Make headlines brief and easy to read.

Use fonts large enough to be legible on mobile devices.

Add a call-to-action (CTA) button.

Include images or videos
Final Words
SEO for boat companies can be challenging, but it is not impossible to do. You can attract prospects and convert them into customers with the right approach and B2C or B2B marketing strategies.
Focus on keyword research, content optimization, and website mobile-friendliness. Also, don't forget to track your progress using the right tools. Then, fine-tune your efforts along the way.
SEO agencies can also help you with more advanced techniques. They can conduct a website audit and create a comprehensive plan to improve your ranking.
Disclosure: This site may contain links affiliated with companies where we receive compensation. Also, as an Amazon Associate we may earn from qualifying purchases we refer but it does not impact the price you pay.
Full disclosure policy
.