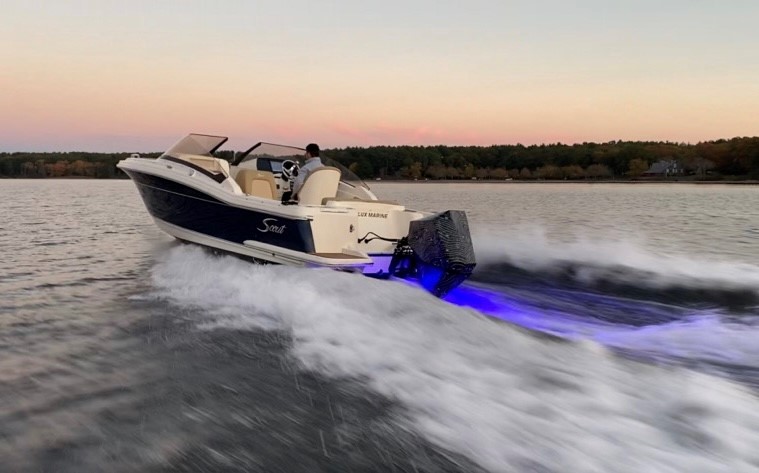 ---

---

Flux Marine hopes to revolutionize electric propulsion in the marine environment with electric outboard engines – Podcast with founder Ben Sorkin
Anchors Aweigh is a podcast for all boaters, from aspiring to experienced. Featuring in-depth conversations with boating experts and industry leaders, and packed full of tips, tricks, gear, and industry info, boaters of all levels will come away with new skills and knowledge each episode.
It is an incredibly exciting time in the boating industry. We have seen two years of record sales, dealers are selling production slots because they can't get inventory fast enough, more Americans than ever are enjoying time on the water with family and friends, and the pace of innovation continues to accelerate which is providing a better and more frictionless boating experience.
Within the innovation category, electric propulsion is experiencing an influx of investment, and new motor options are steadily hitting the market. General Motors recently invested $150 million into Pure Watercraft. ePropulsion just announced a Series B raise in the tens of millions of dollars. Arc electric boats has raised over $30 million with investors including actor Will Smith, music mogul Sean Combs, and NBA superstar Kevin Durant. Torqeedo continues to impress, recently winning METSTRADE's Boat Builders Award in collaboration with Groupe Beneteau's Excess brand and mobility technology company ZF.
I enjoyed speaking recently with Ben Sorkin, founder of Flux Marine. Ben grew up boating on our home lake in upstate NY, Lake George, which has me even more excited about what he is doing. Ben has been able to merge his passion for boating with his passion for tinkering into an exciting start up career. After stints interning at Tesla and working full time designing electric systems at Navatek, plus a decade of planning and researching electric motors on his own, Ben co-founded Flux Marine with the goal of revolutionizing electric propulsion in the marine environment.
It was a great time to catch up with Ben as he and his team recently took home two big awards at the Newport boat show, Best Green Product and the Best New Boating Operation, Maintenance or Safety Product.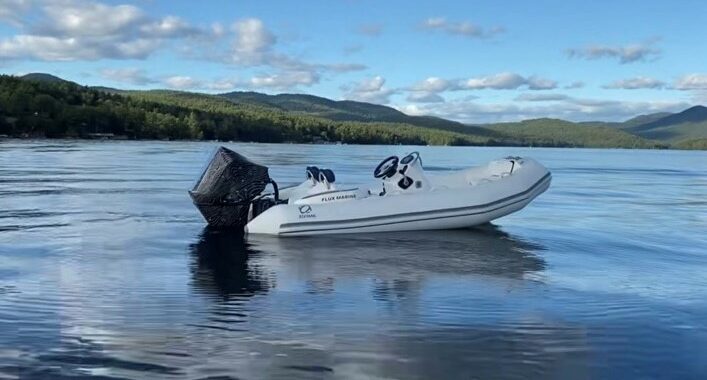 Ben and I discussed how he got his boating and fix-it start, the benefits and challenges of electric boating, we got into the weeds a bit about battery technology and talked about the power their outboards will be brining to the market.
Full disclosure, I am an investor in Flux marine and will be purchasing one of their motors to use in our Freedom Boat Club fleet this coming year.
Enjoy the conversation!
Listen to the full Podcast:

or Click Play below to listen online here:
---
Disclosure: This site may contain links affiliated with companies where we receive compensation. Also, as an Amazon Associate we may earn from qualifying purchases we refer but it does not impact the price you pay.
Full disclosure policy
.