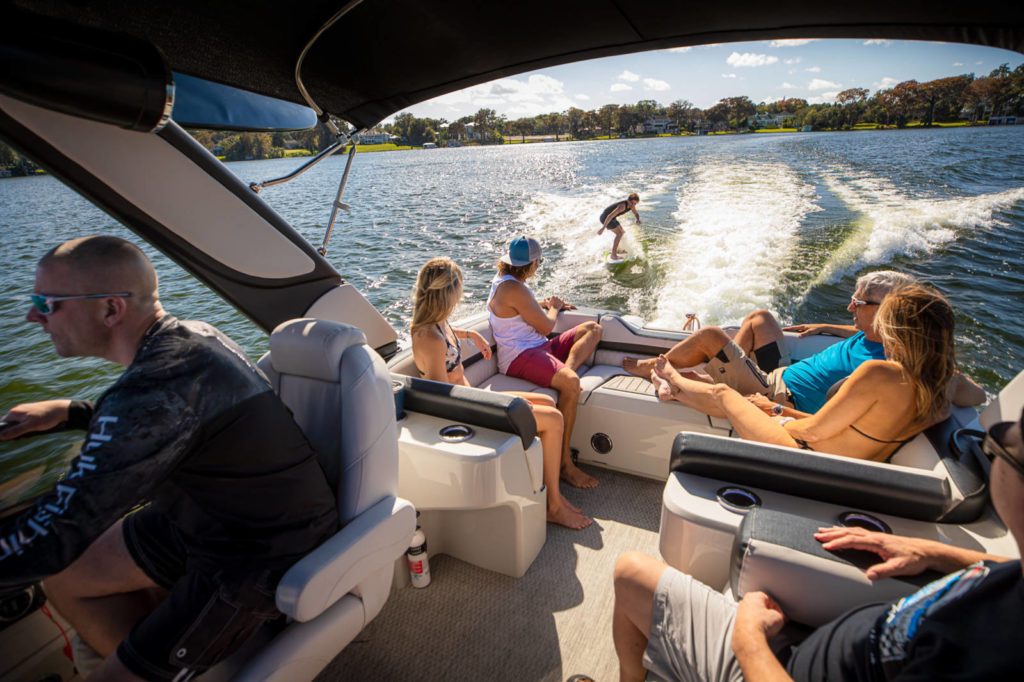 ---

---

Waketoon combines the popular watersports of wakeboarding and surfing with family friendly pontoon boats creating fun for everyone [Boating Podcast]
Anchors Aweigh is a podcast for all boaters, from aspiring to experienced. Featuring in-depth conversations with boating experts and industry leaders, and packed full of tips, tricks, gear, and industry info, boaters of all levels will come away with new skills and knowledge each episode.
What do you get when you combine two of the fastest growing segments in boating? The Avalon Waketoon!
Combining all the elements that made pontoons popular – space, comfort, increased power, and extra amenities – with the ability to surf behind the boat led to an NMMA Innovation Award at the recent Minneapolis Boat Show and lots of headlines after. The Waketoon does not use ballast to accomplish its surf wake, providing many benefits including time savings and limiting the transportation of invasive species.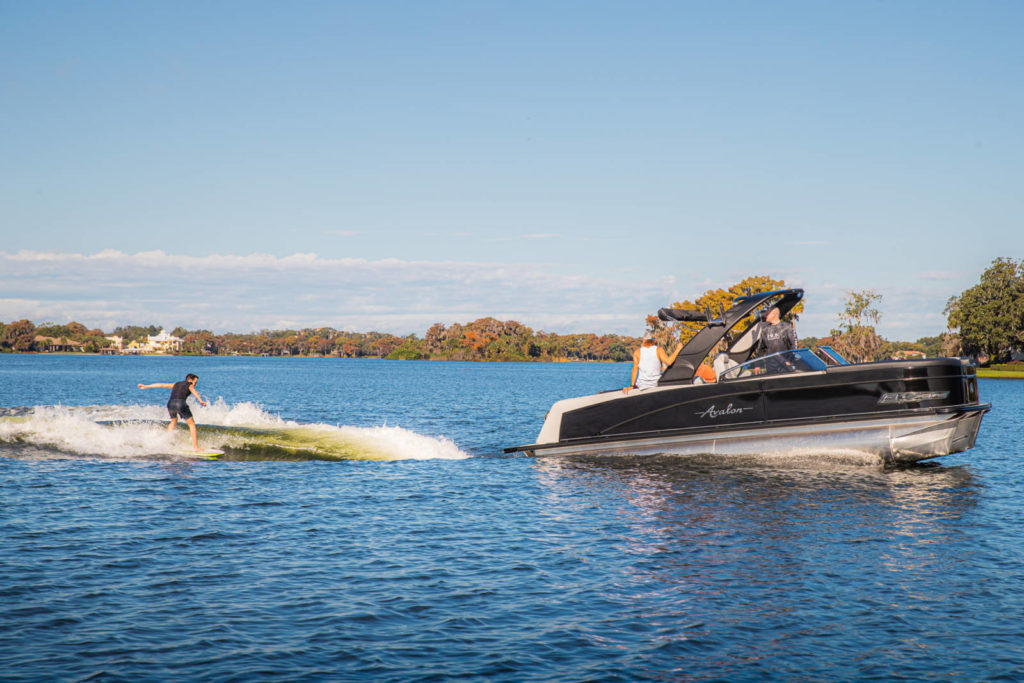 Jim Wolf is the President and CEO of Avalon & Tahoe Manufacturing. Jim grew up boating on lakes big and small throughout Michigan and still enjoys many of those same bodies of water today.
Jim has grown Avalon from 70 employees to over 400 while increasing sales revenue almost 20x since purchasing the company in 2002. Jim and I spoke about growing up as a boater, how he ended up at Avalon, and some of the key engineering innovations behind the Waketoon. Enjoy!
Listen to the full Podcast:

or Click Play below to listen online here:
Disclosure: This site may contain links affiliated with companies where we receive compensation. Also, as an Amazon Associate we may earn from qualifying purchases we refer but it does not impact the price you pay.
Full disclosure policy
.