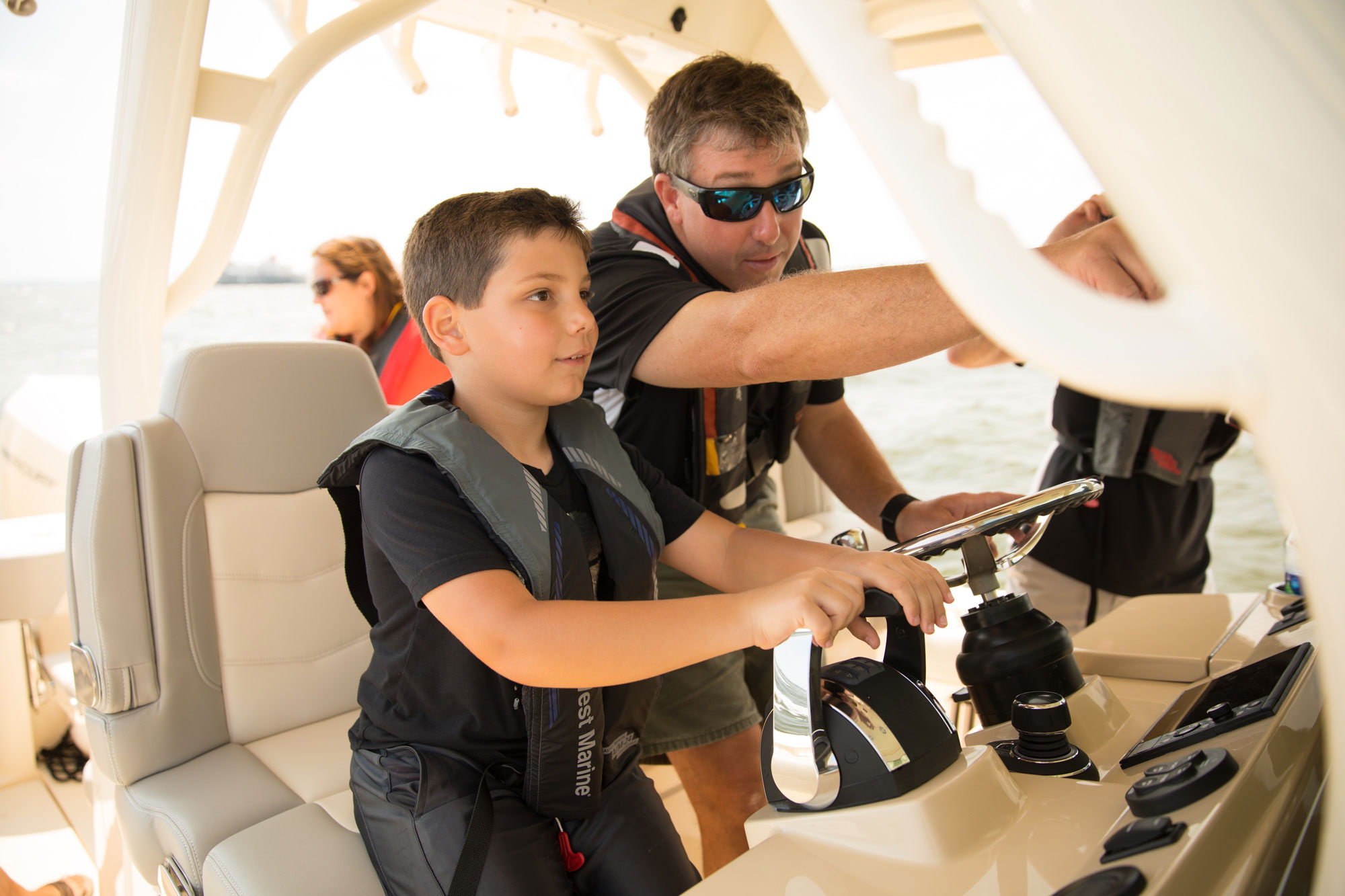 ---

---

Innovation and technology from companies like Brunswick are driving growth inspiring the next generation with new boating experiences [Podcast]
Anchors Aweigh is a podcast for all boaters, from aspiring to experienced. Featuring in-depth conversations with boating experts and industry leaders, and packed full of tips, tricks, gear, and industry info, boaters of all levels will come away with new skills and knowledge each episode.
Amazon, Google, Facebook… and Brunswick. What do all these companies have in common you might ask? All will be exhibiting at the Consumer Electronics Show in January.
While you don't often see marine brands lumped in with these technology titans, Brunswick has made innovation a key focus as technology becomes a bigger and bigger part of boating. From launching an innovation lab in partnership with the University of Illinois, to leading the way in connected boating with Nautic-On, Brunswick has recognized that in order to continue growing boating participation, technology must play an important role.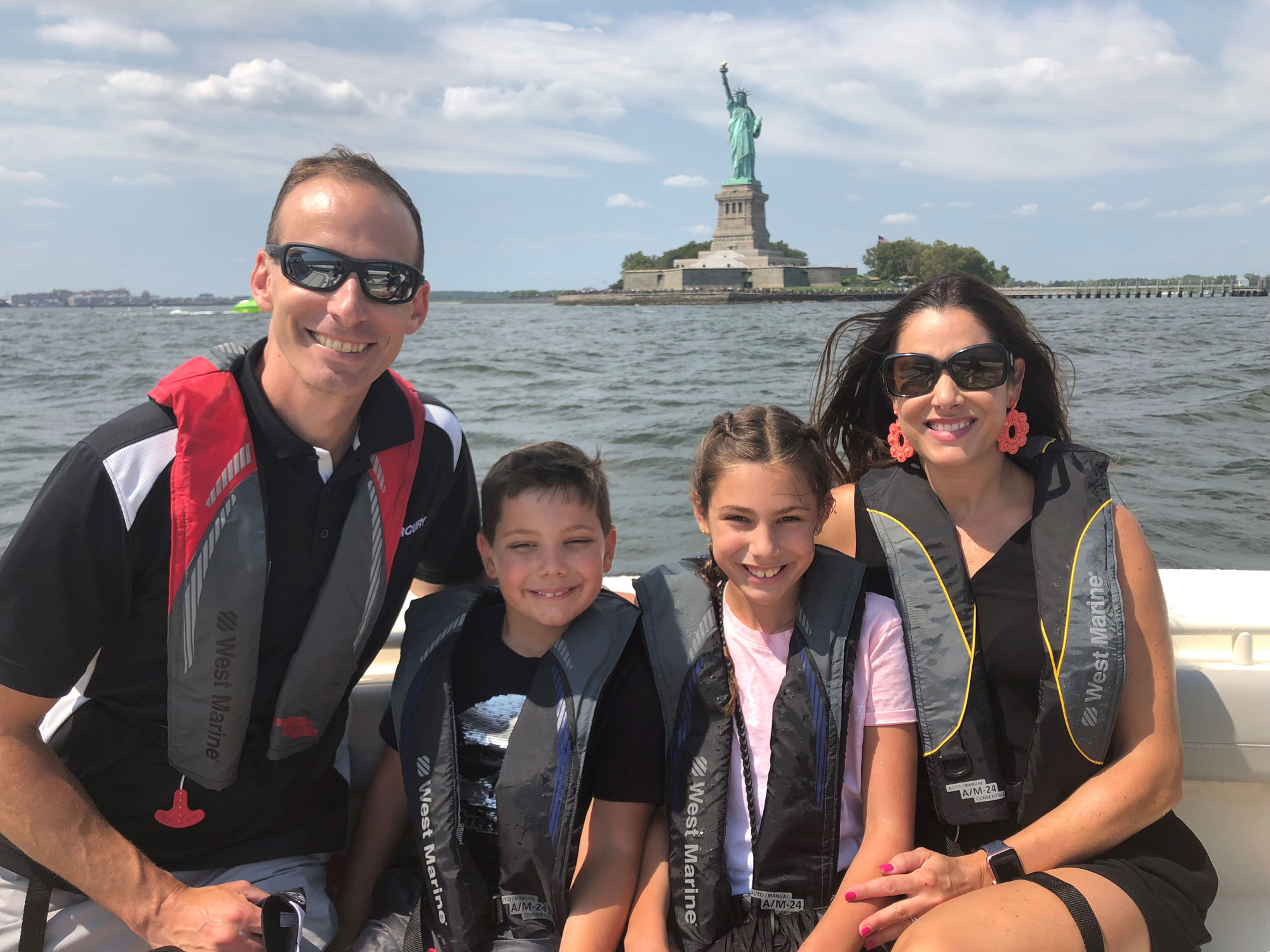 Lee Gordon has been able to combine his passion for the boating lifestyle with his skills as a communicator and storyteller honed from years as a journalist to take on the role of Director of Marine Public Relations and Communications for Brunswick Corporation. Lee Manages global public relations, communications and media activities to support all marine brands under the Brunswick portfolio including Mercury Marine, Brunswick's boat group and Business Acceleration division. Lee is in charge of communications for, it is safe to say, one of the largest marine companies in the world.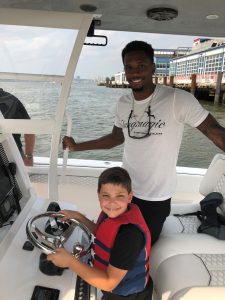 Lee had a 15 year career as an Emmy nominated TV news/sports anchor for CBS and FOX, winning 25 Associated Press awards while covering some of the world's biggest events such as Hurricane Katrina, 9/11 and various Super Bowls. All the while, he took every opportunity he could to get out on boats after having great boating experiences growing up in Chicago.
I recently had an opportunity to meet Lee, and to see him present, at our franchise conference as Brunswick purchased Freedom Boat Club this year, and after seeing him present I knew I had to have him on the show. He did not disappoint, as we talked about what got him into boating initially and the positive impact it has had on his life, fun stories from the boating industry life, some of the key Brunswick initiatives including presenting at the Consumer Electronics show, and more!
Listen to the full Podcast:
or Click Play below to listen online here:
Disclosure: This site may contain links affiliated with companies where we receive compensation. Also, as an Amazon Associate we may earn from qualifying purchases we refer but it does not impact the price you pay.
Full disclosure policy
.