---

---

Templar Marine is building a new eco-friendly electric boat line with unique benefits for personal or commercial electric boating
Anchors Aweigh is a podcast for all boaters, from aspiring to experienced. Featuring in-depth conversations with boating experts and industry leaders, and packed full of tips, tricks, gear, and industry info, boaters of all levels will come away with new skills and knowledge each episode.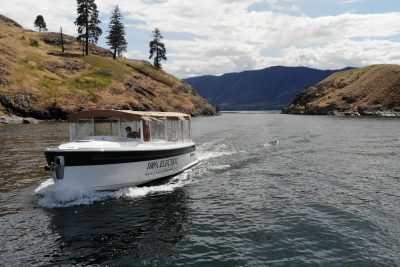 As any regular listeners of this podcast are probably aware, the possibilities presented by electric boating really excite me. There are many boat builders looking to add electric propulsion options to their existing boats, but we were able to connect with a builder who is building boats around the electric propulsion system instead of adding after the fact.
Templar Marine – whose mission is to eliminate our carbon footprint on global waterways and provide affordable, year round, eco- friendly, low maintenance electric boating to the general public, for personal use and for small commercial use such as water taxis, eco lodges and sightseeing tours – has designed a very unique and innovative electric boat line.
Utilizing the same hull design but offering several versions and styles, they have been able to economically build stylish electric boats for personal and commercial applications. Tim Bieber has been boating his entire adult life and when we saw the concept being rolled out, he instantly knew that this was the future of boating that he hoped for.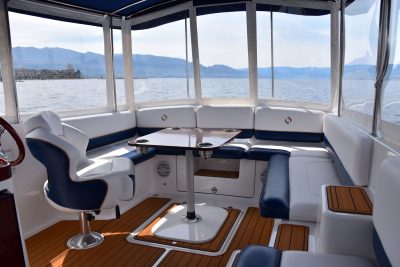 The benefits of electric boating to the environment are clear. With all the attention around climate change, and the fast growth of the electric automobile segment, the time is right for that demand to start to shift to our waterways.
Tim and I discussed his passion for boating, some of the great experiences he has had on the water, the unique attributes of the Templar line, and much more!
Listen to the full Podcast:
or Click Play below to listen online here:
---
Disclosure: This site may contain links affiliated with companies where we receive compensation. Also, as an Amazon Associate we may earn from qualifying purchases we refer but it does not impact the price you pay.
Full disclosure policy
.