---

---

Watersports legend Zenon Bilas shares how he got started on the water, became a water ski champion and more in Anchors Aweigh boating podcast
Anchors Aweigh is a podcast for all boaters, from aspiring to experienced. Featuring in-depth conversations with boating experts and industry leaders, and packed full of tips, tricks, gear, and industry info, boaters of all levels will come away with new skills and knowledge each episode.
From water-skiing, to wakeboarding, to the newest hot segment of water sports – wake surfing –  the appeal of performing athletic feats behind a boat still captures the imagination of boaters and adventure enthusiasts.
Tow sports, and tow boats, have been a growing segment in the marina industry for years. The National Marine Manufacturers Association's (NMMA) 2015 study showed that sales of inboard-powered ski and wake boats grew from 4,850 in 2011 to 7,800 in 2015!
Innovation across the industry has helped raise the profile and popularity of these sports. Equipment is better, boats are more specialized to provide just the right wake for the activity, and athletes are pushing the boundaries of what can be done while under tow.
Zenon Bilas is a 7-time USA Barefoot Water Skiing Champion and has over 30 years experience teaching all levels of water skiers, including national and world champions.
Zenon has performed barefoot shows and water ski clinics on four continents with stops in the USA, Sweden, Belgium, Brazil, Japan, Lebanon, and China, including one show for over 500,000 people in Yueyang, China.
He has authored hundreds of articles on boat tests, product reviews, and water ski coaching tips. And, you may remember a certain cartoon tiger waterskiing in a TV commercial for Frosted Flakes… that was Zenon skiing as Tony the Tiger's body double!
Zenon and I discussed how he got started on the water, tips for training, finding a coach, and driving the boat for tow sports, innovation on the manufacturing side, and more. With all Zenon has done and continues to do, it was impossible to cover everything we wanted to get to. I really hope I can get him on again for a follow up episode (or two!).
Here are some highlights from my Anchors Aweigh podcast interview with Zenon. Enjoy!
Be sure to click on links to listen to the full podcast interview at the end!
---
---
What got him interested in being on the water…
We were fishing. We went to a pond in Chicago and it was fun. We did that, and that winter they had a show on fishing in the Northwest Territory and that really intrigued us. That made us go out and buy a 7 ½ horsepower Mercury outboard. We started going to Wisconsin Dells and fishing on the river. We would put the motor on a Jon boat and go fishing.
Moving into bigger boats…
Like a lot of things, once you get into it, you get into it. We bought a 15' Silverline and it had an 85 horsepower Mercury. It was kind of a sports boat and we went fishing. It served both worlds.
We would go to a place on the river, put the boat on shore, and go fishing from the beach. Wisconsin River had stripers, walleye, and occasionally we caught sturgeons. I remember driving that boat. You hear of people now buying their first boat being a 50-footer. I didn't think of it until now but we had a progression. From pond to 7 ½ horsepower to 85 horsepower. We started from the smallest and learned.
Watersports entering the picture…
It was being at the right place at the right time. We were in the Wisconsin Dells and we went to the Tommy Bartlett Water Ski Show. I tried skiing the year before that and the cottage came with a pair of Cypress Garden skis. But we never skied before. For some reason, I was the one to try it. We tried it and tried it and I couldn't get up because we didn't know what we were doing. We went back to fishing. The next summer we saw the show and that was the game changer. I saw water skiing and jumping and all the tricks they did and barefooting really intrigued me.
Going from not getting up to hooked…
We would also boat on Round Lake in Northern IL. My brother bought a pair of skis and he learned from a friend. And that friend said he would help me.
I didn't want to get up on skis, I was into fishing. He was insistent and he got in the water and showed me how the skis and my legs should be positioned. I was more comfortable with him in the water with me. The first try I got up 50 or 60 feet. We tried one more time and boom, I got around the whole lake.
The coaching was a big inspiration. Going from trial and error to having someone with me. I think that coaching in any discipline is really important.
The coaching for me was watching the ski show. I would watch it over and over. I had to go up the ladder. I learned to get up on two skis, then I learned to slalom ski, get up on a single ski. That all was self-taught.
Training for skiing…
I remember skiing so much one Sunday that when I landed back at the beach I couldn't move. Back then I didn't know what I was doing. Once you start coaching people and writing about it, you start thinking about it.
When I train I push myself but in a good way where I can't get hurt. I'm a believer that if you stay within a certain range of technique and not over training, that it's hard to get hurt. So, what I do is a push myself but I pace myself. I'm in tune with my body so I know when I need to stop or take a break. I can tell when I teach other people that they don't have that sensitivity.
What you can do off the water to see improvement on the water…
If you're gonna focus on one main thing it's eating right. I've been through this, I've gone and skied a ton and gone to the gym and I was getting out of shape because I wasn't eating right. Eating right is the basic foundation so that any training you do after that will be complemented. If you don't eat right your training won't be as effective.
I know a lot of people do yoga, it's great for stretching. I'm not a big fan of doing too much at the gym because I see people who are hardcore at the gym and then they get hurt. Any kind of workout should be a light workout, stretching exercises, yoga or pilates; those are all great for skiing. You want a high strength-to-weight ratio.
What to look for in a good coach…
Have someone who has a really good understanding of technique. It's not trial and error. There's a lot more information now. Someone who understands body position., how you should be on your skis and on your feet. Someone who has a deeper thought about it than let's go out and try it.
How to be a good tow sport driver…
If you want to learn to be a good driver, the main thing is to listen to the skier. It's not about you, it's about the skier. You have to listen to what they want and develop a sensitivity to what they want. Then you have to become sensitive to the surroundings and waterways, to seeing speed and how you accelerate, that you're not abrupt, and be aware of traffic around you. Your job is to drive for the skier in tow, not just to drive for fun.
Innovation in boat manufacturing…
The innovation on boats keeps getting better. You're seeing boats that do specific things better than before. Unlike a lot of other segments of boating, the water sports industry cares about the wake. Every wake is different. The slalom wake is different than the wakeboard wake, which is different than the hot sport right now which is the wake surfing wake. The tow boat companies are creating features in the wake to make the experience better for the person behind the boat.
Similarities and differences across tow sports…
There are some differences but a lot of similarities. The biggest similarity is the balance point. Your body position is very key to all those events. The key element is to have your weight centered over the middle of your feet. Most people ski or wakeboard more heel heavy. You can do a small change in your body position which will put your weight over the center of your feet and that's a focus in all water sports.
Advice for getting started…
With boating or getting into tow sports, it's coaching. Absolutely have someone coach you. Don't do it by trial and error. It's going to take longer and you have a really good chance of forming bad habits. It's harder to get rid of bad habits than to teach someone good habits. Get coaching right now, today, whatever level you're at. You'll progress much quicker and you'll enjoy it more!
There was SO much I did not get to with Zenon and we will have to talk again. His experiences competing at the highest level of the sport, traveling the world, writing for various publications, getting back into competition at the age of 55 and more are all things we didn't get to tackle.
Listen to the full Podcast:
or Click Play below to listen online here:


Sign up for our weekly email
Disclosure:
This site may contain links that are affiliated with companies where we receive compensation. Also, as an Amazon Associate we earn from qualifying purchases.
Full disclosure policy
.
---
---
---
The following two tabs change content below.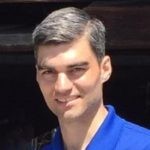 Matt O'Hara is the owner, along with his wife Rebecca, of Freedom Boat Club Lake George and the
Queen Boat Co
marina. After a 10-year career in media sales in Boston, MA Matt and Rebecca decided to relocate and open their own
Freedom Boat Club
, where they could share their love of boating and Lake George by helping others get on the water. The best part of the new career has been the joy they see families having on the water day in and day out, making memories that will last a lifetime. Matt has combined his background in media with his move to the boating industry to launch Anchors Aweigh, a podcast for boaters.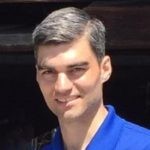 Latest posts by Matt O'Hara (see all)