---

---

Dockwa's sales leader Dan DeGeorge talks technology in boating and how his mobile app is changing the way boaters can reserve transient slips [Podcast]
Anchors Aweigh is a podcast for all boaters, from aspiring to experienced. Featuring in-depth conversations with boating experts and industry leaders, and packed full of tips, tricks, gear, and industry info, boaters of all levels will come away with new skills and knowledge each episode.
Cell phones, iPads and all sorts of technology apps have invaded every part of our lives – even boating.
One of the best things about boating is being able to disconnect from technology and get your face out of a screen and into nature. However, there is a lot of technology that can make the boating experience easier, more enjoyable, and safer. And the industry is really embracing technology on all fronts.
Many of our guests have mentioned the importance of cell phones on the water to communicate if there are any problems and to help navigate using GPS and Chart Apps (and of course take photos of all the beautiful places you are boating). Just leave them stored away in a waterproof case until you really need them!
One app that is taking some of the headaches out of boating before you hit the water is Dockwa.
Founded in May 2015 and since featured in Forbes, the NY Times, Boating Magazine, the Boston Globe, and more, Dockwa is changing the way boaters and marinas connect and reserve dock space. It allows boaters to search, reserve, and pay for transient dockage from their mobile device. It also allows marinas to manage their inventory online and connect with thousands of customers like never before.
At the time of our recording Dockwa featured over 400 marinas and though boater numbers are not disclosed it was in the six figures. That is a lot of boaters connecting to marinas!
Just prior to our conversation, Dockwa acquired Marinas.com, the world's most extensive online marine directory of more than 75,000 marine locations, including 15,000 marinas, yacht clubs, and shipyards. Marinas.com was the first online resource of its kind for the marine industry, pioneering a comprehensive guide for boaters worldwide and amassing more than 100,000 users.
With this acquisition, Dockwa has grown its marina partner network to more than 500 businesses and further expands its international footprint to Central and South America, and parts of Europe. Dockwa's marina network and boater community tripled in size in 2016, resulting in a 1,766 percent increase in nights served.
Recently we were able to speak with Dan DeGeorge, VP of Sales for Dockwa, for our boating podcast.
Dan himself is an avid boater and grew up boating on our home lake, Lake George. Starting with some rental boats and now boating on his family Sea Ray, Dan never lost his love of the water while getting his Economics degree at Princeton, embarking on a professional baseball career with the Cleveland Indians, and finally joining the marine/technology industry, helping Dockwa go to market in 2015.
Podcast Highlights with Dan
Here are some highlights from my Anchors Aweigh podcast interview with Dan.
Be sure to click on links to listen to the full podcast interview at the end!
---
---
On getting into boating…
I grew up going to the lake every summer. My first time ever out on the water was on Lake George. We rented a Hurricane boat from Snug Harbor. For the majority of my childhood we rented and then we bought a Sea Ray that we can go skiing and wake-boarding on.
On learning to boat…
My dad was always one of those guys who threw you into the fire. As far as I can remember it went well! We went to a place where no one was around and by the time we got our boat I was ready to go. The most important thing he taught me was check the weather early and often before you go out.
On the Dockwa launch…
I was there pre-launch to market. It was the brainchild of our CEO, Mike Melillo. Mike had moved to Newport, RI out of college. He happened to live on top of a few marinas.
One summer day he was watching one of the dockmasters take reservations, and it was a particularly crazy day. He was watching the dockmaster run around back and forth between docks and writing reservations in a notebook and walked up and asked the dockmaster about how he takes reservations. The dockmaster said it's the way we've always done it, it's an old school industry, and that set the idea off in Mike's head.
On fostering change in the marina business…
It's our biggest challenge but also presents the biggest opportunity. There's a lot of room for us to help these marinas and operators get more efficient and create a better experience for the boater.
On response from the boating market…
We work with a little over 400 marinas. Boaters love it because they're used to it in other industries. They can go online or on their phone and make a hotel reservation or an airline reservation, so it only makes sense that you should be able to do it for marinas and for boating.
On the marina side you're always running up against the challenge of people who have done something the same way for the past 30 years and there's always that little resistance to change but once they see it working for other marinas and then use it themselves, it's been well received.
On the Marinas.com acquisition…
On the boater side we want Marinas.com to be the place you go to for all things boating. Whether that's long term dockage, short term dockage, repair work, buying a boat, we want it to be the place boaters go to find anything they need. Within that, marinas can gain more exposure to their customers.
On expansion and new locations…
We're down in the Caribbean, the Bahamas, and we just signed up a marina in the Dominican Republic. Ideally we'll expand internationally. A big opportunity is the Great Lakes. We have a good number of marinas in the Great Lakes and a big help for has been that the Chicago Harbor municipal marinas use Dockwa. The Puget Sound is a big hot spot, that's our next target domestically. Internationally is a little farther down the product road map. I'd love to get out to Italy.
On where he would like to do some personal boating…
I would love to go to the BVIs and hop around to the islands. I have a college roommate who grew up around the Puget Sound and speaks real highly of it so that's on my vacation list.
On the Dockwa Figawi sponsorship…
This will be our third year. We officially launched at Figawi two years ago. I had never heard of it until I moved to Newport. The first week I joined the company we went and it's a blast. It's great for boaters and non-boaters, a great experience.
On the Dockwa Dock Free giveaway…
We were fortunate to team with BoatUS on that. It was an awesome promotion. Not only for BoatUS and for us but I think the winner has already made a few reservations to take advantage of the winnings.
On technology taking hold in the boating industry…
I feel like we're getting closer to the tipping point, especially as the younger generation who is more used to technology starts to get more into boating. With Boatbound and GetMyBoat, the younger generations really value the experience and embrace the sharing economy so that will become more prevalent and force the marine industry to embrace technology.
On his dream boat(s)…
It was always a wooden Chris-Craft growing up on the lake. It looks so cool and smooth. Coming up to Newport, you see a lot of the newer center consoles like the Regulators, or Viking sport fishers, so I've gotten more into those recently when I moved up here.
Hope you enjoyed the conversation with Dan and check out the Dockwa app.
Editors note: Having done both a sailing trip through the BVIs and raced in Figawi weekend, I can tell you the Dockwa guys sound like they know how to enjoy their work!
Listen to the full Podcast:
or Click Play below to listen online here:

Sign up for our weekly email
Disclosure:
This site may contain links that are affiliated with companies where we receive compensation. Also, as an Amazon Associate we earn from qualifying purchases.
Full disclosure policy
.
---
---
---
The following two tabs change content below.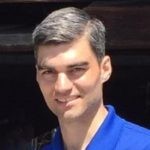 Matt O'Hara is the owner, along with his wife Rebecca, of Freedom Boat Club Lake George and the
Queen Boat Co
marina. After a 10-year career in media sales in Boston, MA Matt and Rebecca decided to relocate and open their own
Freedom Boat Club
, where they could share their love of boating and Lake George by helping others get on the water. The best part of the new career has been the joy they see families having on the water day in and day out, making memories that will last a lifetime. Matt has combined his background in media with his move to the boating industry to launch Anchors Aweigh, a podcast for boaters.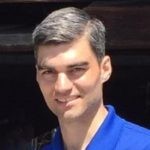 Latest posts by Matt O'Hara (see all)