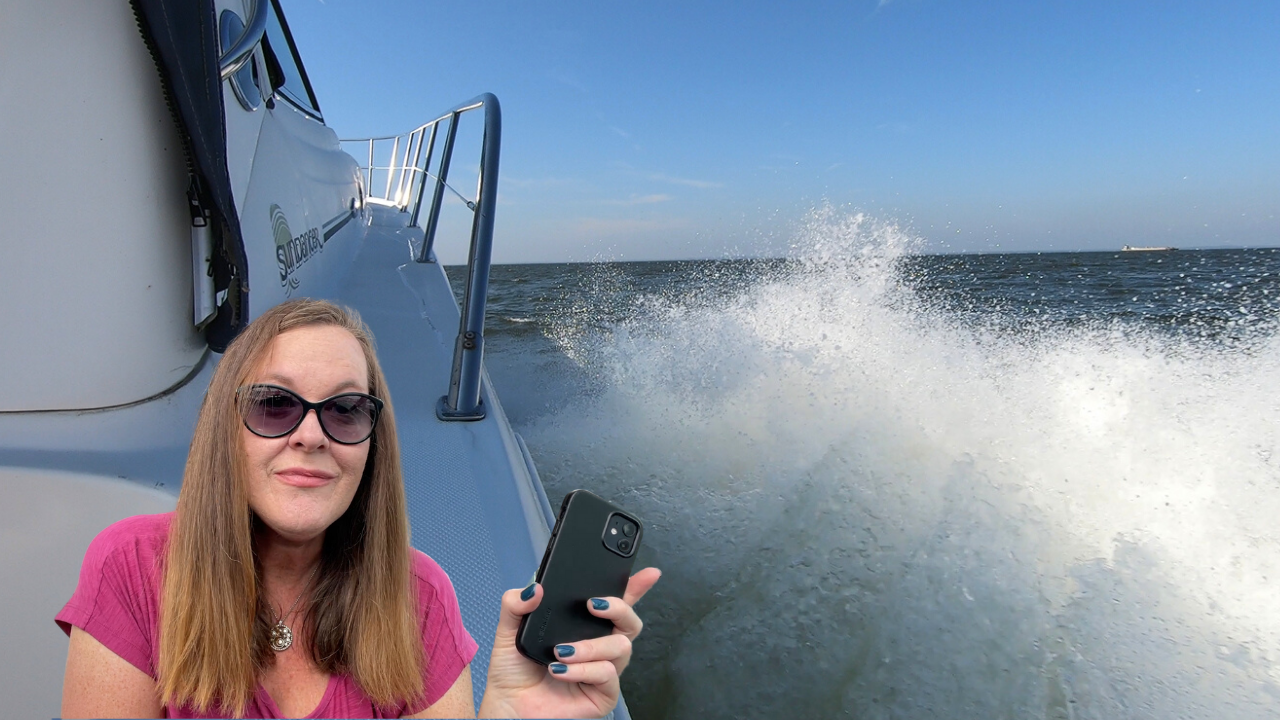 ---

---

Features we like about the Argo Boating app for navigation on boat trips and communicating with friends – Video and Q&A with app developer
We've been boating for over 20 years and always relied on the Raymarine chartplotter on our 2002 410 Sea Ray to get to our destination. But recently we tried a new boating app for navigation that gives us a lot of great features for planning our trips and safely getting to our destinations.
Last boating season we started using a free boating app called Argo. It's a relatively new navigation app, but it comes with lot of useful features like autorouting, charts with depth numbers, captain's log, messaging with friends and more.
After using Argo last boating season on several of our big boat trips, like our recent trip to the Hyatt Resort Marina in Cambridge MD, we realized that there are a features we could never get on our current chartplotter installed on the boat. For example, the ability to plan our trips on the app at home, upload updates to a captain's logo or create fast autoroutes based on our boat's draft.
The app interface is really easy to use – which I think is one of the big advantages over other navigation apps… and the fact that it comes packed with a lot of features in the free version (they're coming out with a premium version with even more advanced features in 2022).
I like the app so much that I've agreed to be a brand ambassador with Argo and share my experiences with the app (in exchange they are sharing my videos and hooking me up with some swag). I also chatted with the founder and developer of Argo at the 2021 Annapolis Boat Show to learn more about the app – like how features work and the inspiration behind the app.
Check out my video to learn more about how we use this free boating app for navigation and for the Q&A with the Argo app developer!
---
Disclosure: This site may contain links affiliated with companies where we receive compensation. Also, as an Amazon Associate we may earn from qualifying purchases we refer but it does not impact the price you pay.
Full disclosure policy
.