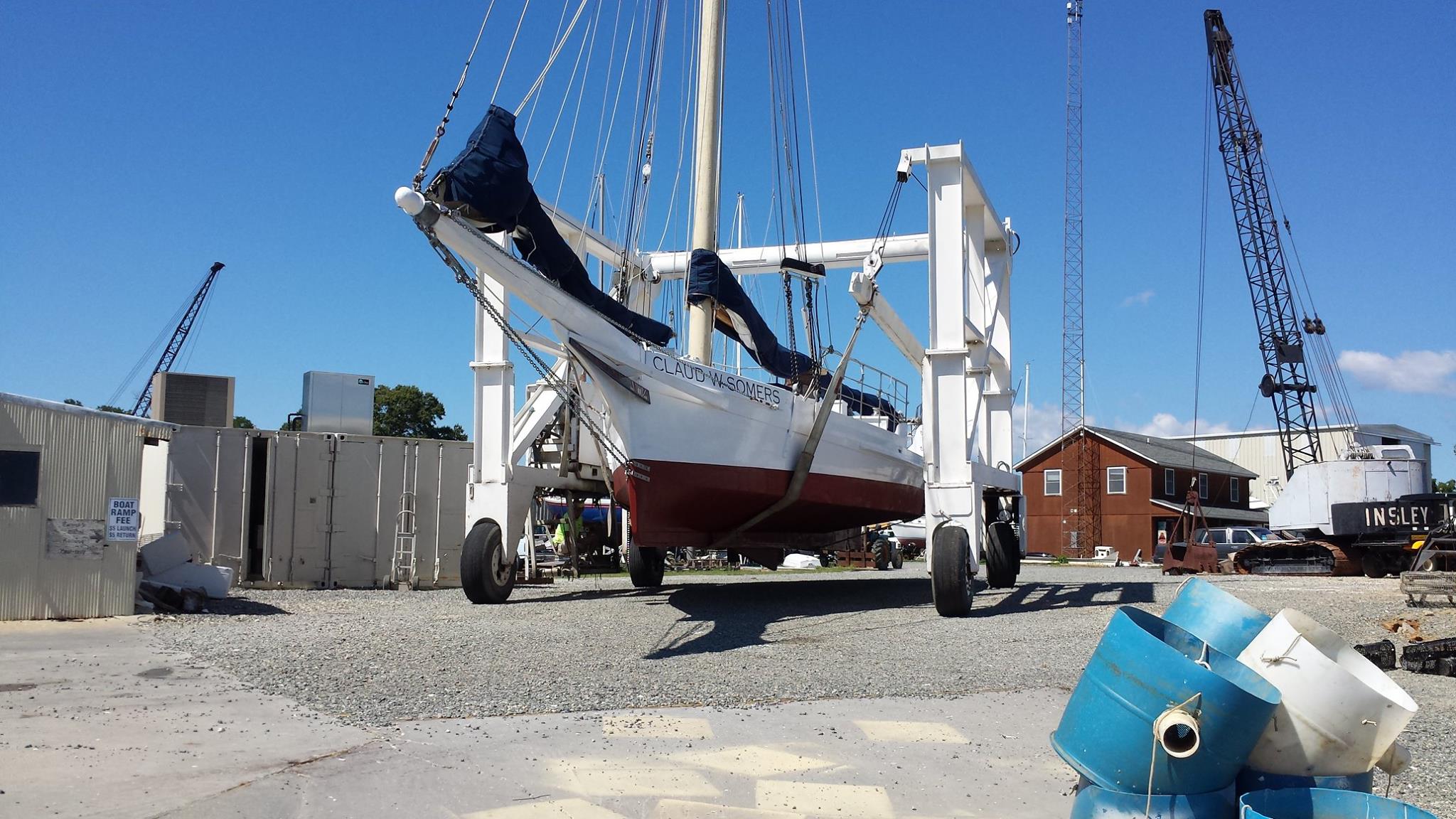 Captain Rob shares his list of boat equipment and supplies you may need for the upcoming boating season (with a few items you may not have thought about!)
You winterized your boat and you probably had her hauled out for winter storage. What to do now in the off-season? Yes, you can plan your summer cruises. Better yet, think about some winter maintenance and repair tasks, but while you do, consider what supplies or equipment you might need or want for your boat this year.
Winter is the season to repair, replace, and replenish our boat supplies and systems. You are likely to find sales given that this is the off-season for boating. Take the time to review your current needs and get your boat ready before you head out on your first cruise of the season. Winter is the perfect time to start thinking about boat equipment and supplies you may need for the upcoming boating season.
So let me help you come up with some ideas for this year's boat equipment and supplies wish list.
Boat Maintenance and Repair items
While you are thinking about maintenance and repair tasks, think about what supplies you might need or wish to replenish. I like keeping disposable nitrile gloves on board for all kinds of tasks: oil changes, working on the heads, or cleaning the bilge. They are also good to use when painting or oiling the woodwork.
Speaking of the head, does yours have a telltale odor? Holding tank deodorant could help with that.
All those parts and pieces you have scattered all over…do you need to organize them better? Perhaps some organizer baskets or storage bins. The could help neaten up your storage spaces so you can find things more easily.
This past season, I learned how to put an eye splice into double braided nylon line. It saved me about $80 for a rigger. Now that I have the splice toolkit, I will be ready for the next time!
This is also a good time to think about replacing your dock lines or ordering some new spare lines so that you have a full set that are not worn from excessive chafing previous seasons.
When diagnosing electrical issues, do you find yourself wondering if it is a switch, a fuse, the circuit breaker, bulb, or maybe even the battery? A simple digital multimeter just can't be beat for identifying electrical problems.
By the way…you DO have a complete toolkit with secure storage for all of your tools, right?
Boat Lighting
Your house batteries have to put out a lot of current for all of your onboard devices. You can ease the burden some by replacing incandescent bulbs with their LED equivalents. You can readily find the 2-pin G4 style, festoon type, or even LED lights suitable for navigation lights.
I found my anchor light to be my biggest night time current draw. I have replaced it with an LED bayonet style bulb. In most cases, you can find LED bulbs that will fit your existing fixtures. They may be a slightly more expensive than traditional incandescent bulbs but a little money upfront now can extend the life of your batteries.
I have added some dimmable LED warm white lighting strips down below to provide a warmer atmosphere than the harsher bright white overhead lights. I will also be replacing the red task light at the nav desk with a strip of LEDs at a far lower cost than replacing the existing task light fixture. They come as an adhesive strip. I will have extras that I can use elsewhere on the boat.
Comfort and Convenience Items for the Boat
Do you grill when anchor out? Now is a good time to check your supply of propane canisters. Wait…you DON'T grill??? Maybe you ought to try it – a marine grill with made for boat mounts is a must-have on your boat Grilling in the summer is quite pleasant and it keeps your galley AND your cook cool.
While you are hanging out on the hook in that peaceful anchorage, some music can add to the atmosphere, especially if you have cockpit speakers. I now have a Bluetooth stereo that lets me play my own music. If I have Wi-Fi, I can play music with my Spotify app. Otherwise, I have HOURS of digital music stored on my devices. A micro-SD card is perfect for that.
Boat Safety Items
Safety items are undoubtedly necessary. You should review, replace, and acquire relevant safety equipment before all else. Is your Type IV throwable cushion in good shape? They are inexpensive to replace and give your guests a soft place to sit or lean.
It can be a challenge to appropriately dispose of out of date pyrotechnic flares. I found no one willing assist me with that in New Jersey. Counties in Maryland each have different rules and residence requirements. Electronic flares are now legal and all they need are fresh household-type batteries at the beginning of the season. However, if you wish to continue using pyrotechnic flares, I highly recommend you get a pair of fireplace or welding gloves to hold the flare while it burns. The slag can cause horrific burns.
Do you have wooden plugs on board? I have one attached to every thru-hull fitting on my boat. You don't want to have to search for them when you need them.
I replace my fixed VHF radio with an AIS-enabled unit. It has been very useful, particularly when I have had to call a commercial vessel. It has additional features built into it that I could use like fog signals and loud hailer, if I had an external speaker. I also like having a handheld VHF on board just in case. I also use it when anchoring to communicate with the cockpit without shouting. Be sure to use a quiet unused channel. Additionally, I carry it with me when I charter overseas.
Navigation
Electronic navigation is convenient but every boater should know traditional coastal navigation and pilotage. You should have a complete set of nav tools to use with your paper charts whether or not you have electronic navigation devices. The kits come in a range of completeness and quality.
I also recommend a hand-bearing compass to use when one is engaged in coastal navigation. Alternatively, you can use a good pair of marine binoculars like Steiner or Fujinon, which have built in compasses and sometimes, a night light.
While on the topic of compasses, how is your ship's compass? Has it lost fluid? Does it exhibit significant errors in indicated headings? It might be time to replace it. It is relatively simple to do so.
If you are comfortable with coastal navigation or just want a refresher, the winter season is a good time to find a course to take.
Boat Equipment and Supplies List
For your convenience, below is a list of all the items I reference in this article.
MAINTENANCE AND REPAIR
LIGHTING
COMFORT & CONVENIENCE
Disclosure: This site may contain links that are affiliated with companies where we receive compensation. Also, as an Amazon Associate we earn from qualifying purchases. Full disclosure policy.