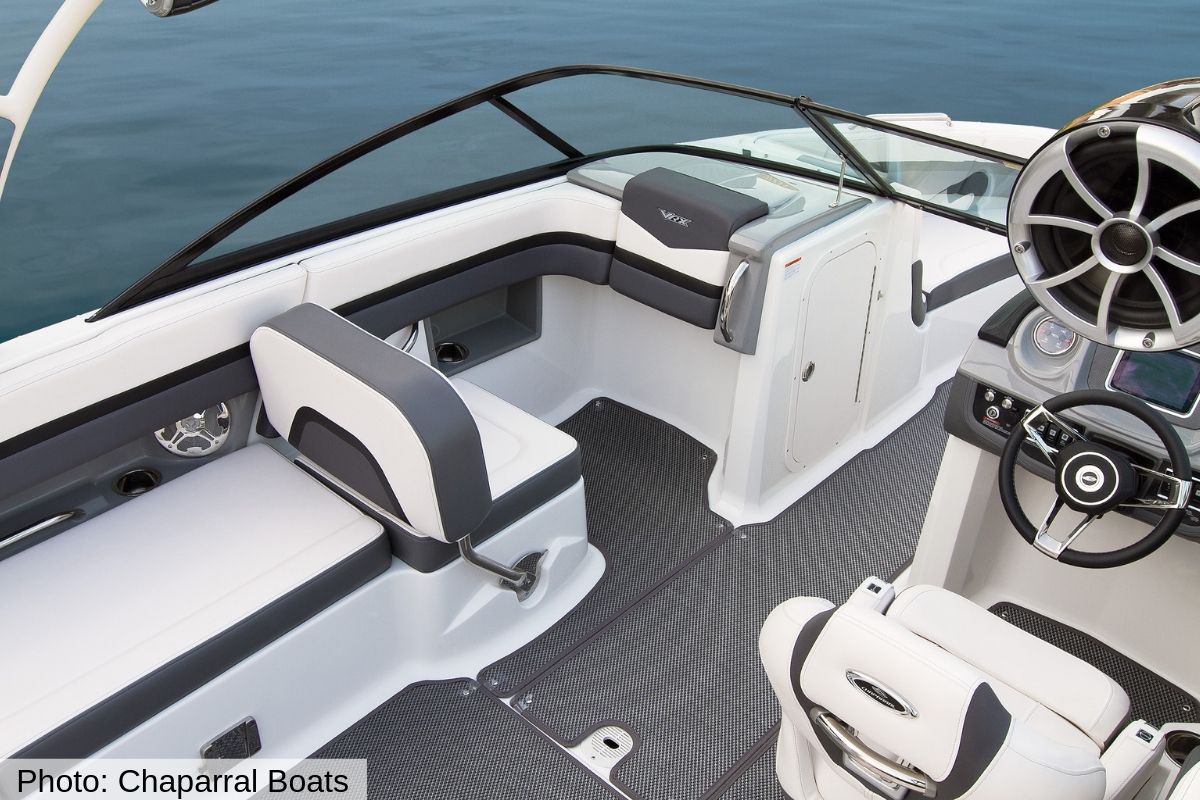 ---

---

Infinity Luxury Woven Vinyl Flooring is a antimicrobial, UV and stain resistant boat deck carpet alternative that is maintenance-free for your boating lifestyle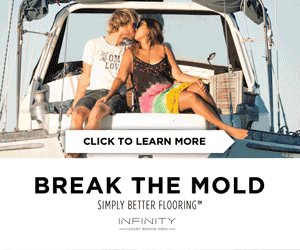 Keeping your boat clean and easy to maintain is a priority for most boaters. At Infinity, we know you want to spend as much time on the water as possible and less time worrying about messes and maintenance.
That's why our Luxury Woven Vinyl flooring is easy to clean, low maintenance, and stain resistant. That's right… even the messiest of spills and stains can't ruin this product.
We take great pride in knowing we were the first-to-market vinyl boat flooring (it's not bragging if you can back it up, right?) and since gaining that title in 2008, we have been working hard to make sure our flooring is the #1 choice of boaters worldwide.
---
---
Custom Look – Guaranteed Durability
You're sure to find something you love in our over 20 collections and 150 colors. Whether you're looking for a soft grey neutral with a striking pattern, or maybe a biophilic design that reminds you of the great outdoors in a beautiful tan. Whatever it is, we've got it. We can guarantee it too.
Our flooring has been put to the test in various conditions to ensure that the product you're getting is both resilient and safe. Infinity's Luxury Woven Vinyl is backed by one of the strongest warranties in the industry and we are proudly 100% Made in the USA.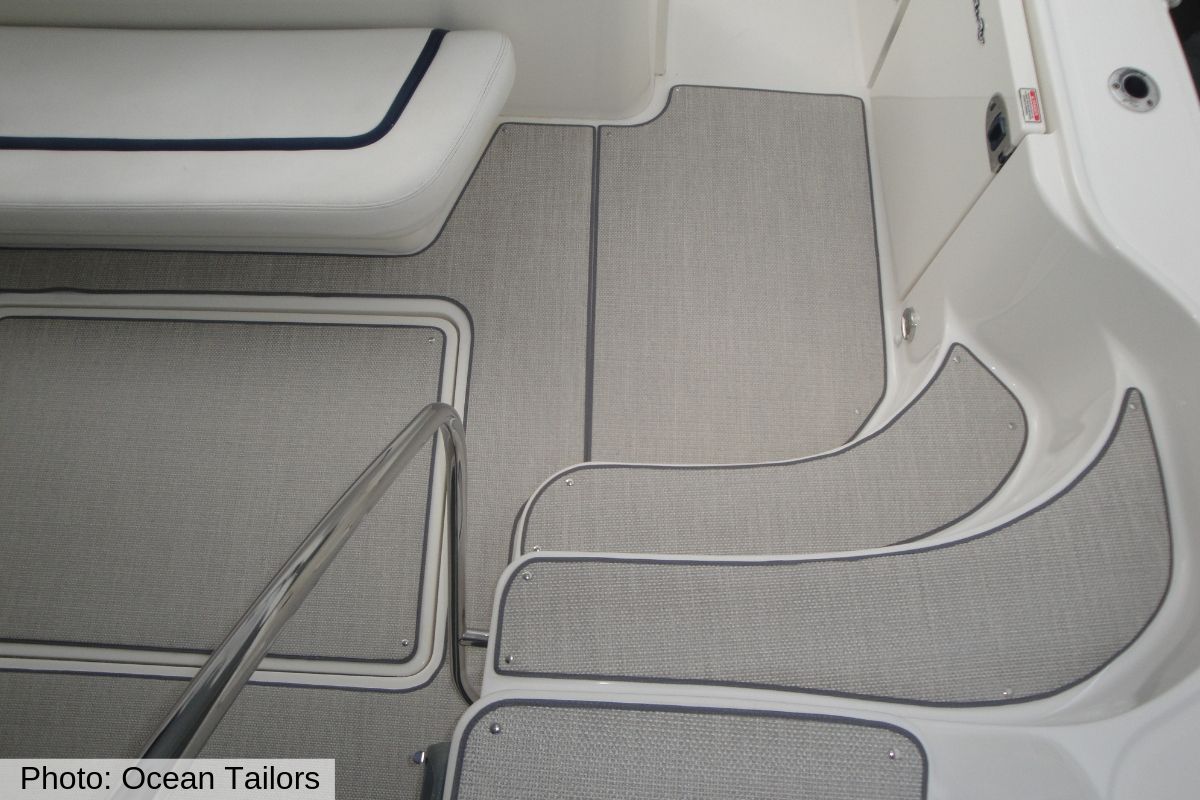 Hassle-free Care & Maintenance for Your Boating Lifestyle
Infinity vinyl boat flooring can handle any mess your boating lifestyle throws at it.
Our product is not only antimicrobial, it is also UV and stain resistant. It stays cool, clean, and soft underfoot. It doesn't mold or mildew. Our flooring won't let you down.
See for yourself in this 1 minute video overview:
Ship Shape TV Shoutout:
So, you've decided to install your new Infinity flooring by yourself. Now what? If you need a bit of a helping hand to get started, look no further than Ship Shape TV! Our product has been featured in various installs on the show and host John Greviskis breaks it down so you'll have your beautiful vinyl boat flooring installed in an instant.
Check out this videos featuring Ship Shape TV and Infinity!
To learn more about Infinity, visit InfinityLWV.com
---
Disclosure: This site may contain links affiliated with companies where we receive compensation. Also, as an Amazon Associate we may earn from qualifying purchases we refer but it does not impact the price you pay.
Full disclosure policy
.