---

---

Nathan Heber's boating technology startup Boatyard ensures boaters can get on-demand on-water services that improve on-water happiness
Anchors Aweigh is a podcast for all boaters, from aspiring to experienced. Featuring in-depth conversations with boating experts and industry leaders, and packed full of tips, tricks, gear, and industry info, boaters of all levels will come away with new skills and knowledge each episode.
The two best days of a boat owner's life are the day they buy the boat….stop me if you've heard this one before.
Taking care of a boat can be a major hassle and can cause boat owner's to spend more time working on the boat than enjoying it. Up here in the North, we add in things like winterizing and spring commissioning to the regular maintenance tasks and it can almost seem overwhelming. The good news is, there are a lot of companies out there now who want to take the hassle out of boating and let customers truly enjoy their time out on the water and not stuck on the dock!
Nathan Heber is the Founder and CEO of Boatyard, the world's first on-demand marketplace for recreational boating. The Boatyard app makes it easy for boaters to find and book qualified marine professionals for services ranging from fuel delivery to cleaning to captaining a boat. Boatyard also has a B2B application. Boatyard for Business provides marine professionals with an easy-to-use platform for automating their admin tasks, while helping them to deliver remarkable customer service experiences to their boat owners.
Nathan grew up in Miami Beach and has been boating since he was a child. Later in life, he took up sailing and has been hooked ever since. An avid kite surfer, Nathan has found that being on and around the water is an invaluable component of a happy life for him and his family.
We discussed his sailing adventures, the founding of boatyard and how it helps both boaters and marine professionals, ways to make the boating lifestyle accessible, and much more.
Here are some highlights from my Anchors Aweigh podcast interview with Nathan. Enjoy!
Be sure to click on links to listen to the full podcast interview at the end!
---
---
Growing up in Miami Beach
You grow up on boats. I've been boating my entire life. Seven years ago my wife bought me sailing lessons and I've been sailing ever since.
Learning to boat and sail
I was probably too young to remember how I learned to boat. Sailing has a lot more components. Understanding angles of wind and all the technical stuff that goes into learning to sail, I'd have to say learning to sail is harder. We took a private lesson, just me and my wife and the teacher He was an Olympic hopeful who teaches out of 79th Street in Miami. We took 10 or 12 hours with him and then we could pay him to have access to the sailboats and jump on whenever we wanted.
The inspiration for Boatyard.com
In a way, it started when I was a kid because I've been hearing about this pain point my entire life. The sailing lessons led to a series of events that led to the creation of Boatyard.
We were taking a trip to the BVI and jokingly she said, "Why don't we just sail down there.?" It was an off-season time and they agreed to do a short, bareboat charter for us. The two of us went island to island and had the greatest adventure of our lives. When we came back we wanted to rent that same sailboat and it was $800 a day. We thought, if our neighbors knew that we were responsible professionals who were certified sailors I'm sure they would let us rent it for less. But at the time there was no mechanism to do that.
I set out to build a peer-to-peer marketplace. I was in an accelerator to do that and kept hearing from our boat owners what a pain it was to service their boats and I saw this big opportunity that wasn't being tapped. So we pivoted the business and that's how Boatyard was created.
Solving boat owner's biggest headache
When we originally launched, boat owners were really resigned to word of mouth or google searches to find the providers to service their boats. There's the old joke the best two days of a boat owner's life are the day they buy it and the day they sell it and a lot of that has to do with what a pain it is in between to find qualified guys who will show up on time. They're out there, but the average boater has to sift through and find those people that they can trust.
We looked at that and said, if we could create a marketplace where we aggregated the best providers we could find and then gave boat owners a really simple user interface where they could place a request and get a qualified service provider, and have a really great experience, we thought we could change the way boat services are ordered.
What boaters use Boatyard for
The most popular are fuel and boat washing. We've been able to expand our service offering to mechanical service, captains, boating lessons, on water help with Sea Tow and a number of other services.
The reception among boaters
You have people who are forward thinking and progressive about technology and those people really buy into it. It's a challenge to get people who aren't forward thinking to try it, but once they do they continue to come back. 80% of our orders come from someone who has ordered from us before.
The reception among marine professionals
Currently, they don't really have a great place to put marketing dollars where they're gonna generate a good ROI. With us, the fees we take are far less than the cost of acquisition for attaining those same customers. In addition to that, they don't pay us until they make money.
We've had great experiences and great luck finding amazing providers that are very forward thinking and willing to provide this high level of service that we demand for our users. We've even had some customers tell us we're the reason they didn't close.
Finding qualified service providers
.It's a challenge across the whole industry. It's hard for me to understand why that's happening in such a big way. Boating and boat services is one of those industries where it truly needs a skilled labor set, where having that job can provide someone with a comfortable middle-class lifestyle or more. Some of it comes down to messaging. Letting kids know who are coming out of school or who are in other technical schools about the great opportunities there are in the boat services industry.
Helping marine businesses grow
We've recently launched a new platform called Boatyard for Business. It's a B2B SaaS platform that helps marine professionals manage their service requests. They can basically run their whole business off it. It takes all the admin duties that take up a lot of time and keep the smaller shops from growing and allows them to get it through Boatyard for a small monthly fee.
Getting new boaters into the industry
It's great what you guys are doing with Freedom Boat Club, the launch of all the peer-to-peer boat sharing platforms, Boatsetter, Boatbound, Sailo, and then companies like Dockwa that make it easy to book dockage with the click of a button. One of the biggest things we can do is make boating more accessible, which is happening, but also just getting more people on the water. We all know it's not the boat that makes you happy, it's the experiences that you have.
Misconceptions about the boating lifestyle
Still, a lot of people think that boating is for wealthy people, that it's intimidating, that it's not accessible. By having boat clubs and peer to peer and all the tech to make it easier to use the boat, I think that's going to go a long way towards introducing a lot more people to boating. At Boatyard we think that when you own a boat it shouldn't be a hassle. You shouldn't spend your free time fixing it, you should be spending your free time on the water and we're trying to solve that pain point.
The changing demands of marine customers
Millennials prize access over ownership. There's a whole significant portion of our business that comes to us because there's no one else to talk to. Close to 40% of our orders are placed between 5pm and 9am or over the weekend. I think it's really important to be able to transact 24 hours a day and make it really easy for customers to connect with you. Customers are having much higher standards as far as customer service goes. If the marine businesses are not doing it now, they're going to have to in order to make customers happy.
How boating can drive happiness
They've done a ton of studies on what drives true happiness and it all came down to experiences. When you're planning an experience, you have all the excitement leading up to it, then you have the time on the water, then you get to look back on it fondly. That's what drives true happiness. That's what we all need to work on – how to enable more people to have these remarkable experiences on the water.
Learning to kitesurf
I picked up kitesurfing because I couldn't sail and boat as much. I couldn't make a whole day of boating but I could throw the gear in the car, set up, go kiting and come home. Last year was the first time I went kiting off a boat and that was spectacular.
I'm a pretty good snowboarder and I surf and it still took me 10 hours to pick up. No matter what, it takes some commitment. Once you learn it you can get much better much quicker. The best thing to do is get a little trainer kite and fly it on the beach. Once you get the kite control down, you can pick up the board part fairly quickly.
I have a 9-meter kite, a 12-meter kite, and a 15-meter kite for the light winds. The next thing I want to get into is to learn how to foil.
Advice for would-be boaters
It can fundamentally change your life. When we learned how to sail it gave us something we could enjoy together for the rest of our lives. You're out there, you're enjoying the elements. And it opens up a world of new experiences you can have. You can go to new parts of the world and have this incredible experience with this incredible perspective that not everyone can have.
Listen to the full Podcast:
or Click Play below to listen online here:


Sign up for our weekly email
Disclosure:
This site may contain links that are affiliated with companies where we receive compensation. Also, as an Amazon Associate we earn from qualifying purchases.
Full disclosure policy
.
---
---
---
The following two tabs change content below.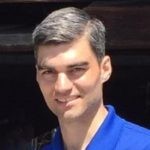 Matt O'Hara is the owner, along with his wife Rebecca, of Freedom Boat Club Lake George and the
Queen Boat Co
marina. After a 10-year career in media sales in Boston, MA Matt and Rebecca decided to relocate and open their own
Freedom Boat Club
, where they could share their love of boating and Lake George by helping others get on the water. The best part of the new career has been the joy they see families having on the water day in and day out, making memories that will last a lifetime. Matt has combined his background in media with his move to the boating industry to launch Anchors Aweigh, a podcast for boaters.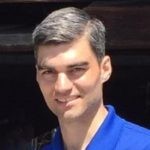 Latest posts by Matt O'Hara (see all)