---

---

Basic boat cleaning & maintenance tricks of the trade and the value of family boat time with Shurhold's Barry Berhoff
Anchors Aweigh is a podcast for all boaters, from aspiring to experienced. Featuring in-depth conversations with boating experts and industry leaders, and packed full of tips, tricks, gear, and industry info, boaters of all levels will come away with new skills and knowledge each episode.
Google the phrase 'boat cleaning' and you will get over 2.3 million search results. They range from retailer sites, to product manufacturers, to forums where boaters share their horror stories of trying to keep a clean and well-maintained boat. This is one of those parts of boating that can sometimes cause people to use the phrase 'the two best days of a boat owner's life are the day they buy the boat and the day they sell it.' We are here to tell you I doesn't have to be that way!
It was a real pleasure speaking with Barry Berhoff, CEO of Shurhold Industries. Barry is an avid boater and under his direction Shurhold has become the global leader in high quality detailing products.
Shurhold was started in 1973 in the garage of William E. Peach. Over the next two decades Shurhold continued to grow and migrated into a 10,000-square-foot facility in City. Barry purchased the company in 1998 and expanded the company into a 20,000 square-foot state of the art manufacturing facility. He's helped continue to expand the product line and grow it into the international company it is today.
Barry and I discussed growing up boating on Lake Michigan, family vacations living aboard their boat in the Bahamas, tips for keeping the boat clean and misconceptions about boat maintenance. I learned a lot and hope you do too.
Here are some highlights from my Anchors Aweigh podcast interview with Barry. Enjoy!
Be sure to click on links to listen to the full podcast interview at the end!
---
---
Getting Started in Boating
I started as a child. My dad got into boating. We started boating on Lake Michigan. Being little it was a lot of safety stuff which I find myself now saying to my kids. We did it every summer and I just loved being on the boat. Everything from tying the knots to running the electronics to learning to drive and take care of it, it was something I was just drawn to.
All my learning was through my father. The classes weren't as prevalent as they are today. You can go to any Coast Guard Auxiliary; they've got online courses. It's a much better environment for learning.
Teaching his Kids to Boat
I do make an effort to get them learning about navigation, the rules of the road. Florida has an online boater safety course and both my boys have taken that.
My older one just finished a two-week camp at Chapman School of Seamanship. They do an amazing kids course and have a whole fleet of little boats. The kids learn how to dock them and anchor them and man overboard drills.
Family Boating Now
The family boat is a 43' SeaVee Express model. It's been a great boat for us. We do a mix of everything. Boats are always a game of compromise. There is no perfect boat because there are so many different styles and one day you want to do one thing, one day another. It's great cause it's still outboard so it allows us to still get up on sandbars and treat it like a little center console but being an express we still have a cabin and we still can take summer vacations to the Bahamas and live on the boat as a family. It's a great time. No electronics allowed. It's just about being together, being out on the water.
Essential Gear to have Aboard for Long Trips
According to my wife the first and foremost thing is sunblock. You can never have enough sunblock down here. Probably the most important is safety gear. We never leave the dock without making sure that we have the Coast Guard required safety gear, and we have additional stuff that we take. We carry an emergency life raft on board, an EPIRB, and a satellite phone.
Meeting Like-minded Boaters
Yeah we have our summer cruising family. At each port we tend to bump into the same people around the same time of the year. We didn't know what we'd run into but we found a lot more families than we expected.
One thing that's always true is that almost every boater you ever meet is friendly. People are out there to have a good time. This is their way of relaxing and kicking back. Not only is everyone friendly but everyone is there to help each other out. Whether I'm giving someone a spare part or someone is helping me fix something on my boat I didn't know how to do, there's always someone on the dock that you can help or that is willing to help you.
Shurhold's Education Goals
The first and foremost thing that I hope that we provide is the information and education. It seems daunting if you've never done it before and we try to strike a balance. We are advocating that people don't procrastinate and that they do the basic things on a regular basis. That's going to serve them well and make their job easier over the long run and make sure the boat is ready for them when they want to use it.
Shurhold's Popular Clean Boat Video Series
We get a lot of really good feedback from the basic boat videos. All the way from what to do when you get back, the fact that you don't have to scrub the boat every time but rinse it. A good rinse will do you a lot of good. We talk about the proper order in which to wash a boat. Top down, front to back, working with the natural flow of water. And then we do some on oxidation and waxing that have been very popular.
A lot of people are afraid to use rotary tools or buffers and we show them how easy they are and how that makes their job easier. We take a lot of the mystique and voodoo out of it. Anyone can maintain and care for a boat. It isn't that hard if you just do a couple of key things and do them on a consistent basis.
What Can be Done to Keep Boats Looking New
There is a protective coat, a lot of people call it wax, we call it a protectant or polish, that your boat should have on it. Depending on whether it is up north or down south, how much sun exposure, is it covered, etc will determine how many times a year that needs to be done. Think of it like sunscreen on your boat. That is what is protecting it and making it look good, making it so that when you get back to the dock you can just rinse it and walk away. A good coat of wax or protection goes a long way, and making sure it is done in the right way.


Common Maintenance Misconceptions
One of the biggest misconceptions that I can share is people want to know – should they do two coats, should they do three coats? I'm surprised that people have this idea that more coats is going to do more, it really isn't.
Think of it like sunblock. Get one good coat on and somewhere down the road, do the second coat. The second coat the same day doesn't do you any good. Putting sunblock on twice in 30 seconds doesn't make it any better but doing it later in the day does.
The other thing is there is definitely a difference between boat soap and dish soap. A lot of people will take products from the home and there are two major issues with it. First, a lot of the home products have degreasers in them and they are going to strip your wax. The other is if you happen to be washing the boat on or near the water, those are not environmentally friendly products.
Industry Maintenance Product Advancements
Our biggest advancements have been in the waxing technologies. Most of the wax today doesn't have any real wax in it. It is a polymer base. There are little to no fillers in it. When we protect a boat, it is a lot more like putting a sunblock on cause you're rubbing it in until it disappears and that's it. There's no powder, no heavy working to get it off. It's much more viscus when it goes on so it bonds with the boat better, fills in the seams and pores better. That has made the chore of waxing a boat take half the time and half the work.
Industry Boat Advancements
As technologies from other industries get cheaper and filter down into our industry you start to see it. We've seen it in the last couple years, a lot more advancement in some of the computer animated drafting and robotic mold making that's really allowed some of the boat builders to do really unique things.
You're seeing a lot more bigger boats with outboards which has changed boating a lot. You're seeing a lot bigger horsepower outboard boats which really lets the manufacturer focus on building the boat and not the engine. It allows them to get a lot more space and use space better and get much prettier curves and lines. The product and the quality that I'm seeing from the manufacturers over the last couple of years has been really exciting.
Boating Destinations
It's on my bucket list to do the Great Loop as a cruising trip. We do a lot in the Bahamas and I'm really happy with that. We've done crossing the state of Florida through the locks and that's an amazing little trip. I think we're going to try in the next year to go north a little bit up through Georgia and Hilton Head.
Shurhold's Product Philosophy
Everything that we manufacture is based on a couple simple principals. Everything we do is to help you keep your boat clean and simple. Part of keeping it simple is making products that are multi-purpose. We don't do 22 different chemicals for 22 different parts of the boat, we do about 5 or 6 chemicals that cover the 22 parts of the boat. All of our handles and brushes and attachments are meant to cut down on storage so you have one handle that covers it all. We decided we could do that for the bucket so we came up with a series of accessories for the bucket.
Advice for Would-be Boaters
The first thing I tell everyone is definitely do it, you're going to love it! The second thing I tell them is take a lesson. Taking a boater's safety course, going out with someone to show them a couple basic thing, it really doesn't take but an afternoon. It's not a big investment but being comfortable on the boat will do you well.
Listen to the full Podcast:
or Click Play below to listen online here:


Sign up for our weekly email
Disclosure:
This site may contain links that are affiliated with companies where we receive compensation. Also, as an Amazon Associate we earn from qualifying purchases.
Full disclosure policy
.
---
---
---
The following two tabs change content below.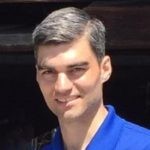 Matt O'Hara is the owner, along with his wife Rebecca, of Freedom Boat Club Lake George and the
Queen Boat Co
marina. After a 10-year career in media sales in Boston, MA Matt and Rebecca decided to relocate and open their own
Freedom Boat Club
, where they could share their love of boating and Lake George by helping others get on the water. The best part of the new career has been the joy they see families having on the water day in and day out, making memories that will last a lifetime. Matt has combined his background in media with his move to the boating industry to launch Anchors Aweigh, a podcast for boaters.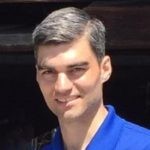 Latest posts by Matt O'Hara (see all)