---

---

Compete boat winterizing guide by BoatUS helps boaters properly protect boats during the winter freeze (PDF download & VIDEOS)
If you boat in a area that goes below the freezing point during the winter (which includes most boating locations outside of Florida) then you need to take winterizing seriously. As fall gets underway, better get out the pink… it's time to winterize!
While water may be your life in the summer, water is your enemy to boat engines in the wintertime. Basically anywhere there may be water in your boat – your engines, your head, your galley – could be destroyed if not properly drained out. The effects of water freezing in a boat can be devastating (or at least VERY costly). Water expands in volume by about nine percent when it freezes, creating a staggering force that can crack a boat engine block, damage fiberglass, split hoses, or destroy a boat's refrigeration system overnight.
Protecting your boat for the winter involves several things to consider:
Storage – special considerations for in-water storage of boats vs. dry storage
Batteries – caring for your boat's expensive batteries over the winter (and making sure they charge in the spring)
Covers – shrink-wrapping your boat vs. using custom boat covers
Engines and drives – changing the oil and using fuel stabilizers
Antifreeze – how to choose the right type of antifreeze and where/how to use it
To help boaters properly protect their boats in all these areas during the winter months, BoatUS put together a free comprehensive guide called "The Boater's Guide to Winterizing".
In addition to helpful tips on storage, batteries, covers, engine care and antifreeze use, the guide includes a very thorough checklist for your boat, including:
Engine Room – covering engine care, generators and other systems
Outboards
Outdrives
In-Water Preparation
Storage
Download the full winter care guide by Boat US,
The Boater's Guide to Winterizing (PDF opens in new browser)
---
---
---
More Boat Winterizing Help
Watch our own boat winterizing videos that cover how to winterize all your water systems and engines!

Sign up for our weekly email
Disclosure:
This site may contain links that are affiliated with companies where we receive compensation. Also, as an Amazon Associate we earn from qualifying purchases.
Full disclosure policy
.
---
---
---
The following two tabs change content below.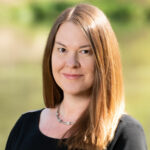 Diane is the founder of MyBoatLife.com as well as the boating lifestyle site for kids
BoaterKids.com
. Active in the boating industry, Diane is also the CMO of
Epoch Boats
, an all-electric hydrofoil boat startup.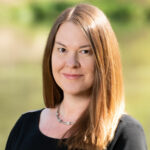 Latest posts by Diane Seltzer (see all)