---

---

Essential boat services and dockside amenities to look for when deciding which marina to dock your boat at for the boating season or weekend transient visits
When we first started boating we selected a marina that was relatively safe and cheap to dock our boat for the season. We were new to boating and thought dockside power and a fresh water hook-up was really all we needed from a marina. But as we cruised to other boating destinations for weekend transient visits, we quickly realized that there was a lot more to look for when choosing a home port marina.
Many marinas claim to be "full service marinas" but the definition of that term can certainly vary – or mean different things to different boaters. A full service marina should be more than a basic marina – it should offer all the essential services and amenities a modern boater expects.
A slip rental at a marina for a boating season – or a cruise to a marina for a weekend transient visit – is a big investment in both time and money. Boaters should evaluate everything from dockside services to boat maintenance capabilities or facility amenities when choosing a marina.
---
---
Marina Evaluation Checklist for Boaters
Your stay at a marina – whether it is at your home port marina or weekend transient stay – should feel like a true getaway. After all, that's what boating is all about.
Full service boat marinas accommodate boaters with every modern convenience available while docked at the marina. In addition to basic boat services expected at marinas, boaters are looking for services and amenities comparable to those found in hotels and resorts. With all the money you spend on your boat and docking fees, you want to choose a marina that makes every weekend feel like a mini vacation – whether it is your home port marina for the entire boating season or just a weekend transient stay at another marina.
Use this checklist when evaluating services and amenities at boat marinas to select the best place to dock your boat.
Dockside services:
• Electric and water (with adequate power/amps for your size boat)
• Well-maintained docks
• Numerous and well-positioned cleats
• Cable and internet hook-up
• Free Wi-Fi access
• Mobile pump-out service
• Storage boxes at the slip
• Trash receptacles (emptied daily)
• Dock carts (well maintained, easily accessible and a large quantity available for boaters)
Yard and maintenance services:
• Spring commissioning, dry storage and winterizing
• Haul-out and drop-in services (with capabilities for hauling large boats)
• Reputable well-trained technicians for engine and mechanical repairs
• Pressure washing (available throughout the season)
• Gelcoat or fiberglass repairs
• Painting, varnish or bright work
• Wash, wax and detailing
• Bottom painting
• Yard space for DIY yard service and repair (with access to water and electricity)
Facilities at marina:
• Clean and air conditioned bath houses
• Blocked and cubed ice (with slip delivery a plus)
• Dinghy racks and floating launch areas
• Club house or lounge areas
• On-site laundry
• Pet friendly with dog walking trails
• Ship's store stocked with essential parts and supplies
• Fuel dock with gasoline, diesel and pump-out (with fuel discounts to slip holders)
Marina location:
• Convenient distance or accessible via drive from home
• Situated near coves or anchorages for afternoon cruises
• Access to waterways or inlets for longer cruises
• Adequate water depth at dock and approaching marina
Convenient Dining:
• Restaurant and bar (with entertainment)
• Outside dining with views
• BBQ grills and picnic tables
• Other restaurants nearby
Variety of recreational options:
• Large size swimming pool and lounge area (with baby pool)
• Access to free or rental bicycles
• Outdoor recreation (tennis, playground, basketball, volleyball, horse shoes and more)
• Shuttle Service to explore town activities (shopping, dining, attractions)
• Marina events and activities (like slipholder appreciation or family fun days)
Sufficient marina staff:
• Security
• Dock hands
• Technicians
• Cleaning crews
When evaluating your next home port marina it's also a good idea to get recommendations from other boaters if you can. Even better, visit the marina as a transient boater and evaluate the marina's facilities and services first hand. Of course there are some things you can't fully evaluate until you spend an entire season at a marina, but a weekend stay will give you a good idea of their facilities, amenities and services and how other boaters feel about the marina.
Finally, check out marina websites, online reviews and social media pages (like Facebook, Twitter or Google+) are also good sources to get more feedback from other boaters. How the marina communicates with boaters through their website, newsletters and social media networks is a good indication of their level of customer service and dedication to making their marina an enjoyable spot for boaters.

Sign up for our weekly email
Disclosure:
This site may contain links that are affiliated with companies where we receive compensation. Also, as an Amazon Associate we earn from qualifying purchases.
Full disclosure policy
.
---
---
---
The following two tabs change content below.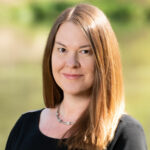 Diane is the founder of MyBoatLife.com as well as the boating lifestyle site for kids
BoaterKids.com
. Active in the boating industry, Diane is also the CMO of
Epoch Boats
, an all-electric hydrofoil boat startup.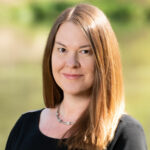 Latest posts by Diane Seltzer (see all)