---

---

Review of best options for new boat deck carpet – from low-cost outdoor marine grade carpet with DIY installation to high quality custom fit snap-in boat carpet
SPONSORED POST

Boat Carpet Outlet offers a wide variety of marine grade carpeting, Marideck vinyl, & other flooring options perfect for bass boats, pontoons, & more.
Replacing worn boat deck carpet is an inevitable upgrade that most boaters will face in the lifespan of their boat. Boat deck carpet can take a real beating with constant exposure to the harsh sun and water of a marine environment.
New boat deck carpet creates an instant upgrade to your cockpit – protecting the fiberglass of the boat deck while providing added comfort for crew and passengers. But what is the best way to replace marine boat deck carpet for your boat? Do you want to invest in top of the line new marine grade carpet ordered with a custom fit, or do you want to get a lower-cost do-it-yourself installation of marine grade outdoor carpet?
We've replaced boat deck carpet on three different boats using three different methods. Here is a quick review of the options for new boat deck carpet.
---
---
Ordering Boat Deck Carpet Replacement from Manufacturer Suppliers
Many boat manufacturers like Sea Ray have boat deck carpet suppliers you can order new marine carpet for your exact year and model boat.
One of the most costly yet easiest ways to get new boat deck carpet is ordering directly from a supplier that specializes in carpet for your boat manufacturer. Many larger boat manufacturers like Sea Ray or Bayliner have carpet suppliers that keep patterns on file for the exact year and model of your boat.
Boaters can simply order the carpet pieces they want in the style and pattern of their choice and have new boat deck carpet sent to their home.
The advantage of ordering from a boat manufacturer supplier is that the quality and fit will be more reliable than a mail-order template or doing it yourself with outdoor marine carpet. Your new boat deck carpet will have a guaranteed fit and the color and style will match the original boat styling. On the other hand, you will pay for the convenience of ordering replacement deck carpet directly from a boat manufacturer supplier.
New boat deck carpet can also be ordered online or via boat supply catalogs that carry a full line of marine boat deck carpet options for standardized sizes. This is a particularly easy upgrade for pontoon boats that have standard deck layouts.
Mail Order Marine Boat Carpet Replacement with Templates
Just as there are suppliers that offer boat deck carpet based on manufacturer models, there are also companies that can provide mail order boat deck carpet replacement. However, ordering from mail requires a multi-step process for b
oaters.
Marine grade deck carpet can be ordered via mail by using a template kit to measure the size of your boat's cockpit.
Boaters are first sent a template kit to measure the cockpit area of a boat. Most suppliers recommend laying the current carpet on top of the cutting template and trace the perimeter of the carpet to get the closet and most accurate fit.
Any special cut-outs for things like table pole holes should also be noted. If there is no current carpet to use as a template, then you simply lay the template kit out on the cockpit and measure the deck area.
The next step is ordering the type of carpet you want for your boat. You'll want to pick a good quality that matches your boat's color scheme. Make sure to order samples so you can feel the quality and check the color (catalog and online photos can be very deceiving!)
Style selections that need to be made include:
Berber or cut pile marine grade carpet
Synthetic vs natural fibers
Carpet color or pattern
Binding color or style
Backing (rubber or plain)
UV or waterproof protection
After you measure carefully with the cutting template and select final deck carpet style and color, everything gets returned to the mail order supplier. The replacement boat deck carpet will most likely arrive without snaps… but it is best to install your own snaps on the boat for perfect alignment to existing snap counterparts on the boat cockpit and deck. Marine snap tools are easy to find in any hardware store.
Buying Do-it-Yourself Marine Grade Outdoor Carpet for Boats
A do-it-yourself boat deck carpet upgrade can be done by purchasing marine grade outdoor carpet, measuring and installing the carpet on a boat yourself.
If you want to save the most money and you are handy with do-it-yourself projects, you can also try buying outdoor or marine grade carpet for your boat. Large home improvement stores like Home Depot or Lowes carry several options that are suitable for use on boats.
You can buy a large carpet piece and make your own template with cardboard or heavy duty paper. After it is cut you will then need to bind it and install snaps. Obviously doing the entire process yourself is more cost-effective, but there is definitely more potential for measuring or installation errors.
Many boaters decide to buy the marine grade carpet and take it to a local boat canvas or carpet company to cut and bind it. If you are replacing existing boat deck carpet, bring your old carpet so they can do an exact size match for your new carpet.
Choosing the Best Option for Boat Deck Carpet
Over the years we have had three different boats that needed boat deck carpet replacement. The lifespan of boat deck carpet is similar to boat canvas – typically every five years or so you'll want to upgrade.
With each boat, we tried one of the new carpet methods listed in this article. On our first boat, we had a 1985 Bayliner and chose the do-it-yourself method with marine grade carpet from Home Depot. It was cheap, but all we wanted to invest in an older boat.
Our second boat was a 1998 Cruisers, and we order our carpet from a supplier that sent us a template via mail. It came out good, but our measurements were a bit off with the template.
For our latest boat, a 2002 Sea Ray, we decided to buy the best quality boat deck carpet we could get and ordered directly from a supplier that specializes in carpet replacement for certain boat manufacturers like Sea Ray. We gave them the year, model and carpet selection and within a few weeks we had boat deck carpet that was a beautiful upgrade for our boat.
Recommended Products

Sign up for our weekly email
Disclosure:
This site may contain links that are affiliated with companies where we receive compensation. Also, as an Amazon Associate we earn from qualifying purchases.
Full disclosure policy
.
---
---
---
The following two tabs change content below.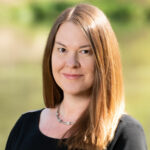 Diane is the founder of MyBoatLife.com as well as the boating lifestyle site for kids
BoaterKids.com
. Active in the boating industry, Diane is also the CMO of
Epoch Boats
, an all-electric hydrofoil boat startup.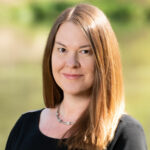 Latest posts by Diane Seltzer (see all)