---

---

Massive fish kill along shores of Maryland's Chesapeake Bay is likely caused by rapid temperature drop in the water this winter
The early January wash-up of a massive fish kill on the shores of the Chesapeake Bay in Maryland created immediate concern for residents after the widely reported bird and fish deaths in Arkansas, Louisiana and around the world.
Over 2 million dead fish have already been found along the shores of Maryland's Chesapeake Bay.
But officials with the Maryland Department of the Environment seem convinced that the cause for the fish deaths in the Chesapeake Bay is cold water that got very cold very fast.
---
---
Extreme Cold Weather Impact on Fish
According to the Maryland Department of Natural Resources, the month of December in 2010 was one of the coldest December months in 25 years. In fact, surface water temperatures reached 32 degrees Fahrenheit in December causing many rivers in the Chesapeake Bay to freeze early.
This sudden drop in water temperature likely caused stress to the fish resulting in the fish kill. The fish impacted were small juvenile Spot fish, an overpopulated species in the bay. These fish measure only 2-6 inches in length and were most impacted by the cold water. Over 2 million spot fish died in one week's period of time.
Chesapeake Fish Kill not Tied to Recent Bird and Fish Kills
Officials say that it is not likely that the Chesapeake Bay fish kill has any direct correlation to the much publicized dead birds and fish found in Arkansas. Although the massive bird and fish deaths in Arkansas and Louisiana seem unexplainable in those states, Maryland seems pretty certain cold weather is to blame for their kills based on past experiences.
Maryland has seen this type of event happen before. Most recently, there were fish die-offs in 1984 and 2009. But the most massive fish kill ever experienced on Maryland's Chesapeake Bay was in 1976 when over 15 million fish died with similar water temperature issues.

Sign up for our weekly email
Disclosure:
This site may contain links that are affiliated with companies where we receive compensation. Also, as an Amazon Associate we earn from qualifying purchases.
Full disclosure policy
.
---
---
---
The following two tabs change content below.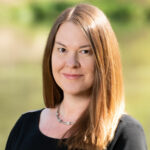 Diane is the founder of MyBoatLife.com as well as the boating lifestyle site for kids
BoaterKids.com
. Active in the boating industry, Diane is also the CMO of
Epoch Boats
, an all-electric hydrofoil boat startup.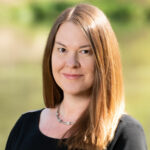 Latest posts by Diane Seltzer (see all)