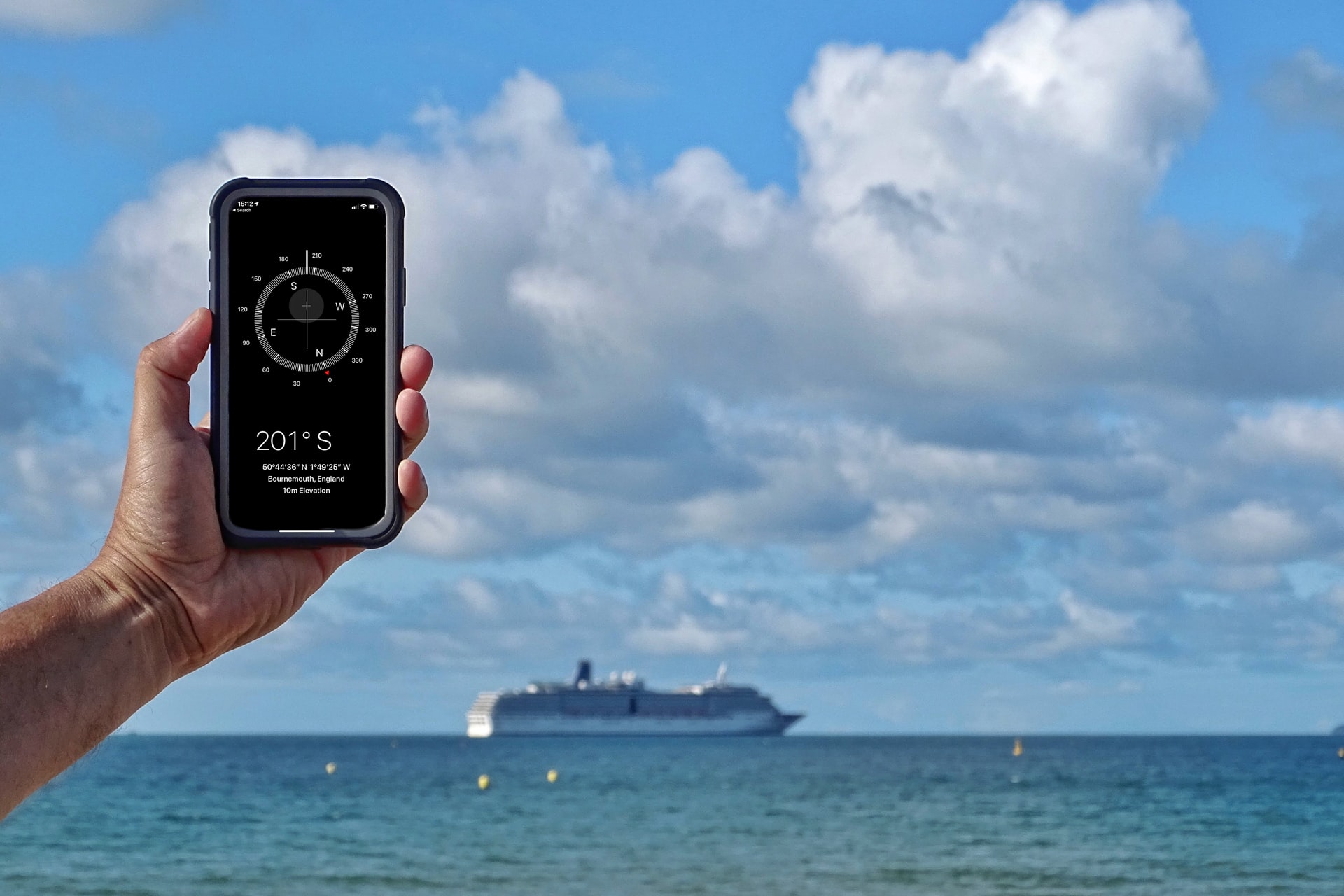 ---

---

Are new iPhone and iPad boating applications for marine GPS navigation a good alternative to handhelds?
These days everything has an app. And we are starting to see the boating industry "catch up" with applications specifically for boating.
There has been a lot of news in the marine industry lately about iPhone apps for boating – specifically for marine GPS navigation. Some even suggest that these new marine GPS applications can be a replacement for handheld GPS devices on boats.
It made me wonder… how many boaters are willing to adopt these new GPS marine applications for their iPhones and completely abandon a handheld GPS device on their boats?
Advan
tages of GPS Marine Navigation iPhone Apps
There are a lot of advantages to choosing iPhone apps for GPS marine navigation for boaters to consider.
For one, the cost of downloading an app is much cheaper than buying a handheld navigation device. Once you download the application it can typically be used on your iPhone or iPad. If you already own an iPhone or iPad  then the additional cost of the application is minimal.
An iPhone app for GPS marine navigation also eliminates the need for carrying multiple devices, and therefore can be space-saving (an important thing on a boat!). As more & more iPhone boating applications become available on the market, the iPhone becomes a valuable multi-use device for boaters.
Marine GPS technology has matured over the years. And it has become far more specialized. For far greater safety and security on the water.
Today, you don't need to rely on one-size-fits-all handheld GPS devices and phone apps. You can get marine location security systems specifically built for boaters, P2P rental businesses, and boat rental operations.
Finally, the portability of an iPhone means you can easily take your GPS navigation device with you wherever you may be boating. If you leave the handheld GPS device on your boat, you always have your iPhone or iPad with you to use.
Consider getting a rugged case that will help to protect your iPhone while using it on your boat.
OUR PICKS FOR WATERPROOF PHONE CASES & POUCHES:
---
---
iPhone App vs. Handheld for Marine GPS Navigation
As the technology for GPS navigation for iPhones is still evolving, it makes sense for boaters that want to adopt this new technology to continue to use a handheld GPS device as a back-up.
Although iPhone marine navigation apps are charting software programs that function similar to GPS handhelds, the functionality may take some time to get used to with the iPhone. There may be some features that may be better on a handheld GPS – such as the durability or larger easy to use buttons.
---
Disclosure: This site may contain links affiliated with companies where we receive compensation. Also, as an Amazon Associate we may earn from qualifying purchases we refer but it does not impact the price you pay.
Full disclosure policy
.