Boaters have access to real time marine fuel prices for diesel and gas, marina directory info and more with boating resource powerhouse MarineFuel.com
In the age of technology and information, boaters are able to reap the benefits by saving time and money with sites like MarineFuel.com.
Imagine the savings if you could compare fuel prices at marinas and save as much as $1/gallon on fuel? It could mean hundreds of dollars in savings for one fuel-up… or thousands of dollars of savings in a boating season. I know with our 300 gallon tank, its a pretty big hit when we fill up on marine diesel fuel multiple times a boating season.

The Fuel Dock Prices comparison tool on MarineFuel.com is unlike anything I have ever seen in the marine industry. Based on real time data, members and visitors can quickly search marina listings to compare gasoline and diesel prices in a geographical area. Exact prices and locations of marinas are returned – saving boaters time and money on the water.
In addition to real time fuel prices, MarineFuel.com offers an E-Marina tool to search and compare marinas. Boaters can compare marinas based on location, prices, services and more. The E-Marina tool can even send contact info directly to your cell phone.
Boaters have the ability to add their own review a marina, and marinas can manage their marina listing by adding additional information and services to the directory.
For boaters interested in conserving the beautiful waterways they love, green or clean marinas can also be located with the E-Marina tool.
It is clear that MarineFuel.com is also seeking to become a reliable source for marine information beyond fuel prices and marina locations. With information services such as their Green Captain and their extensive marine research library on "all things marine, green and in-between", the site is quickly becoming a boating information powerhouse worth checking out.

Sign up for our weekly email
Disclosure:
This site may contain links that are affiliated with companies where we receive compensation. Also, as an Amazon Associate we earn from qualifying purchases.
Full disclosure policy
.
---
---
---
The following two tabs change content below.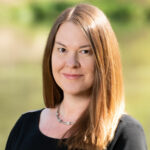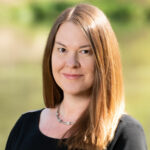 Latest posts by Diane Seltzer (see all)