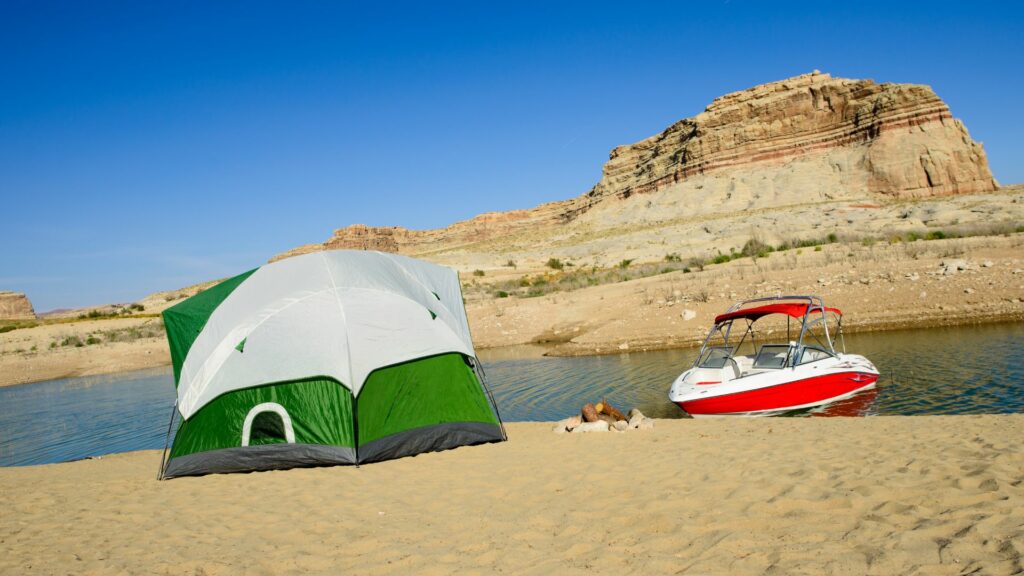 Are you planning to take your boat ashore for a camping trip this year? One of the most important things to consider is keeping your food fresh during your outdoor adventure. Investing in a high-quality camping cooler is essential to ensure your perishable items stay cool and safe to consume during excursions that typically last longer than your boating trips.
In this article, we will explore the best camping coolers available in 2023 that are designed to meet the needs of outdoor enthusiasts like you.
---
---
High-Performance Camping Coolers
When keeping your food fresh, high-performance camping coolers are a game-changer. These coolers are built with advanced insulation technology to keep ice frozen for several days, even in hot weather conditions. They are also designed to be rugged and durable, making them perfect for outdoor adventures.
Brands like Yeti, Pelican, Orca and Coho Cooler are a few examples of well-known high-performance camping coolers. You can read a comprehensive Coho Cooler review and compare how the high-quality construction and design measure up to well-known, yet more expensive options like Yeti.
Durable Coolers for the Great Outdoors
You need a cooler that can withstand rough handling and harsh environments outdoors. Coolers that are intended to last are made to be strong and impact-resistant so they can withstand any adventure you throw at them – whether on the boat or camping on the shore.
Look for coolers made from rotomolded plastic or stainless steel, as these are known for their durability. Brands like RTIC, Igloo and Coleman offer a wide range of durable coolers suitable for camping.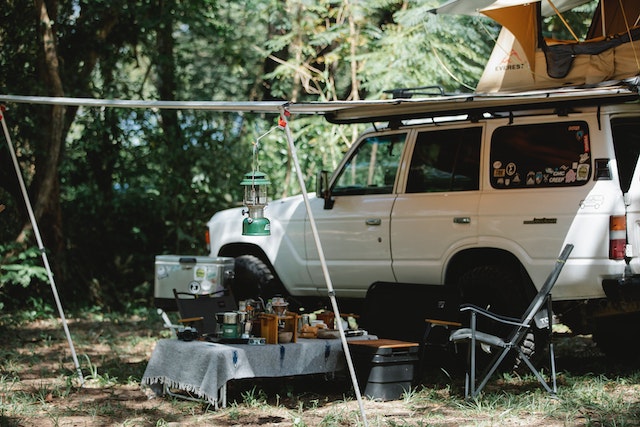 Innovative Coolers for Camping
If you're looking for something different, there are plenty of innovative coolers on the market. These coolers come with unique features that enhance your camping experience.
For example, some coolers have built-in Bluetooth speakers, allowing you to enjoy music while you relax in nature. Others have integrated cutting boards or even solar panels for charging your devices. Brands like RovR, Coolest and Dometic offer a range of innovative coolers that are perfect for camping enthusiasts.
Insulated Coolers for Camping Trips
Designed to provide maximum insulation, insulated coolers keep your food fresh longer. In order to keep heat and cold air from escaping, these coolers have thick walls and tight seals. Look for coolers with multiple insulation layers and features like rubber gasket lids and durable latches.
Some popular insulated coolers include brands like Engel, Grizzly and Canyon. These coolers are perfect for extended camping trips where you must keep your food fresh for several days.
With so many options, a dependable camping cooler is necessary to keep your food secure and fresh. Whether you're looking for high-performance, durable, portable, innovative, or insulated coolers, plenty of options are available in 2023. Choose a camping cooler to improve your outdoor experience by taking into account your specific needs and preferences. Happy boating… and camping!
Disclosure: This site may contain links affiliated with companies where we receive compensation. Also, as an Amazon Associate we may earn from qualifying purchases we refer but it does not impact the price you pay.
Full disclosure policy
.