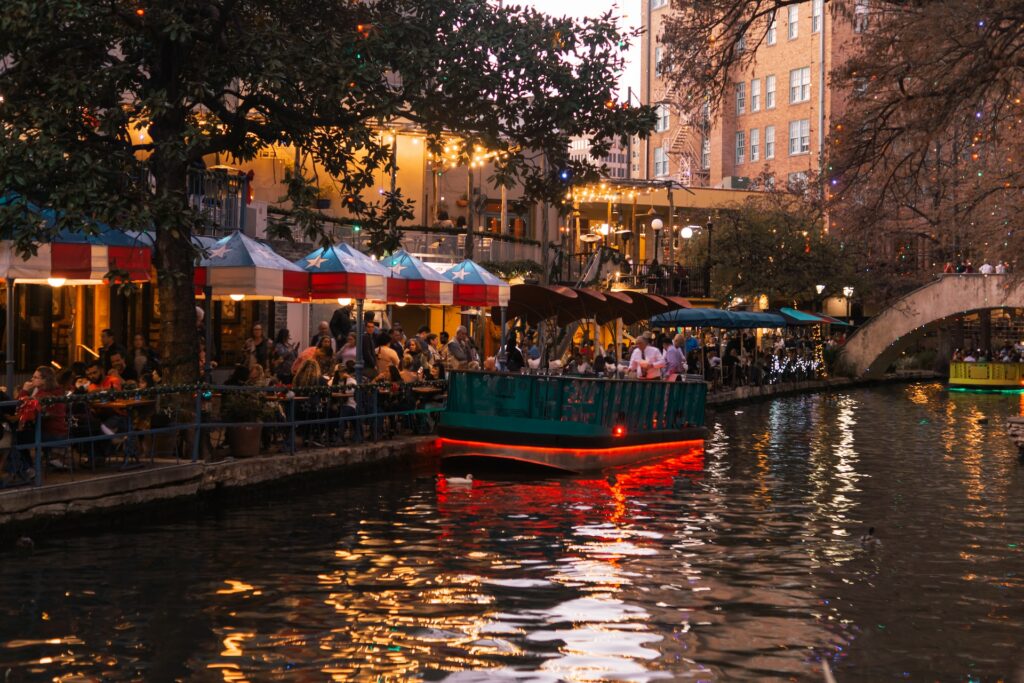 ---

---
Check out these San Antonio boating adventures and experiences that allow boaters or visitors to the area an opportunity to get on the water 
San Antonio brims with culture and history, but it also has something special for aquatic adventurers. Numerous lakes and rivers welcome boat lovers of any level of experience. Even if you are brand new to sailing, San Antonio's waters can still make for an exhilarating adventure. Let's jump into the crystal-clear waters and bring ashore some of these boating marvels.
---
---
Sail the River Walk
Take a ride down the San Antonio River Walk and soak in the city's sights from the vantage point of a tour boat. The 15-mile urban waterway winds through downtown, passing by numerous attractions, eateries, and shops. Once aboard, you'll sail through many facets of the charming city's vibrant culture while cruising along the river. Glimpses of attractions, stores, restaurants, and more are something you won't soon forget. It's one of the largest urban ecosystems in the nation and a true treasure, especially as it reflects the San Antonio cityscape.
Adventure on the Open Water
Sailing along the river is already a treat for everyone, but there's more. If you're seeking more adventurous boating opportunities, San Antonio has plenty. Cranes Mill Marina beckons adventurers to take on its challenges. You can choose a sleek kayak or sturdy raft to take on these waters. Or you can even try your hand at paddle boating while peace and beauty surround you.
Learn to Sail
Sailing is a skill that captures the hearts of many, but it's most certainly not an easy one. San Antonio is a good place to get started, though. It's got stunning waters, diverse wildlife, and a stellar night sky, together with excellent instructors and clubs. San Antonio gives amazing opportunities to sailors of all experience levels. From basic sailing to navigating by the stars, you'll find classes for everyone. If you've never done any boating before, a visit with your boating friends or relatives who also lack experience, but are curious about the hobby might be just the impetus you need.
The Beauty of the Lakes
The scenic lakes surrounding San Antonio are just the right spots for a day on the water. Only 40 miles away, Canyon Lake is especially dear to local boaters who flock there to use its 23 boat ramps, two marinas, and multiple rentals. Go fishing, sailing, wakeboarding, or take in the gorgeous views — Canyon Lake is a watery gem.
Sail Away
Sailing in San Antonio is like nowhere else – a mix of excitement, tranquility, and learning new things. The amazing views of the River Walk and the peaceful moments spent out on the lakes will recharge your mind enough to encourage you to chart your path by the stars. One thing is certain – the memories will last you for years.
If you're intrigued by boating in San Antonio, don't hesitate to reach out to Vacations Made Easy. They can tell you about the most exciting trips and packages that can be a highlight of a memorable boating trip to Texas.
Disclosure: This site may contain links affiliated with companies where we receive compensation. Also, as an Amazon Associate we may earn from qualifying purchases we refer but it does not impact the price you pay.
Full disclosure policy
.