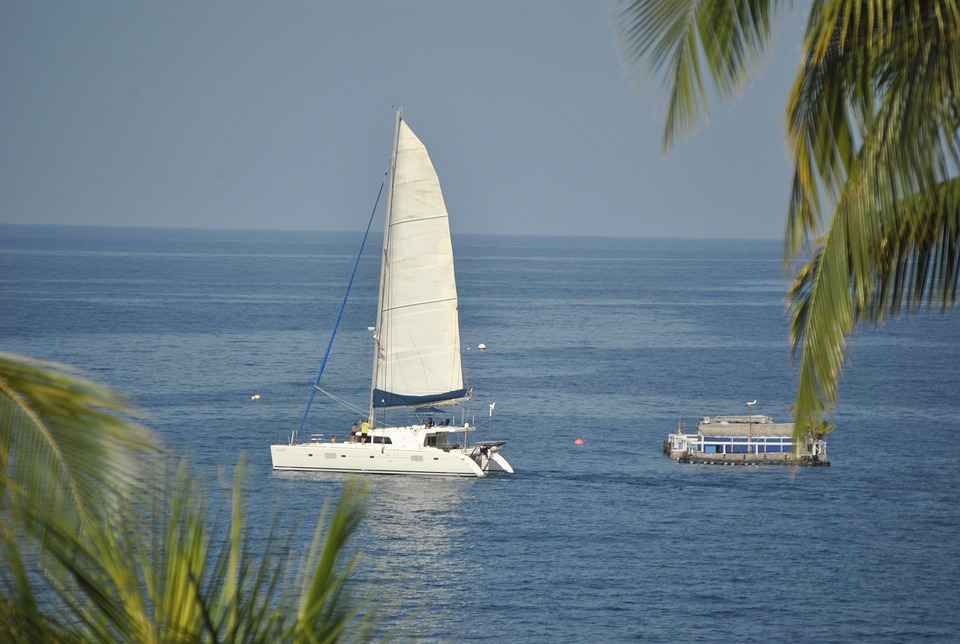 ---

---
From picking an island to hiring a boat, here's everything you need to consider when you plan a Hawaii boating holiday getaway
People visit Hawaii for many reasons, from the active volcanoes and towering peaks to the sandy beaches and warm seas. In fact, almost 800,000 people visited in January 2023 alone, with more than 10 million expected throughout the year. It's a primary destination not just for beaches and mountains but for golfing, walking, partying, and even boating.

Hawaii has a thriving private boating industry, with a stunning coastline and plenty of places to dock during your stay. From Port Allen Small Boat Harbor on Kaua'i Island to Kewalo Basin Harbor in Honolulu, there's a marina for you to dock, hire a boat and enjoy the best Hawaii has to offer from the sea. However, planning a Hawaii boat holiday isn't as simple as you might think. You need to factor in multiple considerations when plotting your boating break in the Aloha State, as we explore below.

---
---
The Best Islands to Visit
Plotting the best island for your boating holiday to Hawaii is important as each island tends to have its own microclimate. Mostly, the islands have a moderate temperature, between 23 and 30 degrees Celsius, but of the four, some are more suitable than others. For instance, Oahu's north shore can experience 30-foot waves, making it unsuitable for a boating trip at certain times of the year. However, if you choose to sail the 25 nautical miles across the Kaiwi Channel from Oahu to Molokai, against the trade winds, it can be unforgettable, especially finding the abandoned barge harbor, Lono Harbor, for an evening's mooring.

Knowing when you can make those types of journeys, and where from, is important. Where to visit on your boating holiday is worth an article of its own, and you should research the area and the time of year you wish to visit to get the most out of your trip.

Hiring a Boat
Unless you have the luxury of your own boat moored on the islands, you will need to hire a vessel. Hiring a boat can be a risky business, and it pays to know exactly what you're looking for before you arrive on the islands. Research where you're hiring from, as not all boating companies are reputable – recently, Noelani Yacht Charters had a 94-foot sunseeker run aground on a delicate Maui reef, and the owners were labeled as reckless. Hiring from a reputable company is vital to ensure you have the correct guidance and protection should anything go wrong.

You can charter yachts in Hawaii, but also hire small boats for as little as $99 per hour. That means you could hire a small boat, have your day trip and then return to the mainland before moving on to another area the next day. There's sure to be a hire solution that suits you across the islands if you can plan in advance.

Hiring a Car
Hiring a boat is obvious if you're hoping to enjoy a boating holiday in Hawaii, but hiring a car might not be a consideration. However, if you're to get from marina to marina with your gear, hiring boats on a daily basis, you're going to need a car to get around. Luckily, you can go to the car rental services at Maui airport as soon as you land, ensuring you have the right vehicle to carry your gear to the marina, and between towns should you wish to hire boats in different areas. The airport car hire facilities are accessed via a tram, so you don't have to worry about dragging your luggage yourself – it can be carried to the car hire, and then placed in the vehicle, ready to be taken to wherever you've hired your boat or yacht.

A hire car will also be vital if you're hoping to stay on land and boat during the day. Hawaii does have public transport, but not having your own vehicle may make it difficult to get from a hotel to a marina, or to town hop in search of fresh sights and experiences. By hiring a car that you collect and drop off at the airport, you're ensuring your boating holiday will be driven by you, not relying on buses and taxis.

Local Laws
There are some nuances to having a boating holiday in Hawaii that it is worth being aware of. For a start, Hawaii's coral reefs are at risk from chemicals in sunscreen, and the local law enforcers are considering banning such products to protect the environment. Other local Hawaii boating laws include all vessels more than 1 mile offshore having an EPIRB or VHF radio, and nobody under the age of 15 operating a vessel.

It's important to ensure you understand the local laws before you embark on your boating holiday, although any hire company will likely also take you through the dos and don'ts when you pick up your boat.
---
Disclosure: This site may contain links affiliated with companies where we receive compensation. Also, as an Amazon Associate we may earn from qualifying purchases we refer but it does not impact the price you pay.
Full disclosure policy
.