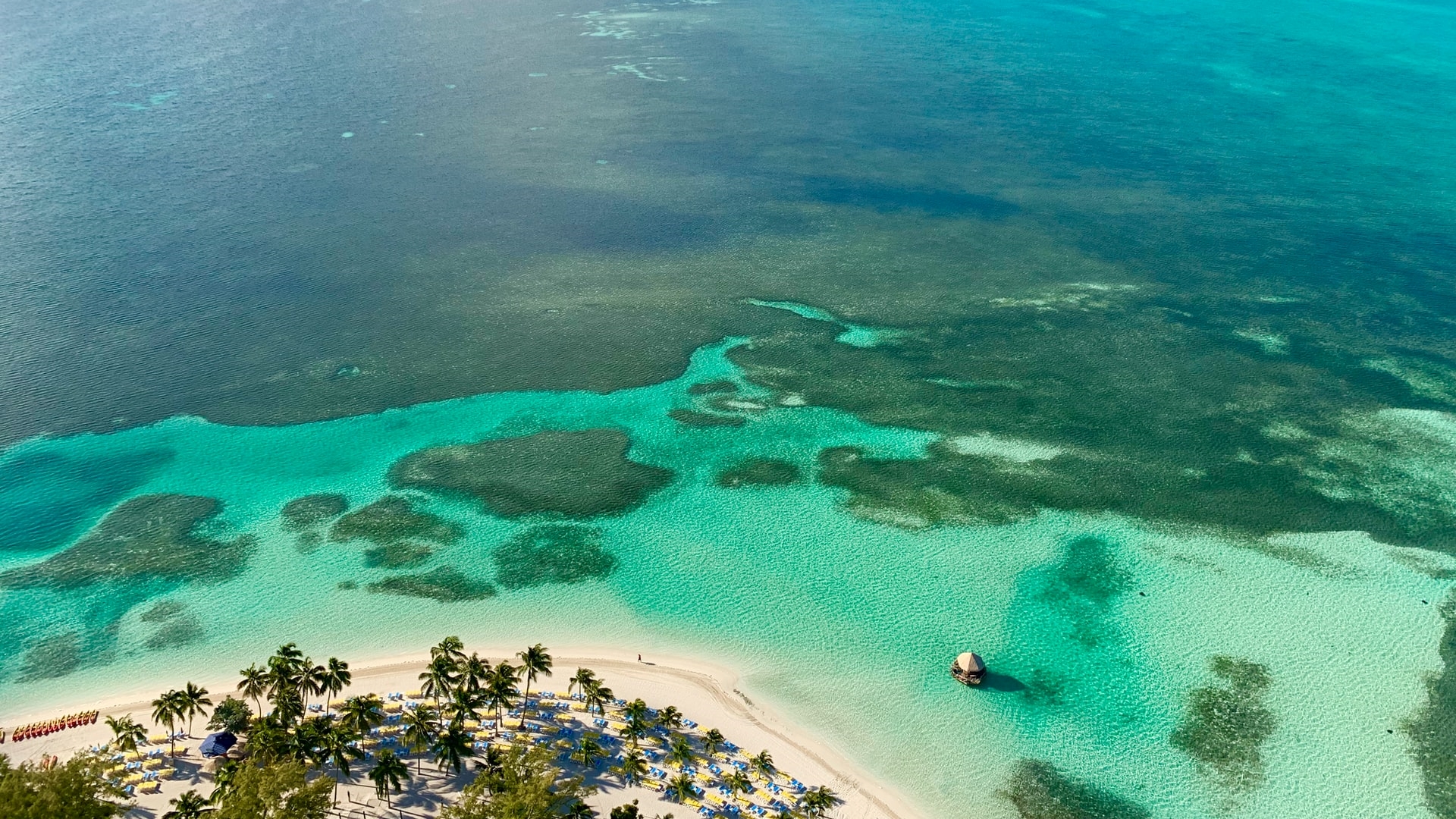 The Bahamas is undoubtedly one of the most famous tourist destinations globally, nestling two main islands: New Providence and Grand Bahama. Whether you are boating to the Bahamas from Florida or planning to boat when you arrive, there are many amazing sites to explore.
This archipelago is located just next to Florida on the east, Cuba on the south-east, and Mexico to the south made up of the 200 islands and cays with water so clear that you can see the depth of the amazing 200 meters.
Also known as the commonwealth of Bahamas, it is an island territory consisting of more than 700 islands, islets, and cays. In addition, there are approximately 53 uninhabited islands scattered across the three distinct island groups: The Bahama Cays, The Turks and Caicos Islands, and The Exumas. One can find both luxury and budget hotels ranging from penthouses to Palm Beach resorts.
While you plan to cruise to Bahamas from Miami, which is among the best ways to visit this bouquet of the majestic and charming islands; apart from traveling via hiring a personal boat and sailing through it while allowing yourself to witness the captivating popular sites and immerse in its local charm.
---
---
Aquaventure
Aquaventure is a well-known tourist destination in the Bahamas. It is a water park that was built to support the Atlantis resort's central theme. The resort has a distinct ancient ruins theme, and Aquaventure's architecture and landscaping are pretty similar. The waterpark itself has various slides, pools, and options for kids.
The layout is divided into four water-themed sections: River Rapids, Aquatheater, Mayan Temple Run, and Torrent River.
Cable Beach
Famous for its magnificence in the Bahamas, Nassau receives a lot of attention from tourists worldwide. Cable Beach in Nassau is one of the top tourist destinations for its white sandy beaches and shallow turquoise waters.
The spectacular beach contains a cable beach resort and other tourist resorts, which are placed alongside the famous limestone rock and within walking distance from the popular Bay Street.
Port Lucaya Marketplace
Lucaya is a colorful and vibrant open-air marketplace on the shore of Grand Bahama Island. The heart of this well-designed complex is an attractive, raised plaza closed in by sail-like canopies that protect strolling shoppers from the weather.
Coco Plum Beach
Exuma (or Coco Plum Beach) is a Bahamian island that offers the pristine beauty of pastel-colored islands that can be found nowhere else. The beaches are protected by the Exuma Land and Sea Park, making it a favorite for beachgoers. There are also some geological sights in this area, such as the Hell Hole Bay and the strangely shaped Stiltsville.
Marine Habitat
The Dig Atlantis is a series of underwater archaeological sites located in the area near Bimini Islands and north of Andros Island, Bahamas, that boast a vast array of features, including remains of well-preserved building structures from a highly developed ancient civilization that have been dated to be over 10,000 years old.
Stunning ancient art and marine habitats surrounding these historic sites provide additional insight into their daily lives.
Disclosure: This site may contain links affiliated with companies where we receive compensation. Also, as an Amazon Associate we may earn from qualifying purchases we refer but it does not impact the price you pay.
Full disclosure policy
.