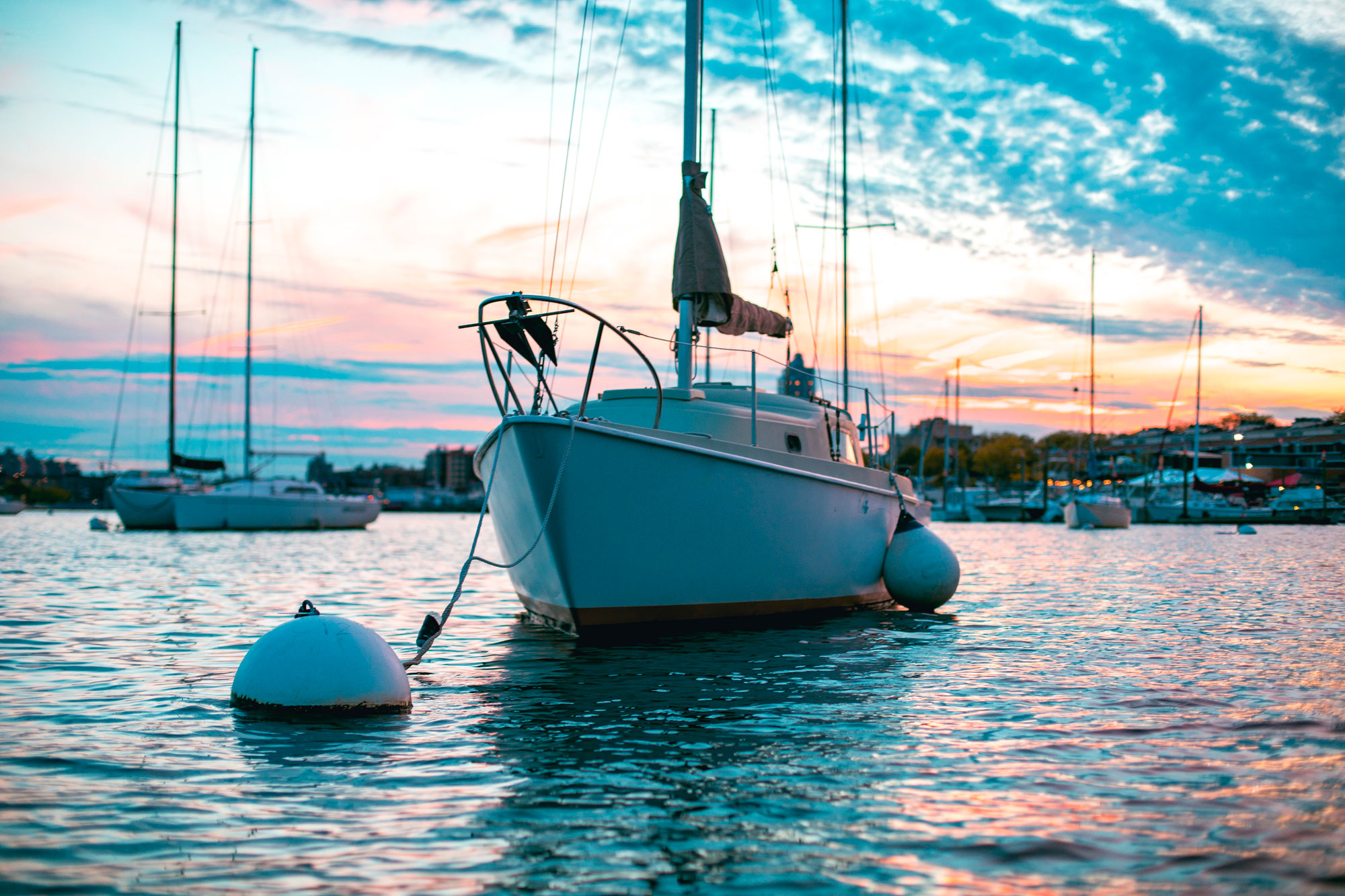 ---

---

Boaters need the right boat insurance to protect their investment rom becoming a money drain if anything should go wrong on the water
As we previously touched on in Five Ideas For Smart Boaters, getting insurance is necessary for responsible boating. Boat insurance might seem inessential, especially when wide open waters, free of pedestrians or drunk drivers, make boating seem like a safe activity. However, the U.S. Coast Guard reports that in 2020 there were 767 boating fatalities nationwide, and accidents cost $62.5 million worth of property damage.
What this proves is that while boating can be safe, nobody is immune to the unexpected — and the unexpected can be devastating, money-wise. Every boat owner should prepare for accidents, liabilities, or any other unforeseen situation, and getting boating insurance can provide sufficient protection against drastic financial costs.
---
---
Types of Insurance Policies
Insurance is a topic that's covered extensively by personal finance resource AskMoney. In one of their articles, they note that there are two types of boat insurance that charge different premiums and have different parameters. Actual cash value policies have lower premiums, but subtract depreciation from their total provided reimbursements. Agreed value insurance policies, on the other hand, have a fixed rate of reimbursement, which is based on the market value of the watercraft on the day the policy was signed. Because agreed value insurance policies don't factor in depreciation, they generally charge higher premiums.
To summarize, with actual cash value policies, your premiums are lower, but you get less reimbursement in the event of a claim, especially as the boat ages. With agreed value insurance policies, you pay less upfront when you file a claim, but premiums are costlier.
Costs of Insurance
Money advice platform Forbes Advisor reveals that the yearly cost of boat insurance can range from $200-$500. The cost of your insurance will generally depend on your ability to ensure the safety of your vehicle. Inexperienced boaters tend to pay higher premiums because they are more expensive to insure. The same goes for boaters with a longer history of past claims. The boat's main location and place of anchorage is also a factor. Policies in landlocked states tend to be less expensive, because lakes and rivers are generally safer than oceans. Boaters operating in areas vulnerable to hurricanes and squalls tend to pay higher premiums.
Policy costs also depend on the state of the boat itself. If your boat is new, valuable, or in bad condition, losses will be more expensive to reimburse and will thus cost high premiums. In addition, slower boats with steady engines are safer and cheaper to insure than boats with high-powered motors.
Be sure to check whether your provider offers discounts. Going claims-free at a provider for a certain period of time, having a crew complete an official safety course, or signing multiple insurance policies with a single provider are some ways boaters can earn discounts on their insurance policy.
What Insurance Covers
The reputed insurance information website III.org explains that boating insurance can cover four areas of coverage: property coverage, liability coverage, medical payments coverage, and uninsured watercraft coverage. Property coverage reimburses damages or physical losses caused by accidents, sinking, or theft. Liability coverage, on the other hand, accounts for damages or injuries to other people's properties from incidents that are caused by your watercraft. Medical payments coverage accounts for medical bills should boating incidents injure any of your boat's passengers. Finally, uninsured watercraft coverage pays your bills should an uninsured boater collide with your watercraft.
Damages from natural causes are often excluded from property coverage. Regular wear and tear, damages caused by animals, and damages from manufacturer and design defects, are some examples of claims that boating insurance does not cover.
The best insurance policies will ensure the safety of your boat at the best value possible. Before choosing a policy, determine the specific needs of your watercraft, then decide how much you're willing to pay for protection. If you want to prevent your boat from becoming a money drain should anything go wrong, the right insurance will keep your boat above the water.
And for more smart tips on boat ownership, check out My Boat Life's boat buying and selling resources.
Disclosure: This site may contain links affiliated with companies where we receive compensation. Also, as an Amazon Associate we may earn from qualifying purchases we refer but it does not impact the price you pay.
Full disclosure policy
.