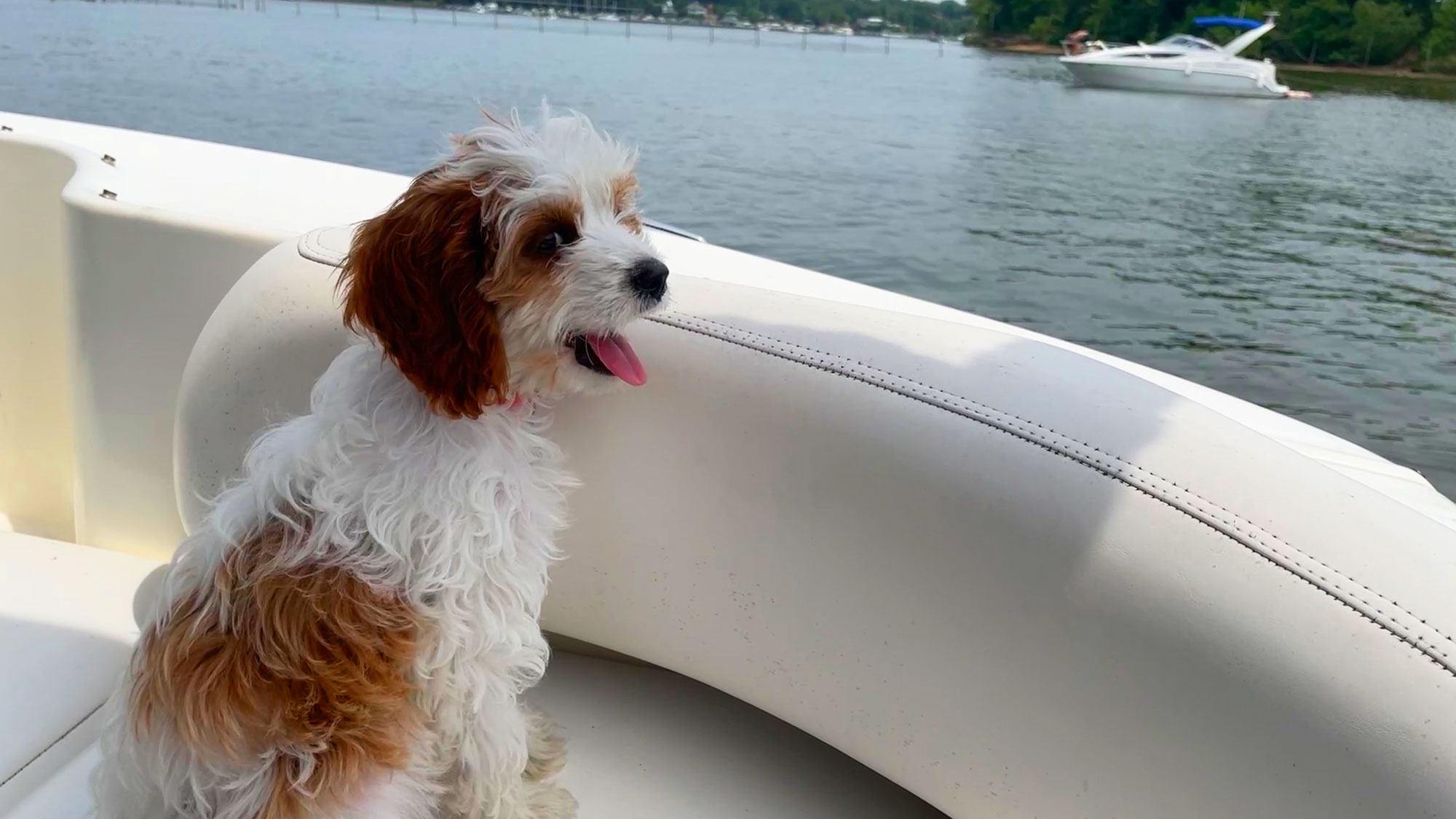 ---

---

Here's all the special doggie boat gear we got to make sure our new little boat dog is safe and comfortable on board
After years of begging from the kids, we FINALLY got a boat dog! In fact, this is our first dog ever. But of course as boaters, we knew that any dog we got would inevitably become a boat dog.
Having a dog has been a great addition to our family and boat life. We're learning how to boat with a dog, and what type of dog boat gear we needed to have on board. Just like having the right baby boat gear, you need to be sure to pick out doggie boat gear for her safety and comfort on the boat.
---
---
Boat Dog Gear
Captain Brian shares how it has been going with our new boat dog & what gear we use:
(see recap with links under video)
Dog Boat Gear We Use
Here's all the doggie boat gear from our video:
Meet Gracie the Boat Dog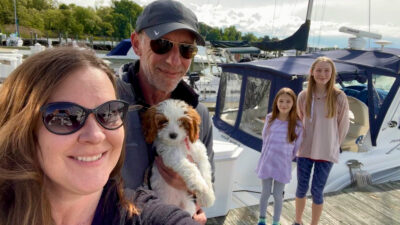 Although we appreciate adopting pets, we decided to choose a breed that we felt would be best for our family and lifestyle. We wanted a dog that would be a smaller breed, low shed, sociable & easy to train… all characteristics that we felt would make a good boat dog.
Gracie is a Cavapoo – King Charles Cavalier and Miniature Poodle mix. She's hypoallergenic, low shedding, small (will be about 12-15 lbs) and has a very mild temperament.  She is super sociable and loves to meet people on the dock. For us, she was the perfect choice for our first boat dog!
Follow Gracie the Boat Dog on Instagram

Subscribe to Gracie the Boat Dog on YouTube
More Dog Gear Ideas
Check out our Pet Gift & Gear Guide for more dog gear ideas for your boat dog!
Disclosure: This site may contain links affiliated with companies where we receive compensation. Also, as an Amazon Associate we may earn from qualifying purchases we refer but it does not impact the price you pay.
Full disclosure policy
.