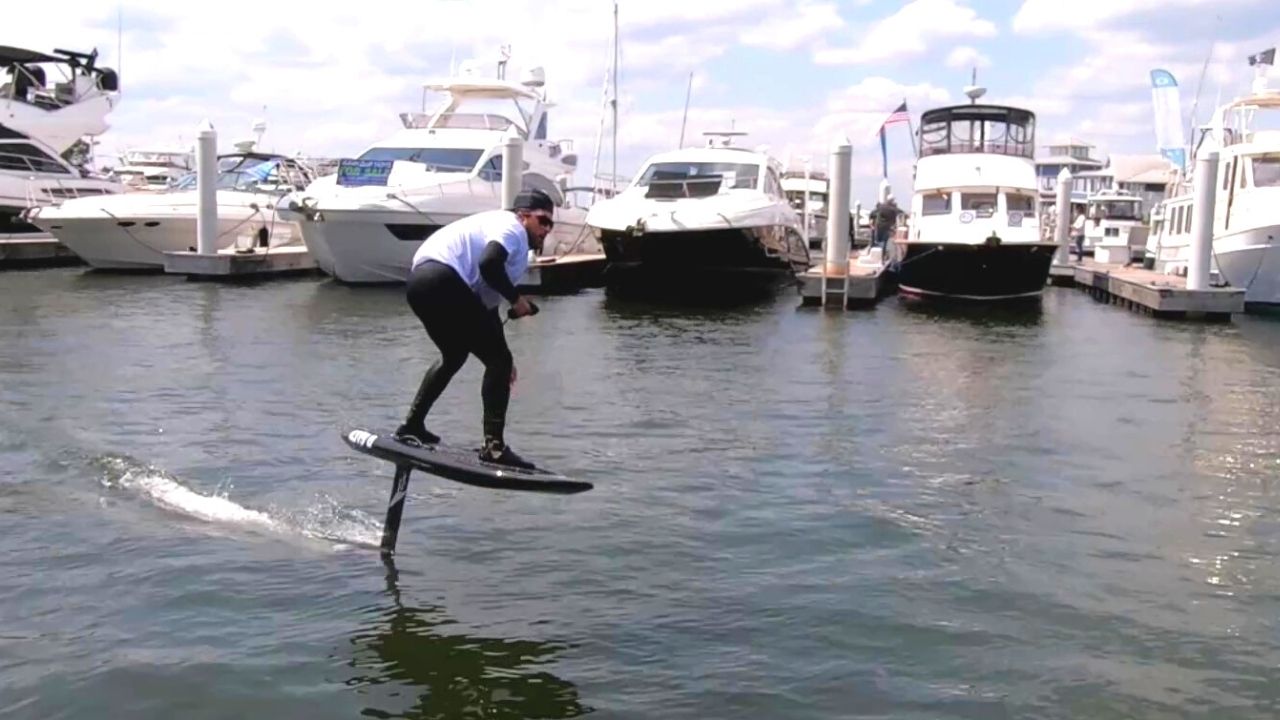 ---

---

Watch the electric hydrofoil surfboard demo from Bay Bridge Boat Show with the Lift eFoil board [includes video]
Foiling is definitely a hot new trend with watersports, and I was lucky enough to see a demo firsthand this month at the 2021 Bay Bridge Boat Show in Maryland.
The guys with Shockwave Water Sports in Annapolis had an on-water foil surfing demo to show how you can literally fly over the water while surfing. The demo was nestled between boat docks and drew quite a crowd during the show. It was the first time that I saw foil surfing and definitely wanted to learn more!
We spoke with Chris Shipps, the owner of Shockwave Water Sports, about how it works, how easy it is to learn and how much it costs. They were running the demo and also provide lessons at their location in Annapolis. They are affiliates for Lift Foils but this is not a paid post or video – we just thought it was cool new water toy to feature!
See video to learn more about how it works, how to learn to do foil surfing, what it costs and more in our video recap:
Disclosure: This site may contain links affiliated with companies where we receive compensation. Also, as an Amazon Associate we may earn from qualifying purchases we refer but it does not impact the price you pay.
Full disclosure policy
.