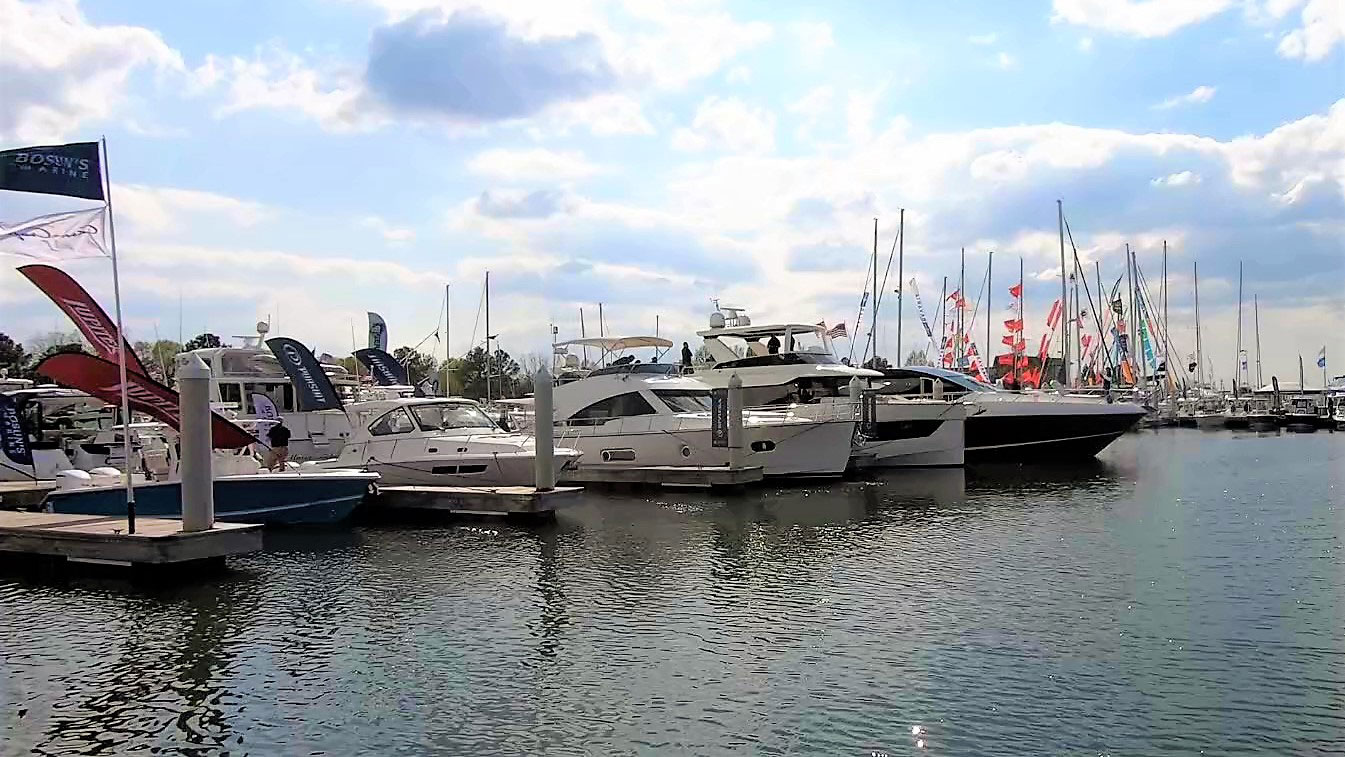 ---

---

First impressions of new power & sail combination boat show in Stevensville, MD near Chesapeake Bay Bridge – with video recap from the docks!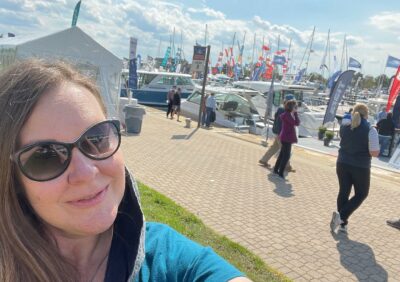 After a year of not going to boat shows due to the pandemic and boat show cancelations, it was great to get back out on the docks and see some shiny white fiberglass! And based on the day 1 turnout of the Bay Bridge Boat Show, the feeling among boaters in the Maryland area was mutual.
I was able to attend the show on Thursday expecting it to be less crowded on the first day – but the turnout was pretty good! Tickets were available as advanced purchase as I suspect they were limiting attendance due to the COVID restrictions. It was unclear if it was sold out on the first day, but by Thursday the website indicated the show was sold out for Friday, Saturday and Sunday! There was definitely high demand for attending the Bay Bridge Boat Show!
---
---
First Impressions of Bay Bridge Boat Show
Its been a while since I attended the Bay Bridge Boat Show, and it seemed quite different. In past years I remember it being more of a brokerage show… and it was pretty much all power boats. This new format was a mix of power and sail (though many more power than sailboats) and both new and used/brokerage boats.
There were many new boats on display ranging from center console boats to pontoons and even some bigger luxury yachts. Although there were some newer current models from brands like Regal, WorldCat, Sabre and Pursuit – this wasn't the type of show to debut brand new models just coming to market. For example, I was excited to see Sea Ray 370 Sundancer listed in the list of boat models online, but when I located it at the show it was NOT the new 2021 model that just debuted from Sea Ray… it was a brokered 1996 370 Sundancer!
On land there were many affordable boats in the 20 foot range. I suspect they were big sellers at the show. There were also a lot of exhibitors selling boat accessories and boat services worth checking out at the show.
Video Recap of Show
Check out my video below walking the docks of the Bay Bridge Boat Show to see more highlights of the show!
I took a lot of good video footage walking the show and have more videos coming soon, including a Seakeeper demo, a 65 motoryacht walkthrough, cool vintage boats, some pontoon boats and more of the super cool electric hydrofoil surfboard in-water demo!
Make sure to subscribe to the My Boat Life YouTube Channel to see the latest!
Disclosure: This site may contain links affiliated with companies where we receive compensation. Also, as an Amazon Associate we may earn from qualifying purchases we refer but it does not impact the price you pay.
Full disclosure policy
.