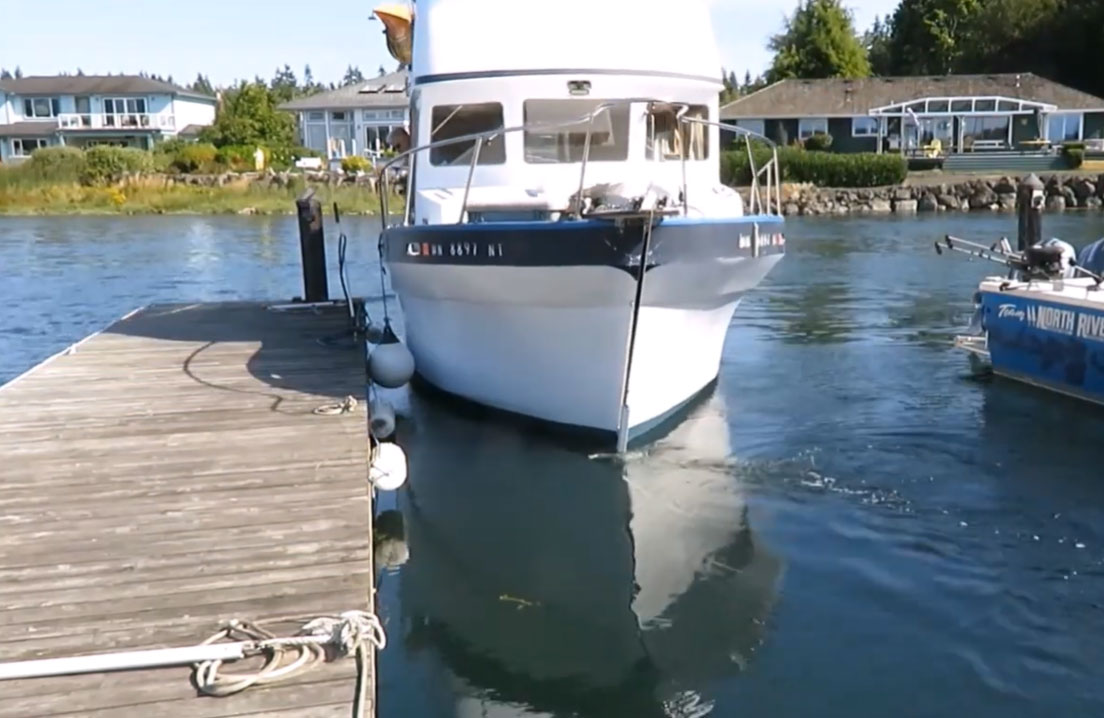 ---

---

Make maneuvering and docking your boat easier with DIY installation of an affordable, wireless thruster system
SPONSORED POST
With the DockStar Smart Thruster, a boat can easily be maneuvered into a slip or parallel to a dock without fear of bumping into neighboring vessels or docks.
Docking a boat can be a stressful experience for even the most skilled captains. From windy weather conditions to difficult docking situations or general limitations of certain boat types, the lack of a thruster can often make maneuvering your boat a challenge.
Fortunately, a bow or stern thruster no longer needs to be a luxury limited to newer boat models. And even better, the solution doesn't have to be an expensive and complicated thru-hull thruster system.
DockStar Thrusters has developed a system that makes it easy for boaters to add a bow or stern thruster with NO wiring or cutting a hole into your boat! They call it the DockStar Smart Thruster, because it is simply a smarter thruster system for your boat.
The Smart Thruster can be installed on the exterior of your boat and only enters the water when deployed. The wireless system allows the captain to remain at the helm to remotely control the thruster for 65 lbs of thrust when needed.
There are many stand-out features to the Smart Thruster that not only make it easy to add to your boat, but also make it incredibly convenient to use.
Wireless – the system requires no wiring, which means you don't need to run power lines or control wires through your boat. A simple radio transmitter is used to operate the thruster, while powerful integrated 400W motors and batteries are used to power it.
Retractable – deploy the thruster into the water when needed, and then retract it out of the water when not needed so there is zero drag.
Dedicated Batteries – there's no need to worry about draining your boat's batteries (or buying a dedicated battery) because the Smart Thruster comes equipped with rechargeable batteries that allows it to run for several dockings (about 10 minutes).
Stowable – you can easily remove the Smart Thruster from the track when not in use, or when away from the boat. Mounted on the exterior of a boat, it also doesn't consume interior space.
Flexible Mounting – marine-grade mounting options include a variety of T-track installation kits for boats like sailboats, trawlers, pontoons and motor yachts. Thruster installation is so easy you don't even need to pull the boat out of the water!
---
---
Thruster Installation Types
With flexible mounting options, the DockStar Smart Thruster can be used as a bow or stern thruster on a variety of boat types. For optimal control, a thruster can be installed for both bow and stern use.
Sailboats are often difficult to maneuver and control the bow – particularly when docking. A bow mounted thruster can be wirelessly deployed without leaving the helm to pivot the bow while maneuvering through tight marinas or docking.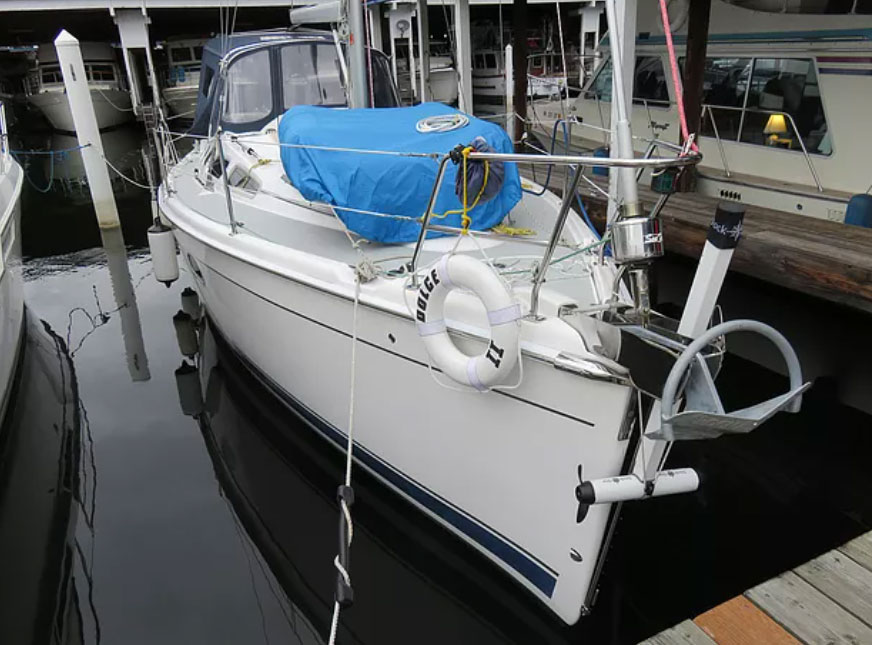 A stern mounted thruster can be very useful for improved control of single engine or fixed screw boats like trawlers or motor yachts. The thruster can also be used to firmly hold the boat against the dock while handling lines – particularly important for single-handed captains.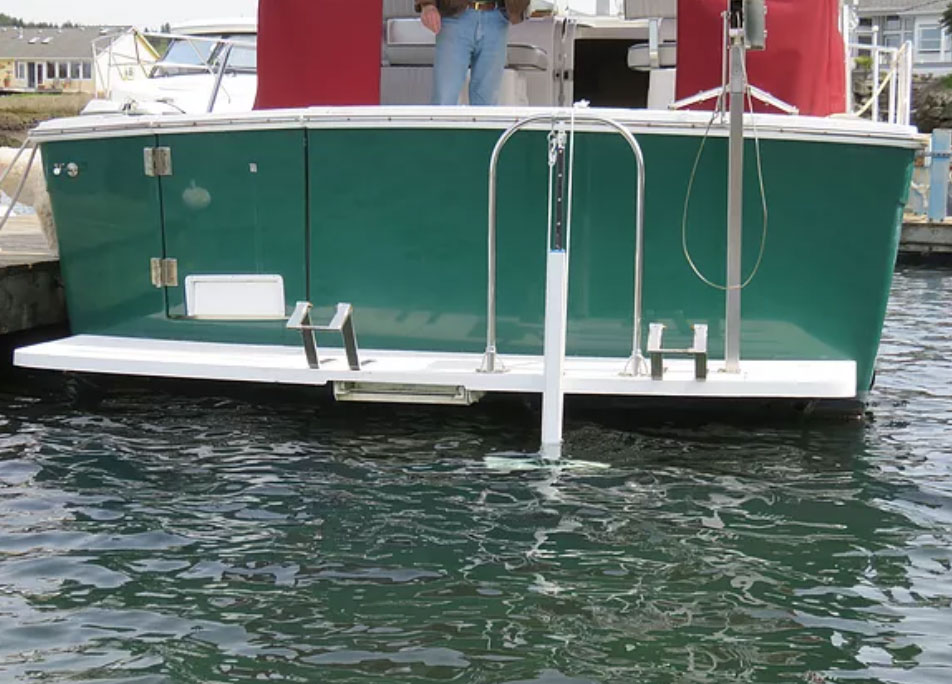 DockStar also created a Pontoon Boat Thruster that is specifically designed for pontoon boat installation. Installation is so simple the thruster can be mounted on your deck by one person in less than an hour.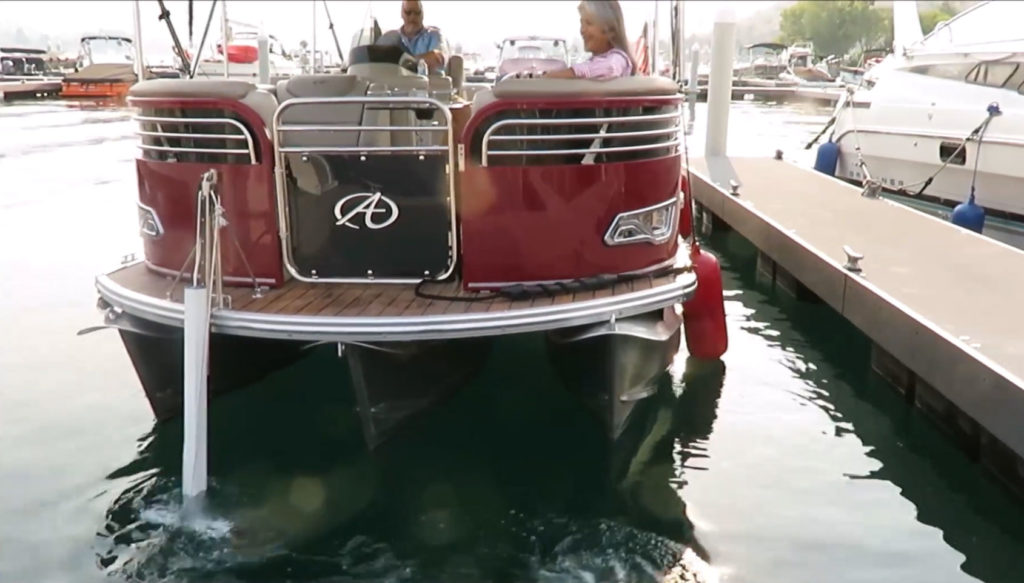 How to Order DockStar Smart Thruster
The DockStar Smart Thruster system costs $1,995 USD, plus $125-$350 USD for the T-track installation kit for your boat type. The complete Pontoon Boat System is available for $2,295 USD. Prices are valid at time of publication.
For more information – including guidance on ordering for your boat – visit www.dockstarthrusters.com.
See for yourself with this DockStar Thruster demo!
Disclosure: This site may contain links affiliated with companies where we receive compensation. Also, as an Amazon Associate we may earn from qualifying purchases we refer but it does not impact the price you pay.
Full disclosure policy
.