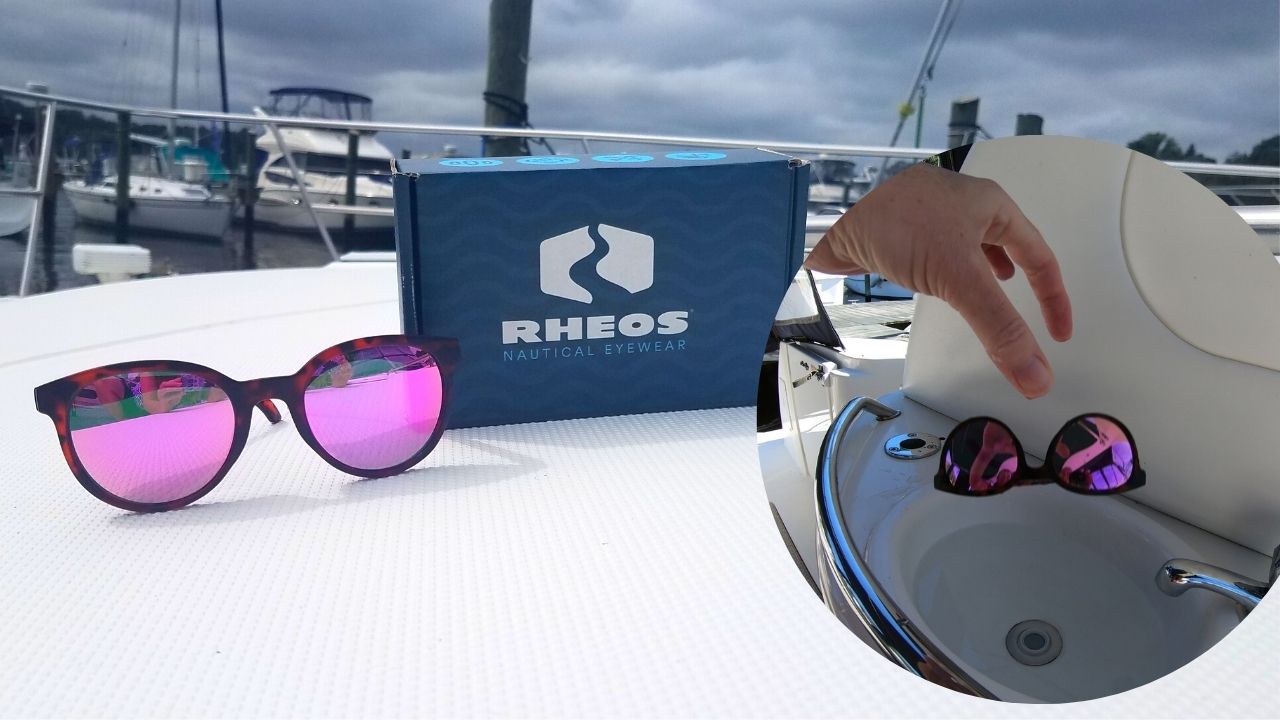 ---

---

Lightweight, polarized sunglasses that float if you drop them in the water – perfect for boat life or on-water activities
We were recently sent a pair of floating sunglasses by Rheos Nautical Eyewear to check out on our boat. Typically when we are asked to check out something in exchange for a review we preview them before we say yes to see if they are something worth having and reviewing. The styles were cool and we loved the idea of having sunglasses that float – and the fact that they are made for people who spend time on the water – so we decided to check them out.
Rheos has a cool back story too. Its a family-owned business in Charleston, SC who started out as boaters looking for a better way to not lose a good pair of shades on the water. They are also all about supporting life on the water, and the love of water… and donate 1% of each pair sold to non-profit organizations that support coastlines & waterways (love that!).
The sunglasses are super light & comfortable made with nylon, floatable frames and are super durable & scratch resistant.
The lens are polarized with amazing visibility and of course they are 100% UV protection.
We put them to a FLOAT TEST to see they really do float… check out our 2 min unboxing and float test video:
Our pair is the WYECREEK style in turquoise rose.. but they have tons more styles at an affordable price you can check out and get a great pair of shades for your boat life.
WHERE TO BUY: You can shop the entire Rheos line on Amazon – CLICK HERE TO FIND YOUR STYLE
Disclosure: This site may contain links affiliated with companies where we receive compensation. Also, as an Amazon Associate we may earn from qualifying purchases we refer but it does not impact the price you pay.
Full disclosure policy
.