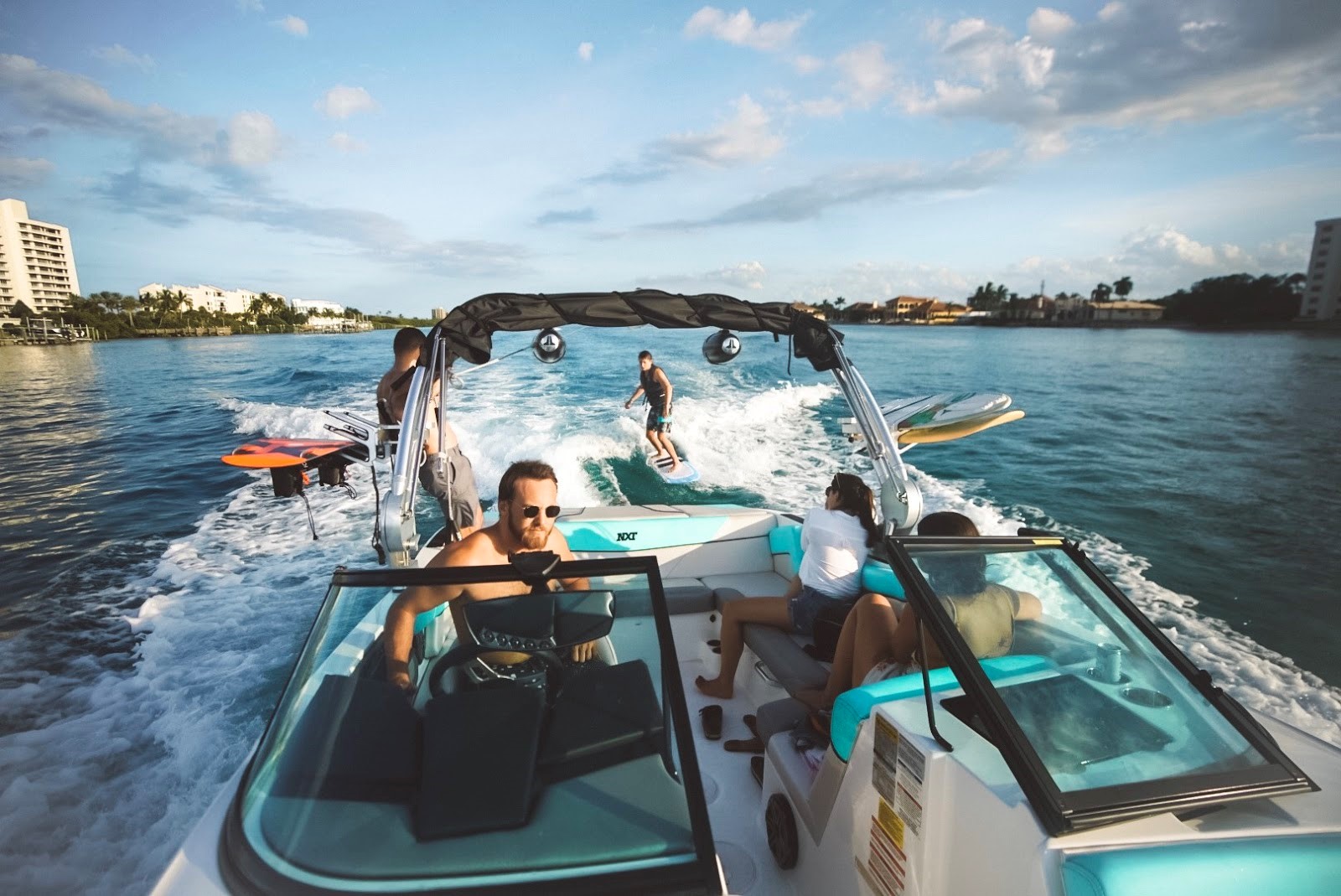 ---

---
Everything a boater needs to know about listing their boat on an online rental app
SPONSORED POST

Boatsetter's rental marketplace allows you to make money off your boat's idle time with you in control.
Is your boat catching more dust than waves nowadays, but you're just not ready to part with her yet? We have a solution if you've ever thought "How can I rent my boat?" but never knew where to begin.
Boatsetter is the world's largest peer-to-peer marketplace that provides a platform for boat owners and experience seekers to connect with one another. When you list on Boatsetter's rental marketplace you're given the opportunity to make money off your boat's idle time with you in control. Set your price, availability, rules and which renters you accept bookings from. Have we mentioned it's completely free to list?
Below, we've provided you with enough information and plenty of tips to get your Boatsetter profile started today!
---
---
Smooth Sailing Ahead With Peer To Peer Boat Rentals on Boatsetter
Most boat owners only use their boat for a total of 14 days out of the entire year, which is why our services were created to give everyone the opportunity to create memories on the water with their loved ones. In partnership with BoatUS and GEICO Marine, Boatsetter has you covered. The rental program keeps your boat protected by providing peer-to-peer insurance coverage and towing during all rentals.This policy is customized just for Boatsetter and is only activated when you have a booking! This means our custom Peer to Peer policy will cover your existing recreational boating insurance for the duration of the rental.
Trusted captains are available through Boatsetter. Select captains from our large database of over 600 USCG licensed captains that will keep your boat in good hands. Are you an active USCG Captain? You can add your own captain credentials if you'd like to find jobs in your area or captain your own vessel.
Boatsetter handles all payments, security deposits and user verification, so earning through our payment system is easy and secure. Our platform is easy to use and is supported by an around-the-clock team that assists every step of the way to support 1000+ listed boats.
Boat Rental App Frequently Asked Questions
How do I become a good owner on the platform?
Stay responsive – Renters are likely to complete a booking within 24 hours of their first message so keep those notifications on or activate the Instant Book feature to make sure you never miss a trip.
Keep pricing competitive – Look to boats similar to yours in your area, to make sure you're offering the rate renters can't pass up.
Update calendars often – Plan on using the boat yourself for the weekend? Mark your calendar unavailable when you're not looking to rent to others; you can also make date specific pricing in the feature!
What are the fees and when do I get paid?
Boatsetter takes a 20% commission where you will keep 80% of your earnings; fee goes to both business & insurance costs.
All payments are processed through Stripe and will be distributed via direct deposit within 2 business days of a concluded trip.
What is needed to list on a boat rental app?
30 minutes of your time to sit down and create your boat's profile for your boat
At least 5 high-quality photos of every angle of your boat. The more detailed photos you provide, the faster your listing can be approved
A minimum of a recreational or personal boating insurance; Like your normal Geico policy
Where do I operate Rentals?
Rentals can be operated in most places you would typically launch your boat; Public dock, marina, restaurant etc.
If you keep your boat in a full service storage facility or Marina, keep in mind, you may need to obtain permission before you start inviting renters to the dock. Otherwise just let the marina know to have your boat ready for you as usual and you will perform a check in with the guests and checkout when they return.
If your boat is at your home or private slip and you don't want to rent from your home , we can change the address to a public pick up point. That way renters can see where your boat profile shows where renters can meet you without
What do I need to know before I begin?
All state and USCG Laws must be met when it comes to vessel ownership; Owners are responsible for the seaworthiness of their boat; ensuring all proper documentation and licensing. This includes having all the proper safety equipment on board before the start of a rental.
What are the renter requirements?
For Peer to Peer Boat Rentals, Geico requires all bareboat renters to meet the minimum age requirement of 25 years and 18 for Captained Rentals. In addition to the Geico requirements all renters are required to abide by all US & State boating laws.
---
Disclosure: This site may contain links affiliated with companies where we receive compensation. Also, as an Amazon Associate we may earn from qualifying purchases we refer but it does not impact the price you pay.
Full disclosure policy
.