---

---

How to plan & prepare vegan and vegetarian boat meals that will satisfy the entire crew when entertaining guests with special dietary needs on your boat
It becomes more likely that you will cross paths with a vegetarian or a vegan.  If you happen to have one on your boat, there could be disappointment…or worse yet, inappropriate meals…if you are not prepared for your guests.
Let's first understand the vocabulary.  A vegetarian is one whose diet consists of fruits, vegetables, grains, and nuts.  They may or may not also avoid dairy and honey.  A vegan, by comparison, abstains from the use of all animal products in all aspects of daily living.  For example, leather, honey, and any other product derived from animal would not be used.
That being said, veganism and vegetarianism are interpreted broadly over a given group of people..  For one who is preparing food or even just provisioning, it is less useful asking if one is vegan or vegetarian.  We recommend being more direct.
What would you like to eat?  What will you not eat?  What should we avoid?
This, as we found out on a charter in 2018, helped to determine that one guest had dairy allergies and therefore, followed a generally vegan diet but not an exclusive one.  It turns out that she requested shrimp for one meal!
Chef Theresa Vollman has been preparing and serving meals for sailing trips that I have organized for at least 8 years now. We have entertained clients in the French West Indies, the Chesapeake Bay, and Europe. In that time, she has grown as a sailor and has refined her methods and ingredients given the limits of a boat galley… as well as special dietary needs of guests.
Theresa created a broad-based meal plan for our two day-charter.  It was made all the easier because the three other charter guests…and the captain (me!)…agreed to all eat from the same menu!
---
---
Vegan Cooking Resources
Once you get a good handle on the dietary needs and preferences of your guests, you can turn to your best friend: the Internet.  There are countless sites that offer some rather flavorful vegan and vegetarian dishes.
There are also some great books to learn the basics about vegan cooking for entertaining vegan guests.
Here are a few books we saw on Amazon worth picking up:
Vegan 101: A Vegan Cookbook to Cook Plant Based Meals that Satisfy Everyone, or for your vegetarian guests, you might want to consider Vegetarian Cookbook for Beginners – both books are available on Amazon for about $11.
Looking for more cooking inspiration at sea? Check out The 'Lucky Lady' Cookbook – First Voyage: Janet Brown a fun companion to the action-adventure novel Caribbean High where the author shares recipes while crossing oceans or at anchor.
A note of caution, it is well to ask about allergies and foods that cause adverse reactions.  However beyond that, the person doing the provisioning MUST carefully read the labels of things and particularly prepared foods.
Theresa was about to purchase a jar of pesto until she read that it contained milk products.  Knowing that one of the guests had a milk allergy, Theresa decided to make her own with olive oil , basil and garlic.
A Vegan Boat-Friendly Menu
For the two-day charter, we provide 2 breakfasts, 2 lunches, and one dinner.  Our vegan-esque menu was as follows:
 
Breakfast
Lunch
Dinner
Day 1
Breakfast Skillet
Pesto pasta with tomatoes
Quinoa, shrimp, and asparagus
Day 2
Avocado toast

Juice

Soy Milk

Southwest veggie wraps
At first, when the one client said she was vegan, Theresa was worried that the food would be complicated, tasteless, and visually bland. But she really had a lot of fun finding new recipes and serving suggestions. Many of the things she found were dishes our friends and "regular" people would eat.
Theresa looked at a recipe for the veggie wraps but basically it was chopped lettuce, black beans , corn, tomato, onion and some salsa all mixed together. Then she folded the mixture into individual wraps.
The quinoa and shrimp dish was her own creation but one can easily see how it could be customized with only vegetables or different proteins.
The quality of the experience on a boat is directly related to the meals provided. As Theresa says, "It is all about the food!". And she is largely right.
When you invite guests to cruise with you, take the initiative to inquire about the likes, dislikes, and limitations. Don't assume. Doing so could lead to a poor experience and bad memories for everyone on board. And as this article shows, vegan and vegetarian dishes can be flavorful and satisfying.
Theresa Vollman has been sailing regularly since 2007. She has planned and prepared meals aboard sloops and catamarans from the French West Indies to the Aegean Sea. She embraces local ingredients and prepares rich, satisfying meals from them.
Theresa is an accomplished sailor in her own right. She is skillful at the wheel and frequently takes the helm for docking and anchoring. She is a gracious hostess who can never do enough for her guests.

Sign up for our weekly email
Disclosure:
This site may contain links that are affiliated with companies where we receive compensation. Also, as an Amazon Associate we earn from qualifying purchases.
Full disclosure policy
.
---
---
---
The following two tabs change content below.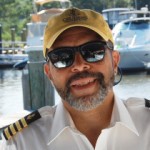 Capt. Rob is an engineer and owner & operator of
Chesapeake Flotillas
offering charters, instruction, and vessel relocation. A USCG Licensed Master, Capt. Rob has planned and executed flotilla cruises all over the Chesapeake Bay, Europe, and the Caribbean. Rob holds a 200-Ton Master's license with Auxiliary Sail and Assistance Towing endorsements. He also is certified by the American Sailing Association to teach Basic Keelboat Sailing, Basic Coastal Cruising, and Bareboat Chartering. A self-proclaimed sailor & poet, he operates a 41-foot sloop Bay Poet based out of Rock Hall, MD. Rob has also trained and served as captain of tall ships including the state tall ship of New Jersey, the Schooner A.J. Meerwald.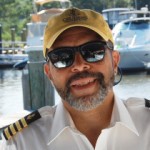 Latest posts by Capt. Rob Chichester (see all)