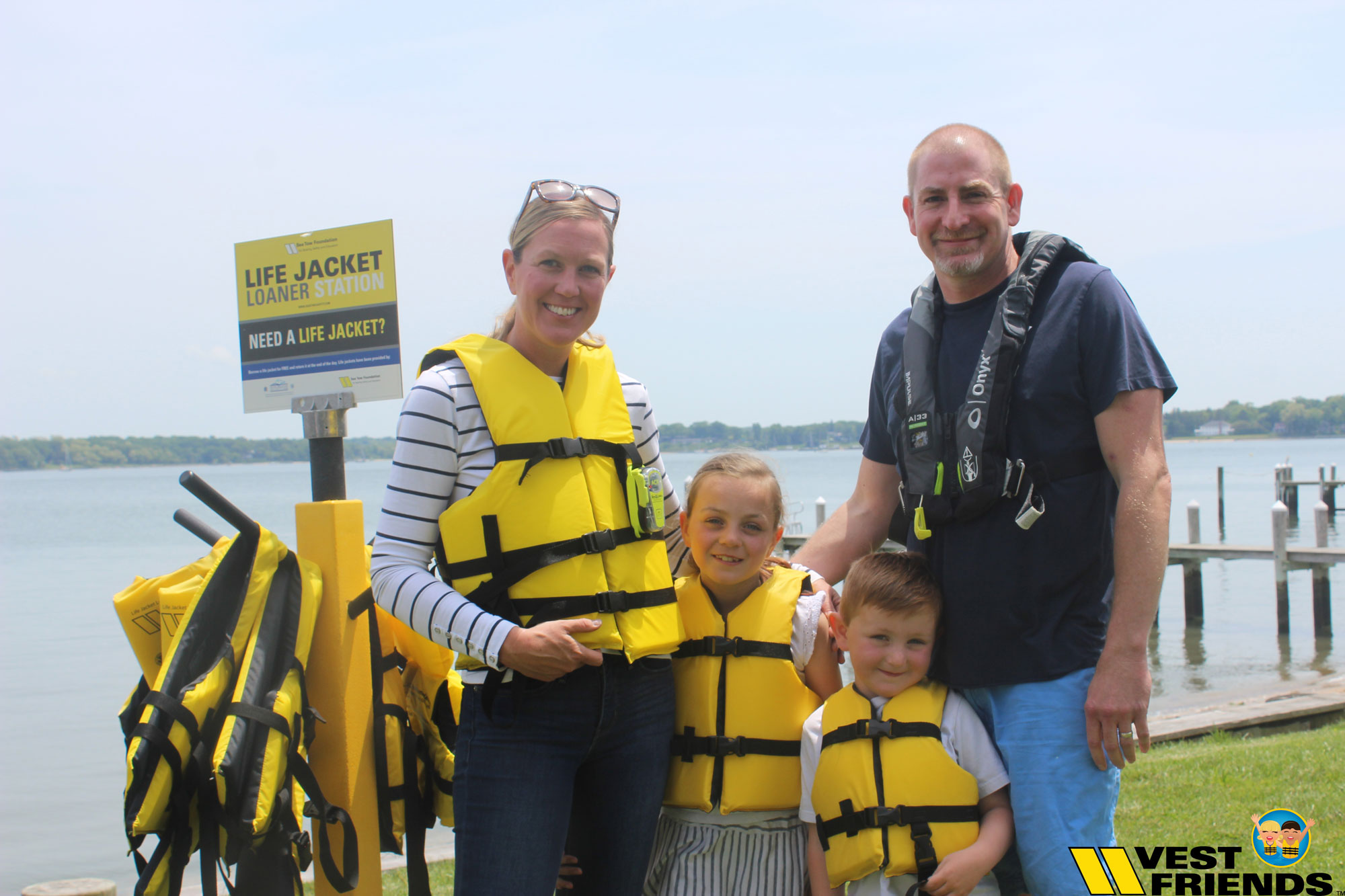 ---

---

Sea Tow Foundation has announced the launch of a new social media campaign called "Vest Friends" to promote wearing life jackets
The Sea Tow Foundation – a nationwide nonprofit dedicated to the education and promotion of safe boating practices – debuts a new social media campaign they hope will encourage more people to wear life jackets… together.
The Long Island NY based nonprofit hopes to spread awareness among boaters about the importance of always wearing life jackets when on the water by encouraging boaters to share a photo of themselves and their friends wearing life jackets on social media by using the hashtag #VestFriends.
---
---
What Vest Friends Campaign is About
Wearing life jackets is important. According to the U.S. Coast Guard, over 500 people die from drowning related to recreational boating each year and over 80% of those people were not wearing a life jacket. To help encourage boaters and water enthusiasts to wear life jackets, the Sea Tow Foundation launched the Vest Friends campaign.
A "Vest Friend" is two or more people wearing life jackets and sharing a photo or video of themselves on social media to promote life jacket wear.
"We're always looking for fun, creative ways to engage with young boaters," said Gail R. Kulp, the Sea Tow Foundation's executive director. "What better way to do so than by utilizing social media? By encouraging boaters to share photos of themselves and their friends wearing their life jackets, we hope to get more people used to always wearing one."
Kulp said the program is all about creating and fostering a relationship that will help boaters everywhere associate life jackets with a positive and fun experience.
Social Sharing with Vest Friends
Sea Tow encourages anyone to get involved with the Vest Friends campaign by sharing photos or video on social media.
Simply put on a life jacket, grab a friend (or family member… or even a dog!) with a life jacket, and take a selfie together!
Post to your own social media pages and to the Vest Friends Facebook or Vest Friends Instagram campaign pages using the hashtag #vestfriends.
Photos will be collected from social media and shared on the Vest Friends campaign web page. A contest may be run from time to time to pick a winner as various prizes become available. When a contest is open, details will be posted on all social media accounts and on their website.
Access to Life Jackets
Sea Tow encourages people to take advantage of their Life Jacket Loaner Program which places stations at marinas, boat landings and other boating hot-spots at over 400 locations around the country where boaters can borrow life jackets for the day, free of charge.
Of course anyone that spends time near the water – boating, paddle boarding, kayaking or similar water sports – should consider purchasing their own life jacket and ensure proper life jacket sizes for kids that are near the water.
Disclosure: This site may contain links affiliated with companies where we receive compensation. Also, as an Amazon Associate we may earn from qualifying purchases we refer but it does not impact the price you pay.
Full disclosure policy
.