---

---

A summer safety reminder of water safety rules for kids while boating, swimming or playing around ANY body of water
It's an annual warning: when pools, boating, and water play become a part of summer fun, parents and guardians must be extra cautious and informed about water safety. Here's your yearly reminder, with a little updated information.
First off, remember that the image you have in your head of drowning — arms flailing, yelling, gurgling water — is not necessarily what drowning looks like. In anyone from young children to adults, drowning can often look calm, quiet, and difficult to notice. Keep a close eye on absolutely any behavior in the pool, lake, or ocean that just doesn't 'seem right'.
Anyone around a swimming child should make an effort to know CPR. A study published in the June 2017 edition of the Resuscitation journal found that chances for neurological recovery from a near-drowning increase when the victim receives CPR from a bystander. If you can't afford to attend a CPR class, even simply learning the basics from a web tutorial could save a life.
Recognize that older children are also at risk. Drowning is the second highest cause of death for kids younger than five, but tragic stories of older children as drowning victims are reported every summer. Just recently, in July 2018, a 6-year-old Dayton, OH boy was left brain dead and in a coma after drowning at a local recreation center swimming pool.
Some parents feel certain that the disastrous stories of toddlers wandering unsupervised into the family pool does not apply to them. Unfortunately, supervision can only do so much. Laura Metro's 3-year-old son Clay was swimming with his 6-year-old sister and supervised by family friends and neighbors, yet he still had a "close call". He was unresponsive when pulled from the swimming pool. A nearby adult performed CPR until emergency medical help arrived, and it was nearly an hour and a half from when Clay was pulled from the pool until when he arrived in a hospital room where he spent two days in a coma. Doctors called it "a miracle" that the boy survived, attributing it to the CPR performed by a pool bystander — more reason to have even menial CPR knowledge.
It's easy to become desensitized to warnings you receive on an annual basis, but pay attention to stories like these that remind us how important vigilance really is.

Sign up for our weekly email
Disclosure:
This site may contain links that are affiliated with companies where we receive compensation. Also, as an Amazon Associate we earn from qualifying purchases.
Full disclosure policy
.
---
---
---
The following two tabs change content below.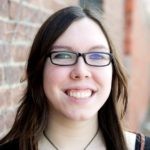 Valerie is a writer from Upstate New York, where she enjoys camping, boating, nature, and traveling. She received her Bachelor's degree in Journalism from The State University of New York at Fredonia in 2016. When she isn't writing for small businesses all over the country, she likes to blog about the outdoors and environmental issues.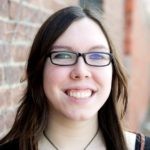 Latest posts by Valerie M. (see all)