---

---

A towable, a wakeboard, a waterski and a surfboard – the all-in-one board that is a must-have for ALL your watersports fun on a boat
SPONSORED POST

It can be frustrating to teach someone to ride behind a boat. We invented the ZUP Board so that your family & friends can easily ride with confidence.
When it comes to summer time, we can think of no better way to spend our time than out on the water. A boat full of family, friends and our favorite boating gear is about as good as it gets for us.
But it can be frustrating to teach family and friends to ride behind a boat, which brings us to one of our favorite products on the market today: ZUP Boards.
These unique all-in-one boards are so easy to ride, everyone will be able to ride with confidence their very first day out. These boards were built with everyone in mind, from beginner to advanced riders, and offer incredible stability and maneuverability. So whether you want to develop your balance while riding or you want to try out the latest trick while cruising behind the boat, this board is the one for you.
We have seen everyone from the young to the young-at-heart out on these boards with a smile on their face. Which is probably how ZUP snagged a spot on Shark Tank earlier this year!
Another problem your favorite ZUP Board will help solve is something we have all encountered countless times: boat clutter. One board that everyone on the boat can enjoy?! That's right! Not only are these boards slim and designed to fit perfectly in your boat racks, you can also ride them just about any way you like. Whether you like to lay, kneel, stand, surf, 360, or any other creative tricks you can imagine, you can do them on these boards.
We love that with all of the fun ZUP promises on their boards that they also offer a Fun Guarantee, which means buying one is a no-brainer. Basically all of the fuss about ZUP Boards is accurate and leads us to one final observation about their brand. They clearly want to invent products that gets more people out on the water having fun (and being safe!). We can hardly argue with that philosophy.
And in case you are in the market, it looks like they have their most popular board, the YouGotThis 2.0 Combo, on sale for the lowest price of the year for their annual 4th of July sale (just use promo code: 2Cool4BritishRule at checkout)! Trust us, this is one boating purchase you won't regret! And if you are stuck on which board you want, have no fear, their easy Which Board Is Right For Me? graphic has got you covered.
For more ZUP fun, check them out on Facebook and Instagram!

Sign up for our weekly email
Disclosure:
This site may contain links that are affiliated with companies where we receive compensation. Also, as an Amazon Associate we earn from qualifying purchases.
Full disclosure policy
.
---
---
---
The following two tabs change content below.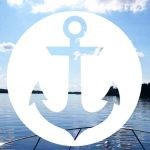 My Boat Life offers sponsored content opportunities for businesses with relevant marine products or services. Build your brand while offering valuable content to boaters.
Learn More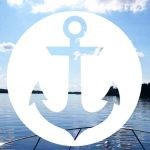 Latest posts by Sponsored Post (see all)