---

---

Matt Sellhorst uses his lifelong passion for boating and industry sales experience to teach dealers how to have fun selling the boating lifestyle… and boats! [Podcast]
Anchors Aweigh is a podcast for all boaters, from aspiring to experienced. Featuring in-depth conversations with boating experts and industry leaders, and packed full of tips, tricks, gear, and industry info, boaters of all levels will come away with new skills and knowledge each episode.
Matt Sellhorst is the founder and CEO of Boat Dealer Profits and the creator of the SPLASH System guaranteed to help select dealers sell more boats, make more money and have more fun. Matt is the sales and marketing columnist for Boating Industry Magazine, host of the Boat Dealer Profits podcast and Boat Dealer Profits TV where he shares tips, tricks and tactics to boost profitability in any dealership willing to implement the ideas.
Sellhorst has also been featured in the Movers and Shakers edition of Boating Industry and has spoken multiple times at the Marine Dealer Conference and Expo, Marine Retail University, dealer and manufacturer events and other industry conferences. His journey from a 'no-boat-selling-son-of-a-gun' to a top producer at a 6 location dealership to sought after coach and consultant to dealers around the world mean all of his strategies are based on real world, nose-to-nose, toes-to-toes experience that have been proven to work in today's changing boat sales environment.
Matt grew up boating and still has a great love for being out on the water with family and friends. We talked about podcasting, how to have fun working in the boating industry (hint, it's not really work), the positive feeling of putting families in the right boat to start making memories of their own, and more. Enjoy!
Be sure to click on links to listen to the full podcast interview at the end!
---
---
His boating start
As a kid I remember it vividly. I was five years old, I had an older brother and a younger sister and my uncle talked my parents into getting into boating. I remember climbing up on the wheelwell, it was a 16' Larson tri-hull, and I'm barely seeing over into the boat and from that day forward the Sellhorst family was boaters and I thought I was in Heaven. From that day forward its been a part of our family.
Growing up in Nebraska, I went to little tiny lakes. Day one, I learned how to ski. My brother learned right away and I started on a little sled that you would pull behind and stand up on. My brother and I taught ourselves how to barefoot when we were about eighteen. It's always revolved for us around family and friends.
His current boating lifestyle
We have a lake place on the Lake of the Ozarks where we have a 22' South Bay tritoon that we go out on all the time and we have a 32' bowrider. If you've ever been on the Lake of the Ozarks, it can get pretty rough so that's the cruising boat if you want to go explore. I've been going down there since I was five years old and I bet I haven't been on a third of the Lake. It's still my favorite place to be on the water.
Fitting your boat to your lifestyle
I've got two little girls and for me, it's a tritoon. I can't even believe I'm saying a pontoon is the way to go but just a 25-footer with the big outboards, that's perfect for my lifestyle right now. I remember when I was actively selling and we could take the boats out and there would be a 28' or 30' cruiser out and I would pick the pontoon or the tritoon. Don't get me wrong. Getting in the bowrider and putting the hammer down and hearing that thru-hull exhaust and those twins rumbling, that's fun too but 90% of the time, it's the pontoons.
Getting into the boating industry
When I was in college I worked at a local marina and it didn't feel like work. I got into finance and went through an IPO and started my own mortgage company. Everything was going great until the financial crisis hit and I had to make the hard decision to close the business. After struggling with that I decided I wanted to go to the Lake to work and do something I really love. My first year was nothing to write home about but the second year, there was a conversation I remember with Jeff Hall, he said you have to ask for the sale. You have to help them buy a boat. You have to actively ask them to take the next step of getting them involved with the lifestyle otherwise you are doing your client a disservice.
Feeling good about putting clients in boats
That vision of me at 5 years old and all the memories I made. Having all my college buddies coming out on the boat with my parents and my brother and sister, I mean who is hanging out with their family that much when they're twenty years old? If you're a boater, you probably do. If you know in your heart of hearts this is the right match for them, and they are capable and financially able to buy the boat, it's your duty to get them to do it. It's your job to get them through that fear so that they can have those memories.
The importance of having fun at 'work'
There are a lot of ways to make money and with running a business, there's challenge after challenge. Too often, all of the drudgery and wearing seventeen different hats, sometimes you've gotta step back and say, 'we don't sit in a cubicle. We get to go to the lake and ride on boats and help people get involved in the boating lifestyle.' That's pretty darn fun. It's so much fun to talk about how can we get this industry to grow, how can we get more people involved. There's somebody that's gonna make a memory that's gonna stick for decades.
Family boat safety
When we were at the lake, you wear your lifejacket from the time you leave the cabin and you take it off when you walk in the cabin and you're ready to go to sleep. If you're a kid and you're at the lake, you're wearing your lifejacket. It's a non-negotiable rule. Several of things with kids, they know if it's negotiable. When the boat's moving, you're sitting down.
It's what I would teach my clients when I did deliveries. Mom and Dad, whoever is handling the boat, you make the rules and you make the rules for all guests and all kids on the boats. Here is what I recommend – life jackets, always sitting, don't reach your hand outside the boat when you're coming to a dock. Just little things that you have to set the rules for your boat and your boating environment.
Matt has an incredible enthusiasm for the boating lifestyle and for spreading that love of boating to others. If you're a dealer, check out his site and find out how he can help grow your business. If you're a boater, find a salesperson whether you are buying a boat, joining a boat club, or any other way of joining the lifestyle who cares as much as Matt does about finding the right match for your lifestyle.
Listen to the full Podcast:
or Click Play below to listen online here:


Sign up for our weekly email
Disclosure:
This site may contain links that are affiliated with companies where we receive compensation. Also, as an Amazon Associate we earn from qualifying purchases.
Full disclosure policy
.
---
---
---
The following two tabs change content below.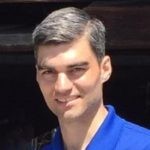 Matt O'Hara is the owner, along with his wife Rebecca, of Freedom Boat Club Lake George and the
Queen Boat Co
marina. After a 10-year career in media sales in Boston, MA Matt and Rebecca decided to relocate and open their own
Freedom Boat Club
, where they could share their love of boating and Lake George by helping others get on the water. The best part of the new career has been the joy they see families having on the water day in and day out, making memories that will last a lifetime. Matt has combined his background in media with his move to the boating industry to launch Anchors Aweigh, a podcast for boaters.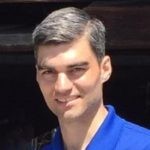 Latest posts by Matt O'Hara (see all)