---

---

Today's luxury yachts are multi-million dollar vessels built hundreds of feet long to accommodate guests with lavish interiors and even come equipped with helicopter pads
Owning a yacht is considered a very expensive pleasure… particular when it comes to luxury yachts.
See below for yacht walkthrough videos of some of our favorite BIG yachts!
Luxury yachts are often built to order for very, very, very wealthy people — with even just the daily maintenance of the yachts costing a small fortune. While most people consider themselves lucky to have a wooden boat coated in epoxy, which can last between five and 10 years, the following yacht owners are living in the definition of luxury.
---
---
Top Luxury Yachts Built
The Lady Moura is considered the 10th most expensive yacht in the world, costing about $210 million. Custom built in 1990 for Saudi Arabian businessman Nasser Al-Rashid, it's mostly recognizable by the name engraved on the yacht exterior with 24-carat gold lettering.
The 344-foot luxury yacht features a pool with a retractable roof, a helicopter and landing pad, and a 75-foot dining room table. The yacht is capable of carrying up to 30 guests and 60 crew members.
The 5th place yacht is the Dubai. This $350 million yacht was acquired by Platinum Yachts for His Highness Sheik Mohammed Rashid al-Maktoum, ruler of Dubai.
The most awe-inspiring features of this vessel include the plethora of sunbathing areas, multiple jacuzzis, handmade mosaics, and a spiral staircase with glass steps.
The stair steps actually change color with the light that enters in from the top deck. The large social area and lounge, guest suites, and a crew area allow for accommodation of up to 115 guests. And of course, no yacht is complete without a helipad.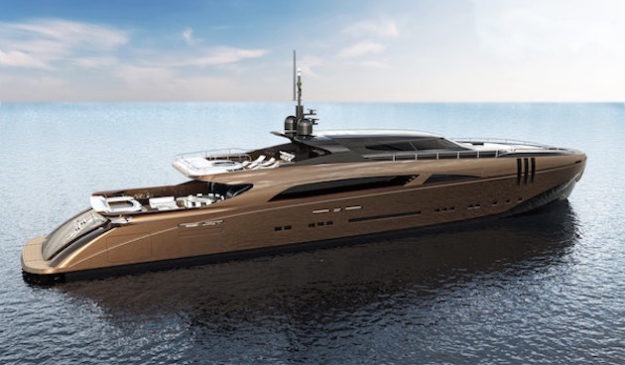 And finally, the most expensive yacht in the world, for now, is the History Supreme. This 100-foot vessel is owned by an anonymous Malaysian businessman. Sold at a shocking $4.5 billion, it features solid gold and platinum used to assemble the luxury liner.
From the base of the vessel to the anchor, the History Supreme is decked out in these precious metals. If that weren't enough, also onboard is a statue made from genuine Tyrannosaurus Rex bones and a 24-carat gold Aquavista Panoramic Wall Aquarium.
While according to the National Marine Manufacturers Association sales of yachts and other large cruising boats slowed in 2016, they're expected to increase again within the next few years.
Would you ever want to own one of these crazy luxury vessels? Or would you if you could is the real question!
Yacht Walkthrough Videos by My Boat Life
Sunseeker 74 Predator
This yacht really focuses on a luxurious interior cabin!
Regency P65 Yacht
The Regency has the most livable space inside & up on the flybridge – one of our favorites!!
Galeon 680 Fly
This Galeon yacht has the most amazing layout on the flybridge – total entertaining yacht!
Disclosure: This site may contain links affiliated with companies where we receive compensation. Also, as an Amazon Associate we may earn from qualifying purchases we refer but it does not impact the price you pay.
Full disclosure policy
.