---

---

Could we soon see autonomous cargo ships, or "captain-less" ships, on our waterways? Here are the pros and cons of this technology on ships
Autonomous car developments have been at the forefront of vehicular technology recently. Debates about safety have certainly been a driving force of these conversations. And now, a new autonomous technology is entering the race:
Autonomous cargo ships.
That's right, these massive ships could soon be cruising around international shipping lanes and ports under their own power.
Independent reports that such a ship is currently under construction in Norway. Called the Yara Birkeland, this ship is being build for a fertilizer company and is set to launch in 2020. According to Fortune, the ship will be electric-powered and able to carry 100 to 150 shipping containers. The entire project will cost about $25 million.
---
---
Autonomous cargo ships could require less regulated waters.
The Yara Birkeland isn't the only "ghost ship" in development. Independent reports that British-based Rolls-Royce recently released the first ever unmanned remote control ship. Several Japanese companies are also starting development on such technology. But that does not mean that the ships could readily replace more traditional cargo ships.
According to Independent, current laws prohibit fully-autonomous ships from sailing in international waters. As it stands, the Yara Birkland would have to make trips close to shore. However, the UN's International Maritime Organization (IMO) has begun taking a second look at the policy.
Since direct cargo transportation makes shopping more environmentally friendly due to fewer time and stops, this technology could increase efficiency, as well as reducing cost and accident risk.
Safety is a complicated issue when it comes to autonomous shipping.
Following several Naval collisions, all eyes are in international shipping safety. And conclusions on unmanned cargo ship safety are not uniform. According to Independent some experts believe that these autonomous ships will eliminate the chance of human error. According to the European Maritime Safety Agency, about 62% of the 880 ship accidents that happened around the world between 2011 and 2015 were caused by humans.
However, other experts believe that accidents could be more serious when they do happen, according to Independent. Fire-related accidents in particular are of a greater concern when there are not humans to put the fires out.
But could this just be a natural phasing out of human crews?
Fortune reports that many traditional container ships only have 30 crew members or less, a number that has been declining for decades. So, by the time the Yara Birkeland takes to the sea, perhaps ships will be nearly autonomous anyway.

Sign up for our weekly email
Disclosure:
This site may contain links that are affiliated with companies where we receive compensation. Also, as an Amazon Associate we earn from qualifying purchases.
Full disclosure policy
.
---
---
---
The following two tabs change content below.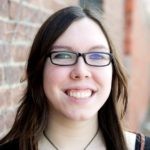 Valerie is a writer from Upstate New York, where she enjoys camping, boating, nature, and traveling. She received her Bachelor's degree in Journalism from The State University of New York at Fredonia in 2016. When she isn't writing for small businesses all over the country, she likes to blog about the outdoors and environmental issues.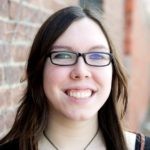 Latest posts by Valerie M. (see all)