---

---

Regular preventative maintenance and proper stowage of flammables will help prevent fires on board your boat boat
'Tis the season for traveling the open seas — about 92% of employees say vacation time is important to them. Hopefully, every seasoned boater understands that safety should be an absolute priority, and one accident in Northern Ireland serves as a potent reminder. A man was rushed to the hospital after his boat exploded and blew its roof off, according to Yachting and Boating World.
The incident occurred on July 19 at about 11 a.m. in Carrybridge, Ireland. The gas-related explosion destroyed the pleasure craft's roof, causing it to sink to the bottom of Lough Erne.
A witness assisted the injured man to shore and he was immediately taken to the hospital and treated for minor injuries.
"The gas explosion inside a privately owned pleasure craft boat blew the roof off the boat and into the water. One man who was on the boat at the time managed to escape but was taken to hospital for his injuries," a Northern Ireland Fire and Rescue Service spokesman said.
---
---
Preventing Boat Fires
While this incident didn't cause any fatalities or serious injuries, things could've ended much worse without the immediate assistance from emergency services and vigilant witnesses. This accident should serve as an unfortunate reminder as to the importance of boat safety.
"We would like to use this opportunity to remind boat owners of the need to ensure that any gas appliances on boats are installed and maintained by a qualified engineer and that carbon monoxide alarms are fitted on boats," the spokesman said.
Of course, gas and electric appliances aren't the only parts of a boat that require regular preventative maintenance.
Roof maintenance should also be a priority for boat owners. In normal circumstances, the roof of your house should be inspected once or twice a year, and the same applies to the roof of your boat, depending on how often you use it.
Michael Duelley writes in Houseboat Magazine, "Over numerous years of UV exposure, variable weather conditions and the degrading effects of time, the roof of that once-beautiful houseboat becomes brittle, unsightly and even dangerous."
For boat roof maintenance, Duelley advises against the use of isopropyl alcohol as a cleaning agent due to its adverse reaction with other roof materials, such as waterproof coatings. Sealers should also be applied to older roofs to avoid leaks — "A waterproof roof is a happy roof," writes Duelley. Finally, remove any old glue before adding new glue for maximum adhesive effect.
You should also know that saltwater is harsher than freshwater on a boat's exterior, so choose your boating locations wisely.
Ultimately, this incident — like many others — could've been avoided with preventative maintenance. Carrybridge RNLI helm Chris Cathcart encourages all boat owners to take safety seriously.
"We would like to wish the man who had been on the boat well following what must have been a frightening experience for him."

Sign up for our weekly email
Disclosure:
This site may contain links that are affiliated with companies where we receive compensation. Also, as an Amazon Associate we earn from qualifying purchases.
Full disclosure policy
.
---
---
---
The following two tabs change content below.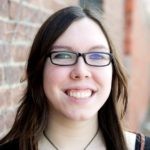 Valerie is a writer from Upstate New York, where she enjoys camping, boating, nature, and traveling. She received her Bachelor's degree in Journalism from The State University of New York at Fredonia in 2016. When she isn't writing for small businesses all over the country, she likes to blog about the outdoors and environmental issues.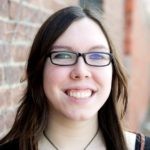 Latest posts by Valerie M. (see all)