---

---

Passengers can enjoy a relaxing soak in a hot tub as they cruise along London canals in new hot tub boats
A well constructed hot tub can last a long time, up to 18 years or even more depending on the level of care. But what about hot tubs built into boats? Or hot tubs that are boats?
That's right, hot tub boats.
In London, UK, there is talk about the potential for hot tub tug boats coming to the city.
---
---
Hot Tub Boat Design
The tug boats will be the world's first wood-fired hot tub that is designed to allow passengers and their friends to sail down one of London's canals, all while enjoying a nice and relaxing soak. The company, Hot Tug UK, reached their 25,000-pound target to send one of their boats down Regent's Canal just recently.
The hot tub originates in Holland, created by Frank de Bruijn, and the Hot Tug UK founders, Stuart Thompson and Jack Clegg, knew instantly that this was something that everyone had to try.
"It was the craziest invention I had ever seen and I wanted to meet the fan who made it immediately."
It costs about 28.50 pounds per person and allows passengers a 90-minute dip in the water while the boat sails down the river. For an extra 15 pounds more, they can enjoy the VIP package and get sailor's hats, robes, towel rental, and an ice bucket to keep their beverages cool.
Londoners can also bring alcoholic beverages onto the Hot Tug as long as the driver doesn't consume any alcohol.
The company will be open officially on July 12, 2017 and will start transporting passengers from Islington along the famous canal throughout the city.
These boats are already chugging along in the canals of Rotterdam in the Netherlands, and have been for a while now. The two founders hope that they will be able to push into more cities in the UK with their idea.

Sign up for our weekly email
Disclosure:
This site may contain links that are affiliated with companies where we receive compensation. Also, as an Amazon Associate we earn from qualifying purchases.
Full disclosure policy
.
---
---
---
The following two tabs change content below.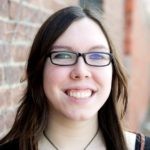 Valerie is a writer from Upstate New York, where she enjoys camping, boating, nature, and traveling. She received her Bachelor's degree in Journalism from The State University of New York at Fredonia in 2016. When she isn't writing for small businesses all over the country, she likes to blog about the outdoors and environmental issues.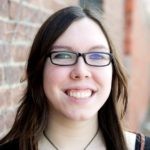 Latest posts by Valerie M. (see all)