---

---

Installing sacrificial zincs – and replacing them every year – helps prevent galvanic corrosion on vital metal parts on your boat
Does your propeller have sacrificial zincs on it? It is almost certain that the prop shaft does. Zincs protect the important metal parts of your boat from being dissolved by electrolysis.
It's important to replace your zinc anodes every year to ensure your boat is protected from electrolysis and corrosion. A small investment in new zincs every year can help save your boat from major damage.
---
---
Why Boats Need Sacrificial Zinc Anodes
Galvanic corrosion (or electrolysis) originates from electrical currents in the water surrounding the boat. Electrical currents in water are most commonly caused by boat power lines in the water, loose or ungrounded wires hanging in a bilge, dock wiring with improper grounding or steel rebar in seawalls.
Metal parts on boats which are in contact with water, and particularly salt water, are subject to erosion and damage by electrolysis. The effect is enhanced by stray electrical currents if your boat is connected to shore power. Sacrificial anodes are used to protect those parts. They preferentially erode rather than the metal being protected.
Sacrificial anodes are installed on or around a prop (or outdrive) and are designed to absorb any galvanic corrosion and dissolve instead of the propeller. They are sacrificed in order to protect the part to which they are attached.
When galvanic activity is high, anode zincs can dissolve more quickly. Sacrificial anodes should be monitored closely and replaced as they become more than 25% dissolved. If you do short hauls midseason to power wash your hull, it may well be worth inspecting your zincs at the same time.
Replacing Zincs on Your Boat
During my winter maintenance inspection in preparation for spring, I determined that the zincs on my prop needed replacing as expected.

Zincs are cheap protection. Do not neglect them. I replace mine every winter. I have two on the prop shaft and a conical one on the face of my prop.
These anodes, which are usually zinc (a soft silvery metal), should be replaced each season so that your metal components are thoroughly protected.
You will typically find sacrificial anodes on prop shafts, on propellers, in hot water heaters, and in the cooling loop on engines. As a boat owner, you should know where all your zincs are and check them regularly.
Apart from just replacing the zincs, you will want to make sure that they have good electrical contact with the part being protected. So for the prop shaft, you may need to take a piece of emery cloth and polish away any scale or oxidation before mounting the new zinc.
Video How-to
Watch the video below to see how I replaced one of the two zincs on my prop shaft.
Subscribe to my YouTube Channel for more how-to videos, sailing excursions and more!

Sign up for our weekly email
Disclosure:
This site may contain links that are affiliated with companies where we receive compensation. Also, as an Amazon Associate we earn from qualifying purchases.
Full disclosure policy
.
---
---
---
The following two tabs change content below.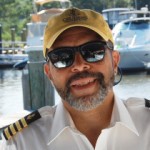 Capt. Rob is an engineer and owner & operator of
Chesapeake Flotillas
offering charters, instruction, and vessel relocation. A USCG Licensed Master, Capt. Rob has planned and executed flotilla cruises all over the Chesapeake Bay, Europe, and the Caribbean. Rob holds a 200-Ton Master's license with Auxiliary Sail and Assistance Towing endorsements. He also is certified by the American Sailing Association to teach Basic Keelboat Sailing, Basic Coastal Cruising, and Bareboat Chartering. A self-proclaimed sailor & poet, he operates a 41-foot sloop Bay Poet based out of Rock Hall, MD. Rob has also trained and served as captain of tall ships including the state tall ship of New Jersey, the Schooner A.J. Meerwald.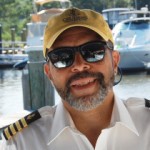 Latest posts by Capt. Rob Chichester (see all)