---

---

Regal's Barry Slade shares his thoughts on boat innovation and trends in the boating podcast Anchors Aweigh
Anchors Aweigh
is a podcast for all boaters, from aspiring to experienced. Featuring in-depth conversations with boating experts and industry leaders, and packed full of tips, tricks, gear, and industry info, boaters of all levels will come away with new skills and knowledge each episode.
When buying a boat, one of the most important considerations is how that boat will be powered. There are many options – inboard, I/O, jet, and outboard. Recently, outboard power has been seeing a huge surge in popularity, particularly the newer 4-stroke engines.
People who have been on the water a long time may still think of outboard motors as noisy, smelly polluters. But that is no longer the case. Today's outboards are quiet, fuel efficient, technologically advanced machines that give you more room in the boat, less weight, easier maintenance, and in many cases better performance!
It's no wonder more and bigger boats are offering outboard power options, including a new line of boats from Regal.
Barry Slade is currently the VP of international sales for Regal Marine, where he is responsible for sales and marketing efforts supporting 72 international dealers in 51 countries. Barry has overseen over half a billion dollars of boat sales in his career and has been involved in every aspect of the boat business – starting as a First Mate, running a charter boat, and a variety of roles and responsibilities at some of the top boat manufacturers.
Barry's illustrious career includes stops at Anchor South Management where he oversaw management of multiple facilities featuring over 1500 slips and 74 houseboats; Sea Ray Boats as Director of International Operations and Global Brand Management, coordinating sales activities for Sea Ray and Boston Whaler brands; Baja Marine as VP of global sales; Director of Sales at Azimut; and Hatteras as International Sales and Marketing Director.
Barry's experience as a licensed captain as well as a recreational boater and industry leader on the manufacturing side provided the opportunity for a wide ranging and incredibly educational and fun conversation.
It is the first, and I'm gonna guess last time, Stinger Missiles are mentioned on the podcast. We cover things like manufacturer building trends, how he learned to boat in the Caribbean, differences boating internationally, and a whole lot more. Enjoy!
Podcast Highlights with Barry Slade
Here are some highlights from my Anchors Aweigh podcast interview with Barry.
Be sure to click on links to listen to the full podcast interview at the end!
---
---
On getting started in the industry…
Following college, I had taken some trips to the Bahamas on a raggedy old 65' ketch with 16 or 18 college kids. It was my first time in blue water and following some experiences early in my childhood it all came together – I just knew that's where I wanted to be.
We learned to sail, learned to work lines, anchoring techniques, navigation. It was fun but also a great learning experience. Some things come easier than others but by and large I felt like there are others who have come before us and done it so I can too. I was in the auto industry, turned in my car, sold my house, and moved to the Virgin Islands.
I got my captain's license and started in the charter business. After a season, I came back to the US and got a job with Hatteras as a first mate on their demonstrator. I feel fortunate and blessed to be in a business that I love with a product that I just can't get enough of.
On boating memories from his youth…
I had one defining moment. On my ninth birthday, I remember vividly my father waking me up and saying, 'You're not going to school today, we're going fishing.' We went out on about a 70' head boat out of Carolina Beach, and I was sick as a dog all day long but I had the best time. I remember the Coke, I remember the saltines, and we caught fish. We had a great day and I fell in love with big water and the ocean.
On favorite places to boat…
I've boated in Singapore and Hong Kong, the Red Sea, the Arabian Gulf, Gulf of Mexico, lots of places. They all have something to offer and are wonderful in their own way. There are a few places I'd like to boat. One is Croatia. I've heard some of the islands are just breathtaking, simple, take you back in time boating. The other is Fiji and Bora Bora. They are overwhelmingly beautiful and seem like they would be good places to cruise and dive.
On design and Building trends in the industry…
The first thing that is really apparent in the market is the trend towards outboards. They're becoming immensely popular and we're up to a full family of boats with outboards.
The surf market, the tow boat market, is also one that continues to grow and attract boaters. We've developed a family of surf boats that we believe are among the best in the non-traditional tow boat segment. Using Volvo Penta's Forward Drive we've been able to create a surf system that creates an extremely good wave but also allows the boat to do all the things it was originally built to do.
On reaching out to new markets…
We want to connect with the emotional side of boats and boating. We look at our boats as things that families will use to create memories that they'll have for a lifetime and we want those to be good memories.
You'll see in some of our videos the emotion that's a part of boating. The Dreaming With You video connects back to the childhood emotion that I identify with as a kid. The younger generation still has that opportunity. Albeit they're being introduced to a lot of different ways to come into boating. There's boat clubs like the Freedom Boat Club, there's the sharing economy through other vehicles, but once you're there and you've had that experience, we're all the same.
On Barry's retirement boat…
I'm more attuned to a trawler style. They offer some great benefits of extended range, offshore capability, something with redundant commercial grade systems. A pilot house boat, something with side decks, something with good launch and retrieval capabilities for tenders and toys, a cockpit of some kind is a must. You look at the market and there are a number of people building good boats like that. One of them that comes to mind is Nordhavn.
On what he would never go on the water without…
If I'm just going out local it would be a cell phone and a way to charge it. You can do a lot with a cell phone, you've got charts, the phone, the weather.
If I'm going off shore the two things that are essential are a float plan and a ditch bag. The bag itself is designed to float with the contents in it which would include things like flares, a VHF radio, EPIRB, dye, and comfortable life jackets.
On boating apps…
A good weather app, something that allows you to see the detail in the storm, allows you to see the lightning. Navionics and Garmin have really good apps that tie in with their electronics. There's one that's called Windfinder that I really like. There are tide apps if you're coastal boating. A lot of the glass cockpit technology that you see in the modern boats they have that same functionality.
On advice for someone thinking about getting into boating…
you're about to embark on a very wonderful stage of your life. You should do your homework and investigate the different ways to expose yourself to boating. Find a good dealer in your area that can help you through the process. You can go to Discover Boating. There are a lot of ways to boat and a lot of different kinds of boats and you want to have a good experience with a boat that matches your needs.
Listen to the full Podcast:

or Click Play below to listen online here:

Sign up for our weekly email
Disclosure:
This site may contain links that are affiliated with companies where we receive compensation. Also, as an Amazon Associate we earn from qualifying purchases.
Full disclosure policy
.
---
---
---
The following two tabs change content below.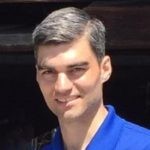 Matt O'Hara is the owner, along with his wife Rebecca, of Freedom Boat Club Lake George and the
Queen Boat Co
marina. After a 10-year career in media sales in Boston, MA Matt and Rebecca decided to relocate and open their own
Freedom Boat Club
, where they could share their love of boating and Lake George by helping others get on the water. The best part of the new career has been the joy they see families having on the water day in and day out, making memories that will last a lifetime. Matt has combined his background in media with his move to the boating industry to launch Anchors Aweigh, a podcast for boaters.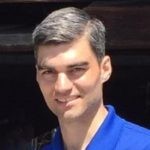 Latest posts by Matt O'Hara (see all)