SPONSORED POST

Flannel Fishermen is a website devoted to anglers who would like to learn more about various fishing techniques, products, and destinations. Authored by anglers, Flannel Fishermen provides first-hand perspectives on this incredible sport.
When most people think of fishing, technology usually isn't the first thing that comes to mind. This is understandable, as many anglers will seek refuge from their daily technology-filled grind by hitting the great outdoors and casting a line. However, those who fish for sport and covet trophy catches have started to rely more and more on technology to help them achieve their goals.
In this article, we would like to highlight a few technology-related items that can help any angler be more successful on the water.
---
---
Fish Finders
Fish finders are arguably the most technological pieces of equipment in an angler's repertoire. Fundamentally, they are simply sonar transducers that use sound to detect nearby fish. The sound waves are emitted from the bottom of your boat and are reflected back when they hit an object like a fish or the bottom. Even if this doesn't appeal to you as an angler, fish finders can still come in handy for navigation, as many come with detailed maps and GPS capability, which make them extremely versatile tools.
For more information about how fish finders work and the different types of fish finders available, here are some of the best fish finders on the market.
Anodization
Say what now? In regards to fishing, whenever you see the term "anodized", it basically means that particular item is resistant to corrosion. Fundamentally, anodization is a chemical process that thickens the naturally protective oxide layer that is found on the surface of many different metals.
Aluminum is probably the most commonly anodized material, especially in fishing, as aluminum is generally cheaper than some other metals, still quite strong, but is naturally prone to corrosion. By addressing the latter, you end up with a much improved and durable form of aluminum that is more suitable for use in water, and especially in saltwater.
Given this is an extra step during the manufacturing process that requires specific equipment and expertise, anodized materials are usually a little more expensive, but it's often worth it. Personally, I found this to be the handiest on a pair of pliers, especially when fishing in saltwater. Instead of them sticking all the time and rusting out to the point where I'm constantly replacing them, I've turned to anodized pliers for better function and durability. This isn't crucial to my success on the water, but definitely eliminates a lot of frustration!
Multi-Component Equipment
With so many people involved in fishing, there's definitely a market for improved fishing equipment of any kind. In the last 10 years there have been great advancements to pieces of equipment that have many small parts; reels, for example. With more efficient manufacturing, the overall cost of reels has gradually gone down, opening up room for more advanced components to be installed.
For example, many baitcasting reels now come with anodized spools, magnetic brake systems, and extremely strong and lightweight frames and side plates. All of these improvements combined have made baitcasting reels much more user-friendly, ultimately increasing the number of anglers who prefer to use them.
Apparel
Fishing apparel is perhaps the most underrated equipment for fishing. It not only determines how comfortable you will be when on (or in) the water, but it also becomes crucial in survival situations. The latter is hopefully a rare occurrence; but also something you don't really want to mess with.
Most technological advancements to fishing apparel have been implemented in waders, vests, and jackets. You can get lots of different waders now, with the base line being the standard waders that have been around for decades. However, with the development of proprietary materials such as Gore-Tex, anglers now have a wide variety of materials to choose from, albeit at a slightly higher cost. Materials like Gore-Tex stop liquid water from passing through, but allow water vapor to pass through the material, making it a great choice if you want something lightweight and breathable, but also extremely waterproof.
Summary
Technology is everywhere, and fishing is no different. Next time you're out on the water or in you local tackle shop buying some new equipment, try to keep an eye out for any new technology. It may be as subtle as a new type of material in a piece of clothing, or as obvious as a really fancy new fish finder.
Whether it's for better performance, enhanced comfort, or simply to make your equipment last longer, you never know when technology can help make your fishing even more enjoyable than it already is!
John Schips, the primary contributor for www.flannelfishermen.com, is a fishing and hiking enthusiast who loves to explore Canada. Born and raised in Nova Scotia, John has also lived in Alberta for 7 years, and now currently resides in British Columbia.

Sign up for our weekly email
Disclosure:
This site may contain links that are affiliated with companies where we receive compensation. Also, as an Amazon Associate we earn from qualifying purchases.
Full disclosure policy
.
---
---
---
The following two tabs change content below.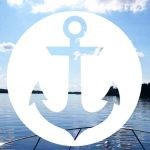 My Boat Life offers sponsored content opportunities for businesses with relevant marine products or services. Build your brand while offering valuable content to boaters.
Learn More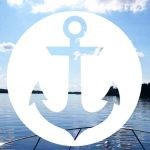 Latest posts by Sponsored Post (see all)