---

---

Two charter boats explore France in a week-long cruise along the Canal du Marne au Rhin in Alsace, France. >See full FRANCE CANAL CRUISE SERIES
Chesapeake Flotillas took clients cruising on the Canal du Marne au Rhin in Alsace, France on its annual overseas adventure in September. Eighteen clients thought it sounded like a great idea.
Having enjoyed the isolation and quiet of the Brumath Forest, it was time at last to make our way into Strasbourg, France.
Day 5 Arriving in Strasbourg
There was a decidedly damp chill in the air but I could tell the sun was rising by the light coming into the cabin. After getting washed and dressed, I grabbed my customary cup of coffee from sous chef Donna and climbed to the top deck to take stock of the day we had been given.
Out partner boat had apparently already left as they were nowhere in sight. There was a slight mist on the water but I knew its time would be short. The air was already warming from sun.
Around the bend and almost immediately, it was clear that we were approaching more populated and more developed areas. For starters, we were passing more traditional barge boats secured along the canal. Most appeared to be fixed residences. A few simply looked abandoned or at least in significant disrepair. Then we could tell that the highways that had been in the distance were creeping closer to the canal and there were roads, railroads, and more villages closer together now.
The locks were still quaint and pleasing to the eye.
Immediately following lock #48 was a small swing bridge, our first on this trip. However, Juxtaposed with that was graffiti that one might see in any major urban area in America.
We did have one close encounter with a laden gravel barge. As we rounded a blind corner with a narrow pass in the middle, we saw the large barge coming at speed. WE had sounded our horn as we approached the bend but there had been no reply. If we had gotten through the narrow opening, we would not have had time to duck out of his way. Our only option was heavy reverse and head back to our right, far enough to give the long barge room to square up and pass us.
A mildly exciting moment but we came through the event with our seamanship and our vessel intact.
Shortly after that we were in Strasbourg proper. The sounds of a busy urban center greeted us. We slid past the modern glass structure that was the European Union Parliament building.
The cruising guide had warned about turning into an impassable branch of the river. Without having clear landmarks to identify, we did anyway. Again, we extracted ourselves gracefully and continued on to the Port du Plaisance where we would spend two nights.
I found an open spot along the pier next to our flotilla companion. I backed up to the float and my crew was able to step off to secure the lines.
We had arrived. It was 12:30. I checked in at the office and paid the slip fees. Then I set about to add water to the boat's tank. After the water had been running a while, I hear the sound of water coming from the opposite side of the boat. On inspection, I see not one, but two, overflow ports strongly flowing water into the river. I shut off the hose and the two streams gradually subsided. This explains why I never saw any overflow on the previous tanking efforts. The overflows are on the OTHER side from the fill port. I just thought that was odd.
It did not take long for the crew to scatter into town. We were berthed near a large park. A wide boulevard ran around the periphery of this part of Strasbourg. The Old Town section was to the northwest of us. Later we reconvened for dinner in the Old Town section. Most made use of Uber but a few people walked. The restaurant was in a multi-story building perched at the edge of one of the smaller canals. The view out of the restaurant windows was very Bavarian in nature. The occasional tour boat would pass by with the captain demonstrating very impressive boat handling skills.
Day 6 An entire day in Strasbourg
The plan was to be in Strasbourg for two nights. The next morning people again disseminated throughout town. Many took the opportunity to rent bikes to see more of the town. Some just strolled.
I was looking forward to having a relaxing day "off duty"…until my cell phone rang about 10AM. It was the charter base. They had news that due to a transportation strike in France, the canal locks would be closed (inoperable) until 4PM Friday. Mind you, we were supposed to be secured in Boofzheim by then. I was told that they would waive the requirement to arrive at that time. However, I had clients who needed to be in Strasbourg by 10 or 11 in the morning to catch trains or planes elsewhere.
I began texting and calling all the trip participants to advise them of the situation. With my few trusted companions, I discussed all the options such as debarking people Friday before leaving, putting crew on the other boat if necessary, changing the time of our bus pick-up from Boofzheim, and the like. At about 2PM, my phone rang again. It seems there had been a miscommunication. Only lock #51 adjacent to the EU Parliament building was closed as a security precaution because the Dalai Lama was in Strasbourg to address the EU Parliament. All other locks were and would be operating on a normal schedule. Tension and concern was replaced by relief. However, I never did get the day off that I had wanted.
I again reached out to all the trip participants with the update. After they had all reassembled, my crew chose to do dinner at Au Coin Des Pucelles in Old Town. We made a phenomenal choice.
The escargots were to die for. And my beef bourguignon was tender and hearty all at the same time. The crocks of choucroute were large and overflowing. The place was tiny so our 12 bodies nearly filled the entire dining room.
We Uber-ed back to the marina and prepared for the final leg of our cruise tomorrow. After the meal we just had and recollecting the magic of the preceding days, no one went to bed unhappy!
One more day to experience the canals of Alsace…
Capt. Rob Chichester offers domestic and offshore sailing vacations and crewed yacht charters through Chesapeake Flotillas, LLC. Training and yacht relocation services are also available. For more information on any of this, visit www.chesapeakeflotillas.com.
Two charter boats explore France in a week-long cruise along the Canal du Marne au Rhin in Alsace, France. >See full FRANCE CANAL CRUISE SERIES

Sign up for our weekly email
Disclosure:
This site may contain links that are affiliated with companies where we receive compensation. Also, as an Amazon Associate we earn from qualifying purchases.
Full disclosure policy
.
---
---
---
The following two tabs change content below.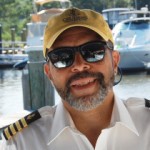 Capt. Rob is an engineer and owner & operator of
Chesapeake Flotillas
offering charters, instruction, and vessel relocation. A USCG Licensed Master, Capt. Rob has planned and executed flotilla cruises all over the Chesapeake Bay, Europe, and the Caribbean. Rob holds a 200-Ton Master's license with Auxiliary Sail and Assistance Towing endorsements. He also is certified by the American Sailing Association to teach Basic Keelboat Sailing, Basic Coastal Cruising, and Bareboat Chartering. A self-proclaimed sailor & poet, he operates a 41-foot sloop Bay Poet based out of Rock Hall, MD. Rob has also trained and served as captain of tall ships including the state tall ship of New Jersey, the Schooner A.J. Meerwald.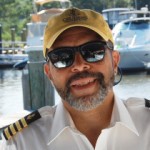 Latest posts by Capt. Rob Chichester (see all)