---

---

Two charter boats explore France in a week-long cruise along the Canal du Marne au Rhin in Alsace, France. >See full FRANCE CANAL CRUISE SERIES
Chesapeake Flotillas took clients cruising on the canals in Alsace, France on its annual overseas adventure in September. Two boats and 20 people cruised the region for a week.
While admitting that two days in Strasbourg was really not enough, it was nonetheless time to move on.
Day 7 It's time to go…
With the worry of the canals being closed no longer a concern, we were ready for our last day of cruising the canals. The LeBoat base at Boofzheim was our final destination. It lay 25 kilometers down the Canal du Rhone au Rhin.
That canal started from the southwest side of Strasbourg and headed south. Given that the canals appear to be named in the downstream direction and unlike the first part of our trip, we found that we were ascending locks on this part of our journey.
Our first challenge was in yielding right-of-way to the very long city tour canal boats. I waited for one to pass before pulling ahead out of our berth at Port du Plaisance. We wound up following this boat to the first lock of the day, number 86.
The tour boats are long enough that they need the lock all to themselves. We milled about under the grey skies as we watched the tour boat glide into the lock and then the gates close behind it. Even as I positioned us to move into the lock next, another tour boat came up behind us. They are to be given right of way in general so again we had to fall off and mill about through one more cycle of the lock.
Right before the 90-degree left turn to enter the Canal du Rhone au Rhin, we had to activate a lift bridge that carried pedestrian and bicycle traffic. Through that and around the corner, a nearly straight stream lay ahead of us.
However, the scenery was very different on this side of Strasbourg compared to our approach from the northwest. For a while, the A35 highway paralleled the canal close aboard to the west. The east side was one mall or industrial park after the other.
Slowly this gave way to mid-rise apartments visible through very mature trees dangling over the canal. And after that came more of the countryside and villages that we had experienced before Strasbourg.
Ascending the locks took a little different effort. We had to reach UP to the bollards instead of dropping our lines down around them. Fortunately, none of these locks were particularly deep. It also required a little different boat handling to hold position inside the lock as the water rushed in from the upstream gates.
My crew handled all the challenges quickly and with more than satisfactory seamanship. For the most part, we went through the locks alone. There were maybe 3 or 4 that we had to share.
The look of fall was more upon these waters than any other we had seen. There was leaf and tree debris covering the water's surface on the upstream side of a couple of locks.
We reached Boofzheim almost sooner than we expected. It was little more than an office building and a service bay adjacent to the canal. There was a restaurant over the bridge on the other side of the canal but unfortunately, they were closed. We were going to have to walk a mile east into the actual village of Boofzheim to find dinner.
Before all that, Theresa and Donna served up our last meal (lunch) on our boat. It was the requisite meal of must-go's. The ladies did an excellent job as we had VERY little left over at the end of the day.
Three taxis had been arranged for Saturday morning for the crew of the other boat and a few of the people from mine. The rest of us had another lovely highway coach to take us to our hotel near Frankfurt Airport in Germany where we would spend the night before flying home.
We did take some leftovers with us to the hotel: wine. We enjoyed that and our last opportunity for comradery before we all went our separate ways in the morning.
Another eye-opening and satisfying journey completed… Now it is time to get to work on the 2017 adventure!
Video of Last Day:
Capt. Rob Chichester offers domestic and offshore sailing vacations and crewed yacht charters through Chesapeake Flotillas, LLC. Training and yacht relocation services are also available. For more information on any of this, visit www.chesapeakeflotillas.com.
Two charter boats explore France in a week-long cruise along the Canal du Marne au Rhin in Alsace, France. >See full FRANCE CANAL CRUISE SERIES

Sign up for our weekly email
Disclosure:
This site may contain links that are affiliated with companies where we receive compensation. Also, as an Amazon Associate we earn from qualifying purchases.
Full disclosure policy
.
---
---
---
The following two tabs change content below.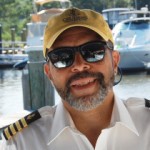 Capt. Rob is an engineer and owner & operator of
Chesapeake Flotillas
offering charters, instruction, and vessel relocation. A USCG Licensed Master, Capt. Rob has planned and executed flotilla cruises all over the Chesapeake Bay, Europe, and the Caribbean. Rob holds a 200-Ton Master's license with Auxiliary Sail and Assistance Towing endorsements. He also is certified by the American Sailing Association to teach Basic Keelboat Sailing, Basic Coastal Cruising, and Bareboat Chartering. A self-proclaimed sailor & poet, he operates a 41-foot sloop Bay Poet based out of Rock Hall, MD. Rob has also trained and served as captain of tall ships including the state tall ship of New Jersey, the Schooner A.J. Meerwald.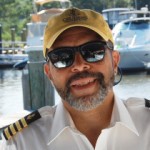 Latest posts by Capt. Rob Chichester (see all)