There's nothing better than spending a hot summer day floating around on your favorite vessel. Whether you're heading out on your own boat, tagging along with a friend, or renting a pontoon for the day, it's important to plan ahead and prepare the essentials.
Now wait a second, we're not talking about the items that you're required by law bring along—such as PFDs (personal floatation devices), flares, a fire extinguisher, a sound device, and an emergency light—although, all those items are very important and very necessary. We're talking about a different kind of essential; items that will not only make your trip easier, but also more enjoyable.
Take a look at our top five things to pack for your day out on the water:
---
---
1. A Fully Stocked Cooler
If you happen to have a built-in cooler onboard your boat, you're one of the lucky ones. If not, never fear—load up the biggest cooler you have and bring it along. Be sure to pack that cooler to its brim so you're prepared for a full day of boating. Stock up on snacks, sandwiches, water, and of course, a few of your favorite adult beverages.
A few tips to keep in mind:
1) Prepare your sandwiches, snacks and other food items before you get on the boat (Tupperware and zip-lock baggies will be a lifesaver). By preparing ahead of time, you'll reduce the risk of spills and cut down on cleanup time.
2) If you're planning to bring alcohol with you, be sure to elect a designated captain who will do all of the driving and look out for the rest of the party onboard. Oh, and don't forget to bring along a bottle opener!
2. Plenty of Sunscreen
There's nothing worse than waking up the next morning after a long day of boating and discovering a painful sunburn—ouch. Prevent the pain by stocking up on plenty of sunscreen. Always pack more than you think you'll need and don't forget to re-apply multiple times throughout the day. Even if it doesn't seem very sunny, don't take any chances. You know, you can get your worst burn on a cloudy day. It's also a good idea to bring along a pair of sunglasses and maybe even a hat to block the sun. If your boat has a bimini top, put it to good use and create some shade onboard.
3. Extra Towels
Nobody likes a wet, soggy towel, but when you're on a boat loose towels seem to become water magnets. With people splashing their way in and out of boat, towels have a tendency to disappear fast. When its time to dry off, you don't want to find out that your towel has already been used or worse, that it's fallen victim to the outcome of a massive cannonball splash. To save yourself the hassle, pack a few extra towels just to be on the safe side.
4. Water Toys
Sure, relaxing with a nice cool drink in your hand or sunbathing on the swim platform can be fun, but when it's time for some action you'll need some toys to play with. From towable tubes, water skis, kneeboards, and wakeboards, to a frisbee, football, or raft float, there are a million different options to choose from for your entertainment. There's something for every age and skill level, so do your research and find the perfect water toys for you and your crew.
5. A Waterproof Camera
Unfortunately, every great day on the water must eventually come to end—but that doesn't mean you can't capture the memories. Whether it's with your own camera, a waterproof disposable, or even a GoPro, you'll want to snap some photos and videos to remember the day.
Bonus Tip: A good day on the water only gets better with the additional of tunes—pack a portal speaker or crank up the jams onboard to really keep the boat rockin'.
Photo credit: Bayliner Element XR7

Sign up for our weekly email
Disclosure:
This site may contain links that are affiliated with companies where we receive compensation. Also, as an Amazon Associate we earn from qualifying purchases.
Full disclosure policy
.
---
---
---
The following two tabs change content below.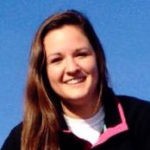 Kim Koditek is the Content Coordinator and features writer for Dominion Marine Media (DMM), where she is responsible for managing, editing, curating, and publishing the daily editorial content for
boats.com
,
YachtWorld
and
Boat Trader
. A true water baby , Kim grew up boating at Lake Anna, VA and along the Chesapeake Bay near Ocean City, MD. She graduated from Virginia Tech with a degree in Communications and a minor in Professional Writing, and her writing focuses primarily on lifestyle, entertainment and business-related features.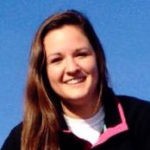 Latest posts by Kim Koditek (see all)