It has been said that if you love what you do, you will never have to work. I do enjoy my engineering work and that makes it easier for me to get up at 5AM five days a week to go to work. But anyone who knows me well knows that the true passion burns for my sailing adventures!
I have always been a planner. That is something I likely picked up from my engineering training and my innate desire to be as prepared as possible.
When I returned to sailing in the 1980's, I have fond memories of pinning my Chesapeake Bay charts up on the wall of my basement workshop to make it easier and more comfortable to lay out routes and to work my parallel rulers. I would spend hours there adjusting routes, reviewing NTMs, checking tides, and adjusting some more.
That activity had the practical function of burning the details of the area and my intended routes into my memory, thereby requiring less frequent reference to the charts while underway. The usually less discussed function was transporting my soul to the places on those charts. Even now in retrospect, I feel the texture of the heavy parchment of the chart. My body nearly sways to the hypnotic, undulating motion of a sloop on a beam reach. I can smell the scent of the bay water carried on the propelling breeze.
I have had people tell me that they can't get into all that poetic mumbo-jumbo. They just want to go sailing. Good for them. If they have found a way to enjoy their time on the water, I am happy for them. However, my point is that I have found a way to enjoy the experience before, during, AND after the actual adventure itself.
Before the event, my research and study create a perceptual assertiveness that comes from mentally imaging the approaches to the harbors, the set of the anchor in the coves, and pulse of the vessel upon which I will stand.
During the trip, all the hours of preparation pay off by having made me more fluent in the routes and approaches. After the trip, I can overlay my memories of the plan and the actual journey…cerebrally comparing the differences at each waypoint. Long before 3D video games and simulators, there were NOAA charts, coast pilots, and a sailor's imagination.
Me? I get lost in the moment of unfolding a chart…or slowly refolding it for long term storage and replaying the reminiscences.
The rustle of the chart paper produces an autonomous response. The chart is the bell and I am Pavlov's dog. The route lines and scratch notes practically dance off the sheet to retell the story of the last adventure.
I love those sorts of organic memories. They are the substance of the "remember when…" conversations around the salon of Bay Poet and the evidence that I did something that I had never tried before.
It is awe-inspiring and I love sharing that feeling with my friends and former clients but even more importantly with my new and repeat clients. I believe that people want to find service providers who are excited about what they do…almost to the point of being rabid about it. I KNOW I talk a LOT about my sailing. Ask my coworkers at the engineering consulting company where I work. I have converted a few.
I love what I do when I sail from trip planning, to guest relations, to boat handling, and finding unique ways to be in the moment. No one can take any of that away from me. My goal is to give it away to others! And wherein if I can be energetic enough and poetic enough and sincere enough, then they will tell two friends… And they'll tell two friends… And…
Like this post? Share or pin it for later!

Sign up for our weekly email
Disclosure:
This site may contain links that are affiliated with companies where we receive compensation. Also, as an Amazon Associate we earn from qualifying purchases.
Full disclosure policy
.
---
---
---
The following two tabs change content below.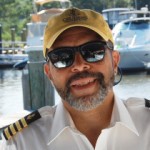 Capt. Rob is an engineer and owner & operator of
Chesapeake Flotillas
offering charters, instruction, and vessel relocation. A USCG Licensed Master, Capt. Rob has planned and executed flotilla cruises all over the Chesapeake Bay, Europe, and the Caribbean. Rob holds a 200-Ton Master's license with Auxiliary Sail and Assistance Towing endorsements. He also is certified by the American Sailing Association to teach Basic Keelboat Sailing, Basic Coastal Cruising, and Bareboat Chartering. A self-proclaimed sailor & poet, he operates a 41-foot sloop Bay Poet based out of Rock Hall, MD. Rob has also trained and served as captain of tall ships including the state tall ship of New Jersey, the Schooner A.J. Meerwald.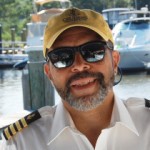 Latest posts by Capt. Rob Chichester (see all)