By now most of us know that life jackets can literally be the difference between life and death out on the water. However, even with the constant news of tragic drowning deaths each summer, people continue to take the risk of boating without their life jackets.
While some feel that life jackets are only meant for children or people who can't swim, the numbers don't lie. Heading out on the water without taking proper safety precautions can cost you your life—even if you can swim. According to the U.S. Coast Guard, a whopping 84% of boat-related drowning victims weren't wearing a life jacket. There were 418 drowning deaths in 2014, which leaves plenty of lives that could've been saved if only they'd been wearing a life jacket.
Someone who knows the reality of these statistics all too well is Dana Gage, whose son Connor drowned in a tragic lake accident. After flipping from a high boat dock, Connor landed badly and ended up underwater for more than 40 minutes. Had he been wearing a life jacket he'd still be here today. After losing her son, Dana founded The LV Project to honor Connor's life and encourage boaters to wear their life jackets.
Boat Ed values safety and strives to shine a light on life-threatening issues on the water. That's why we've partnered with The LV Project to create a short clip encouraging boaters to "be buoyant" by wearing their life jackets.
---
---
Check out the video below!
Want to help spread this message? Here are a few things you can do!
Share this video with your friends and family.
Make sure every passenger on your boat wears a properly fitting USCG-approved life jacket.
For the rest of the summer and beyond let's all declare "I float!" and encourage other boaters to play it safe and wear a life jacket!

Sign up for our weekly email
Disclosure:
This site may contain links that are affiliated with companies where we receive compensation. Also, as an Amazon Associate we earn from qualifying purchases.
Full disclosure policy
.
---
---
---
The following two tabs change content below.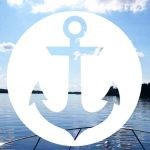 My Boat Life offers sponsored content opportunities for businesses with relevant marine products or services. Build your brand while offering valuable content to boaters.
Learn More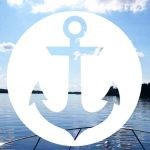 Latest posts by Sponsored Post (see all)