---

---

How to create nautical nail styles accented with Jamberry nail wrap decals and using Sally Hansen (no light) Gel Polish… and have it last up to 2 weeks!
Nail art and nautical nail designs are very popular these days. And of course as a boater I am naturally attracted to anything that has a nautical look to it.
There are so many cool nautical styles on Pinterest that grab my eye – with really sophisticated, detailed designs –  but unfortunately I do not have the artistic talent or the time to spend hours on my nails… and going to an expensive and time-consuming nail salon is not my favorite thing to do these days.
The alternative to going to a nail salon is doing your nails yourself… but unfortunately regular nail polish lasts only a day or two before it starts to chip away. And then there is the lack of artistic talent problem again.
There are some at-home gel polish solutions that you can buy, but they usually involve using a harmful and time-consuming UV light process (not to mention how hard it is everytime you want to change your nail color).
Recently I discovered two new ways to get pretty cool looking nautical nails without spending a lot of time or money. (Bonus: it can last up to 2 weeks and doesn't cost a lot!)
I combine Jamberry Nail Wraps that I select with cool nautical designs (like nautical anchors, blue & white stripes) with cool blue colors from Sally Hansen no light gel polish that looks and acts like gel polish without the harmful UV light process.
I took my new combination of Jamberry Nail Wraps and Sally Hansen Gel Polish for a test drive this winter at the Miami Boat Show and it looked great the whole trip (even with some very long days running around the show looking at all the new boat models with SureShade sunshade systems!).
Here are my picks (for colors and designs) & my overview of how you can get easy to apply nautical nails that look great and last!
---
---
Jamberry Nail Wraps
Wraps or decals are a great way to get some instant nail art without actually being a nail artist.
I have seen some over the counter nail wraps (or decals) that have really bad design options and never really thought much of them. But then recently I was introduced to some super-stylish options by Jamberry Nails worth trying.
My friend Lindsey is a Jamberry independent consultant… and a BOATER… who is super-excited about these wraps and introducing everyone to them.
(These Jamberry links go to her Jamberry site to order and she'll get commission off of any sales.)
Naturally the first designs I decided to buy were the nautical ones… here are my picks.
---
Nautical
The classic blue and white stripes with anchors is the perfect wrap to add to a nautical flair to your nails.
Buy from Jamberry ($15 for multi-wrap set)
---
Mad Mod
This design is very popular… and I saw it everywhere at the Miami Boat Show this year, from decor to apparel. To me it resembles a linked rope effect.
Buy from Jamberry ($15 for multi-wrap set)
---
Navy Stripe
A classic navy blue and white stripe design that definitely has a nautical look to it. Mixes well with other styles.
Buy from Jamberry ($15 for multi-wrap set)
---
Puppy Love
The blue and white design of Puppy Love is a fun accent that goes well with the other nautical styles – adding more white to your nails.
Buy from Jamberry ($15 for multi-wrap set)
---
Barely Blue
This sparkly light blue warp makes another nice accent to add some shimmer to your nautical nails.
Buy from Jamberry ($15 for multi-wrap set)
---
As you can see the wraps can be mixed and matched in nearly any combination you want.
Each multi-wrap set includes multiple sizes so you can find the right one to fit each finger. They also include enough that most people can get 2 full applications (on every nail 2 times), or if you only do a few accent nails with each application the multi-wrap set can last much longer.
To apply, you only need a little heat (from a mini space heater or hair dryer) to activate the adhesive backs. Trim and file the edges for a perfect fit. Best of all, there is no drying time or smudges to worry about… so when you are done you can enjoy your nautical nails on your boat!
Go to the Jamberry site for more detailed instructions and quick video demos on how to apply them.
---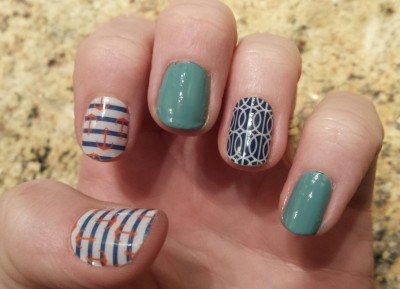 Using Sally Hansen No Light Gel Polish with Wraps
My preference is to mix nail wraps with nail polish so that the nautical wraps are accent nails.
The combinations with colors and patterns are limitless!
Painting your own nails can be a hassle because the polish tends to last only a few days at most. I used to do acrylic nails at the nail salon every two weeks and it just got expensive and too time consuming with two young kids.
Enter Sally Hansen No Light Gel Polish – a new kind of nail polish that looks and lasts like gel polish but doesn't require harmful UV light to apply or soaking to remove it.
You simply apply two coats of the color of your choice and then apply a top shiny gel coat. Remove it with standard nail polish when you are ready. It says it last up to two weeks, but I usually start to see chipping in about a week… which is still MUCH better than regular nail polish.
When I use it with the Jamberry Nail Wraps I apply nail wraps to desired fingers first, then I paint the other fingers with the gel polish.
Here are my nautical picks for the gel polish colors:
Colors left to right: Combustealble, B Girl, Grey Matters, Hydro Electric, Tidal Wave, Get Mod and Top Coat (needed for all colors).
Buy them on Amazon (about $7-8 per bottle – with free Prime shipping)
Simply select desired color from the drop down list of colors available.
note: you can get them in your local drugstore too but they are usually closer to $10 and have limited color selections.

Sign up for our weekly email
Disclosure:
This site may contain links that are affiliated with companies where we receive compensation. Also, as an Amazon Associate we earn from qualifying purchases.
Full disclosure policy
.
---
---
---
The following two tabs change content below.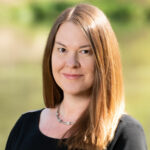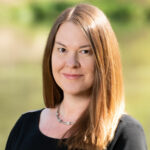 Latest posts by Diane Seltzer (see all)