---

---

Innovation in Life Jacket Design Competition challenges boaters to invent a better life jacket design for a chance to win $10,000
Boaters are always looking for better ways to do things on board. In fact, our first-hand experiences on boats have helped produced some of the most inventive marine gear and boating accessories on the market today.
If you are an armchair inventor with ideas for a better way to keep boaters, sailors and anglers afloat then this contest is for you!
The BoatUS Foundation, along with the Personal Floatation Device Manufacturers Association (PFDMA) and the National Marine Manufacturers Association (NMMA), have teamed up to seek out the newest technologies and design ideas with the "Innovation in Life Jacket Design Competition".
According to BoatUS Foundation President Chris Edmonston, the competition seeks to tap into boater creativity to " help us rethink a 100-year-old design with fresh, out-of-the-box ideas."
"Waterway users are always looking for more comfortable life jackets," added Edmonston. "While current models of life jackets save lives every day, many are still bulky and uncomfortable, leaving boaters reluctant to wear them. This competition hopes to challenge that mindset."
Competition Dates: The design competition runs from August 21, 2014 through April 15, 2015.

How to Enter: Submit ideas online at: http://www.BoatUS.org/design.

Prizes: First place winner is awarded $10,000. The first runner up will received $3,000, and the second runner up will receive $2,000.
The entries will be judged based on four criteria:
Wearability – How comfortable is the life jacket? (e.g. Does it restrict movement? Would a boater be likely to wear it because it is less bulky or more comfortable than other jackets available today?)
Reliability – Does it work every time? Are there any chances for potential failures? Does wearer have to do something to make it work or does it function autonomously?
Cost – What is the expected pricing? Is it affordable for the average boater? (A retail price point of under $25-$30 is encouraged, but not mandatory).
Innovation – How creative or original is the solution? Are any new technologies or materials being utilized?
In addition to judging, the BoatUS Foundation will post entries on their website and Facebook page for public voting, which will count toward 25% of the overall score. Winners will be announced at the September 2015 International Boat Builders Exhibition and Conference in Louisville, Kentucky
For more information or to enter visit www.BoatUS.org/design.
The competition is open to anyone – professionals, amateurs and students alike. Additionally, teams and groups are encouraged to apply. Submitted designs must not be products that are commercially available or approved by any governing authority or testing facility. See the contest official rules for full details on requirements.

Sign up for our weekly email
Disclosure:
This site may contain links that are affiliated with companies where we receive compensation. Also, as an Amazon Associate we earn from qualifying purchases.
Full disclosure policy
.
---
---
---
The following two tabs change content below.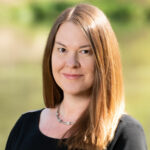 Diane is the founder of MyBoatLife.com as well as the boating lifestyle site for kids
BoaterKids.com
. Active in the boating industry, Diane is also the CMO of
Epoch Boats
, an all-electric hydrofoil boat startup.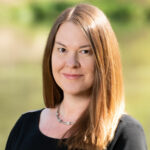 Latest posts by Diane Seltzer (see all)